Whether embarking on a romantic getaway or a family vacation, Norwich offers a variety of attractions and activities for couples, families, and lone travellers. Explore the over 1,500 heritage buildings, or stroll through the beautiful Norfolk countryside and enjoy the scenery. No matter what your pace, this English city has something for everyone.
Norwich Cathedral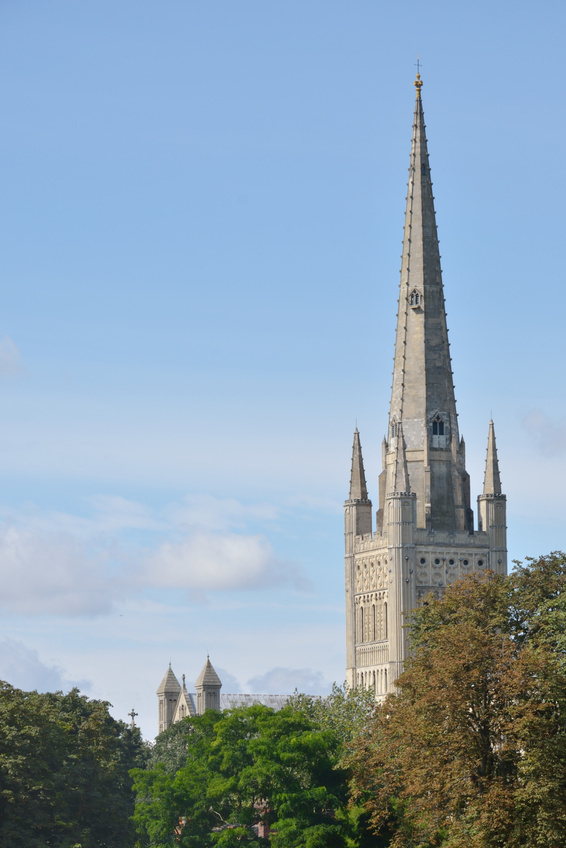 Take in the Norwich Cathedral's beautiful Romanesque architecture, or enrich yourself with its deep-rooted history. Built using Normandy stone, it is set in the 44-acre Cathedral Close, a peaceful city centre sanctuary. It has the second tallest spire and largest monastic cloisters in England and houses more than a thousand medieval roof boss sculptures. Guests can visit the herb garden or Japanese garden on their own, or opt for a guided tour of the building. Lucky visitors may be able to catch one of the orchestral concerts, jazz ensembles, choral concerts, and lectures that the cathedral hosts.
East Ruston Old Vicarage Garden
The gardens at East Ruston Old Vicarage are located in northeast Norfolk. A popular tourist attraction, these nature havens have several smaller divisions, including a walled garden, rose garden, woodland garden, Mediterranean garden, and a desert. A cornfield, wildflower meadows, and ponds further add to its beauty, as does the garden's vivid use of colour to offer breathtaking views. Catch a glimpse of the Happisburgh lighthouse, or search the horizon for both St.Mary's Norfolk churches at East Ruston and Happisburgh. Be sure to stop by the garden's tea shop, which serves a large variety of locally produced refreshments, or visit the nursery, which sells many of the rare and unique plants found growing on the grounds.
Bridewell Museum
Located in the heart of the Norwich Lanes area, the Bridewell Museum served as a prison for women, beggars, and tramps during the 14th century. Transformed into a modern day museum, it is now home to the last surviving Jacquard loom in the city, the world's first wire netting machine, and a recreated chemist shop. Watch a film in the museum's mini cinema, relax in the 1950s-staged living room, or take part in one of the many interactive displays.
Norwich Castle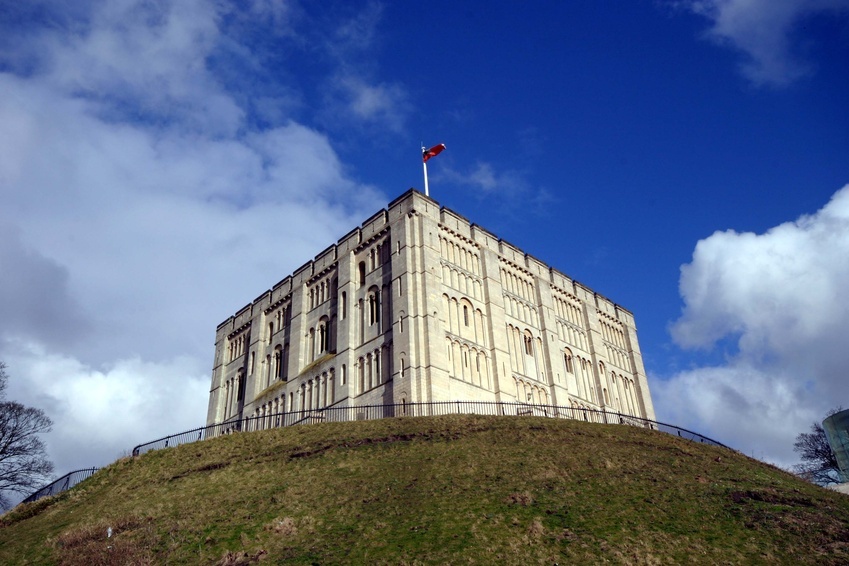 The Norwich Castle served as a prison from the 14th century until it opened its doors as a museum in 1894. The castle sits hilltop, overlooking central Norwich, thereby offering breathtaking views of the city. An example of 12th century aristocratic living, the castle proudly displays a large assortment of artwork and offers lively exhibits on Boudica and the Iceni as well as the Anglo-Saxons and Vikings. Take part on a guided tour and visit the eerie dungeons.