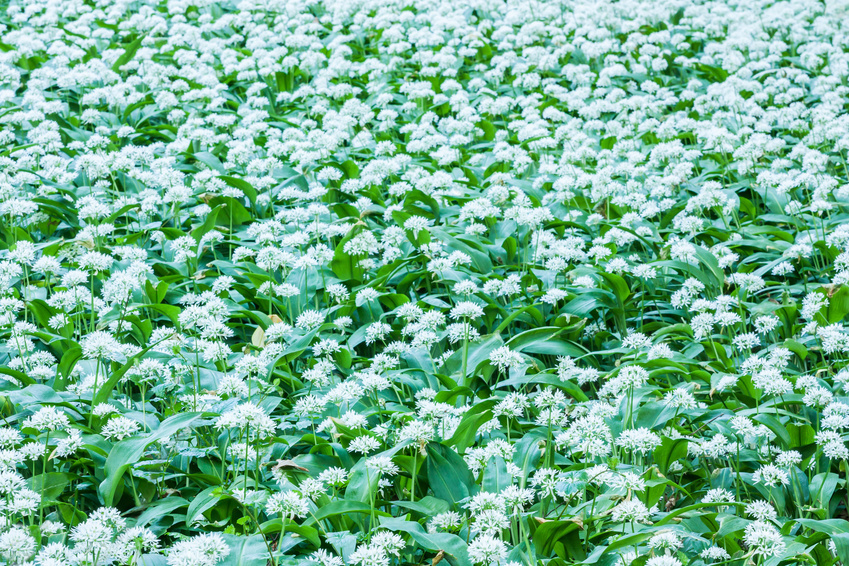 Garlic lends its delicious flavour to many dishes. Without it, many pasta sauces, stews, and meats would not be nearly as tasty. If you like cooking, having access to fresh garlic in your own garden is a delight as well as a convenience. Discover how to choose, plant, and grow garlic so that you can harvest and enjoy it whenever you like.
Design a Rich Bed of Soil for the Garlic
For healthy garlic, you need dark, nutrient-rich loam, shaped into raised beds. If the soil in your herb garden is too sandy or hard, add compost and organic material to boost its moisture and nutrient content. Prepare the beds in the late summer and plant your garlic in the early autumn.
Soak the Garlic Cloves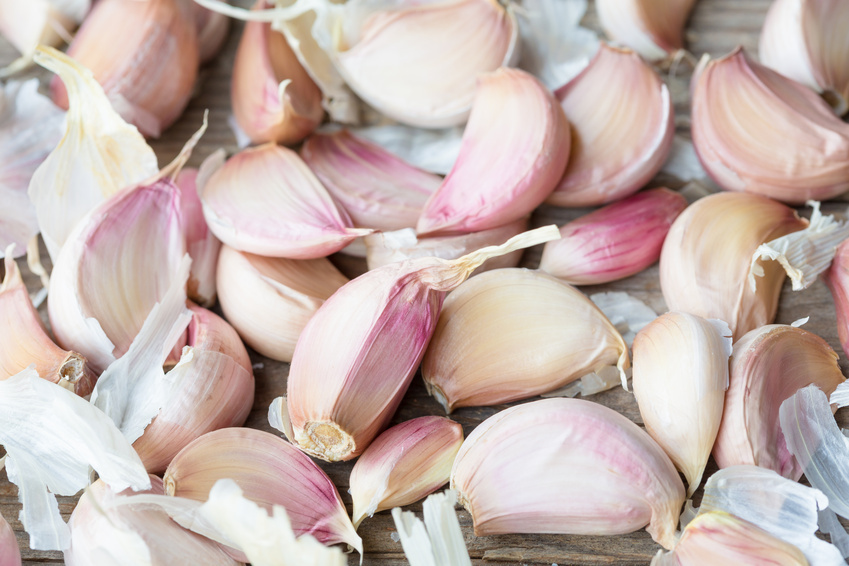 Instead of planting an entire bulb of garlic, plant a single clove or section of the garlic bulb. The clove contains the seed and the nutrition it needs to germinate, so larger cloves supply more food to the growing garlic plant and therefore result in bigger bulbs. Garlic cloves can occasionally succumb to fungus or disease, so be sure to soak your cloves in a solution of liquid seaweed, baking soda and water before planting them.
Insert the Garlic Cloves in the Soil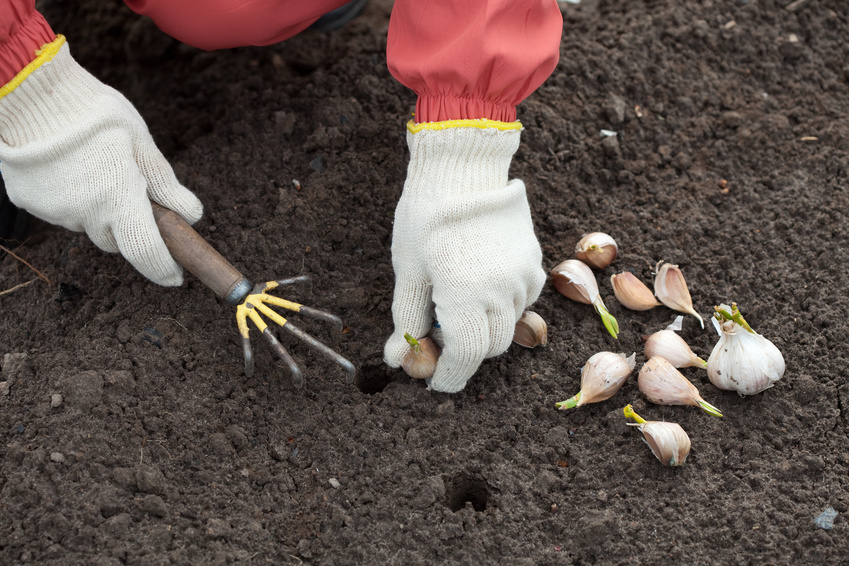 To plant the garlic cloves, create a long furrow or a series of small holes. The chunky end of the clove needs to point down while the tip sticks up. Each clove must be at least 5 cm below the surface of the earth. Set the cloves about 15 to 20 cm apart to allow them plenty of room to thrive and grow. Over the garlic bed, sprinkle a thick layer of mulch, about 15 cm deep. You can use tiny wood chips, grass clippings and leaves, or straw.
Water and Fertilise the Garlic Cloves
When spring comes, your garlic needs plenty of moisture to grow. In addition, give your garlic some fertiliser every couple of weeks. About the middle of June, cut off the stalks or scapes that form on the garlic plants. Eliminating these tendrils allows the garlic bulbs under the earth to grow larger. Once half or more of the leaves on the garlic plants turn brown and yellow, gently dig out each garlic bulb without snapping off the stalk. Collect the bulbs in bunches of 6 to 10, tie them together, and hang them in a breezy, shady, dry spot to cure. Once they are cured, clip off the roots and most of the stalks and store them in mesh bags until you are ready to use them.