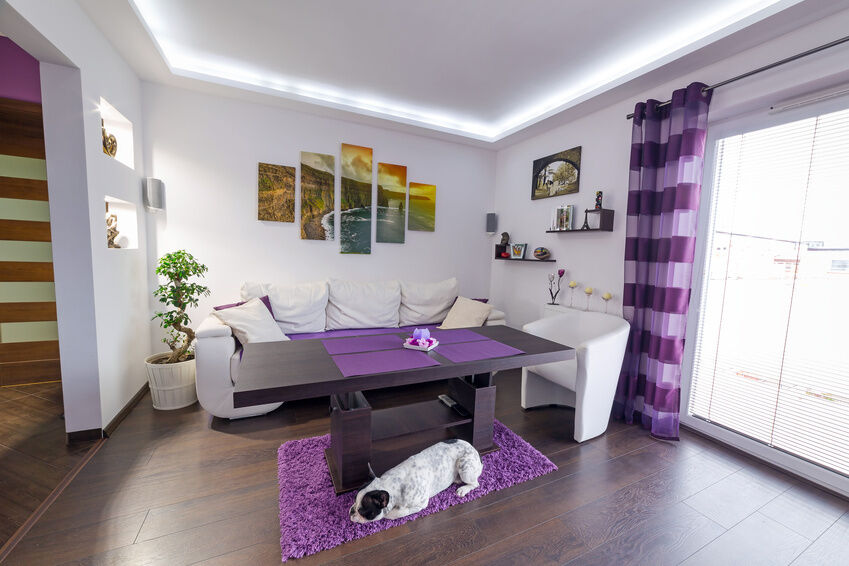 Dress the windows of your cottage manor, country-styled home, or vacation getaway with eyelet curtains to add visual interest instantly. Follow a few steps to ensure that your curtains hang properly, and pull off yet another decorator's makeover without a lot of fuss and hassle.
Measure the Eyelets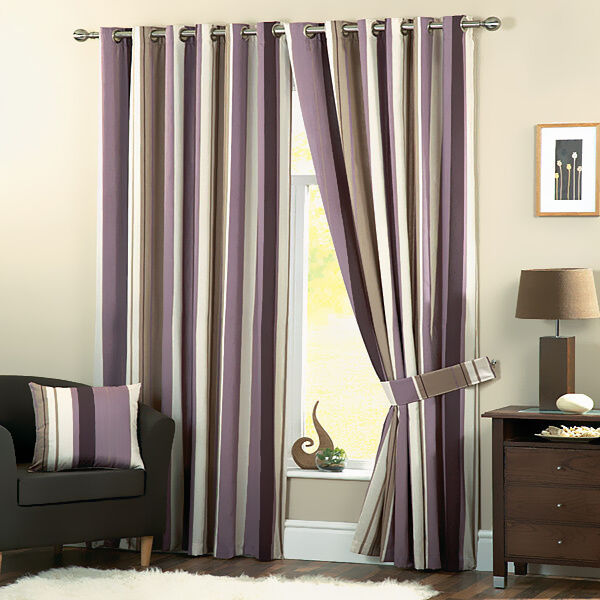 Your may refer to your window dressings as ring top curtains that contain metal grommets spaced evenly at the top of the curtains. The curtain rod runs easily through the metal rings or eyelets that people use as blackout curtains when sleeping during the day or simply for a sense of greater privacy. Since the diameter of the rods and eyelet openings vary, first measure the inside width of the metal circles to coordinate the curtain pole with the correct circumference for the curtains to fit.
Buy Rods Suitable for the Curtains and the Rooms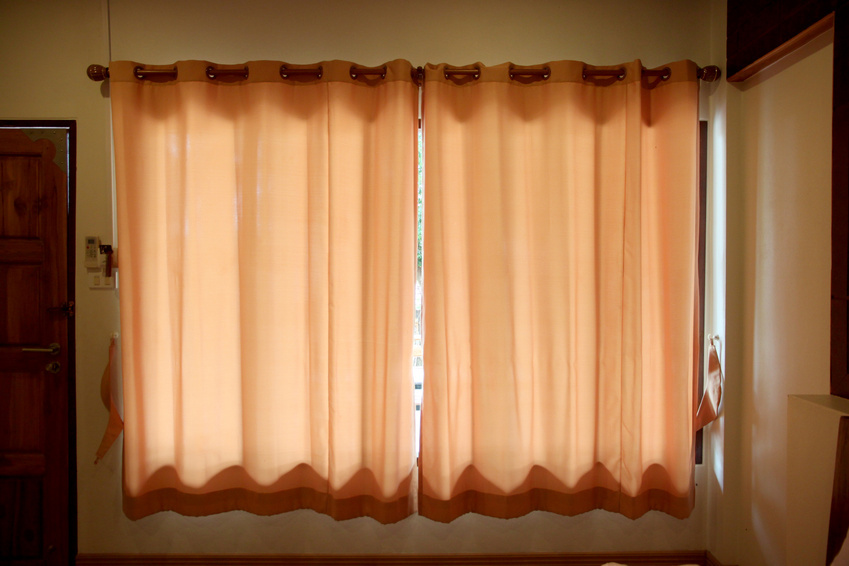 Once you know the opening dimensions of the metal rings, choose curtain rods that blend in with the decor of the rooms. The curtains may be heavy or lightweight, so select metal or wooden curtain poles to support weighty fabrics. Retro and modern furnishings look better with sleeker styles such as black or chrome curtain poles, whereas, white poles adapt well to country and colonial decorating schemes. Also consider how the curtain rods look with the fabric pattern and colour for an overall pleasing appearance not only on the windows, but the space.
Measure the Windows
Curtain poles are available in different lengths to accommodate various window widths. If you have a grouping of windows, you may decide to use one long pole to hang the eyelets curtains. On the other hand, depending on the space between windows, several curtain poles may look better. Measure the total length of each window and buy the next size up if your measurement borders between one size and another.
Put Up Brackets and Hang the Curtains
Your curtain poles mostly likely come with brackets used for holding the rods. Your eyelet curtains should extend beyond the window frames approximately 13 cm, and placed at the proper height so the curtains just barely touch the floor, unless you intend to allow the curtains to puddle on the floor for a formal look. Mark the wall with a pencil where you intend to place the wall brackets. Make sure you attach the hardware to a solid piece of wood and not drywall, as the brackets cannot affix themselves. Slide the curtains onto the poles, let the rods rest on the brackets, and enjoy your handiwork.