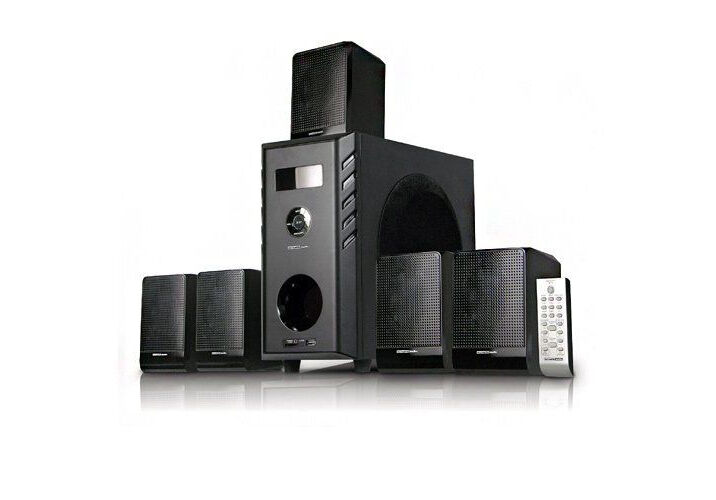 With a HDTV and Blu-ray player , the only thing missing for a great home theatre experience is a quality sound system. If your existing system doesn't cut it, there are ways to improve it, from repositioning components to replacing pieces.

Make Sure Your Speakers are Positioned Properly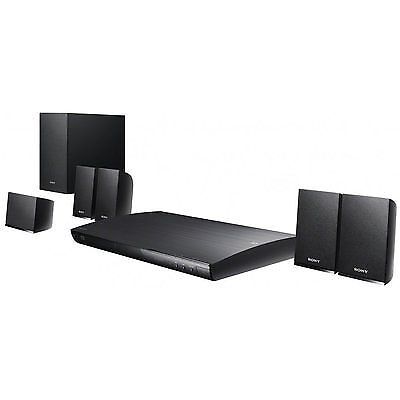 The central speaker should be above or below the TV and aligned with the middle of the screen. Main speakers should be on either side of the screen and angled toward the viewing area, equidistant from each other. In a 5.1-channel system, the surround speakers should be positioned to the left and right of the seating area, or slightly behind and angled toward it. You can buy stands, wall-mounts, and brackets to hang and position the speakers correctly.
Upgrade Your AV Receiver

If you have a system with separate components, you can always upgrade the receiver. This usually is not an option for a home theatre in a box, but if you can, there is a lot to gain. Power ratings are just one concern, but wattage numbers alone can be misleading. Better engineering can deliver better sound and higher volume even with lower wattages. You'll also want to look at features such as wireless networking, AirPlay, sound leveling, bi-amping, dual HDMI outputs, and HDMI pass-through.

Replace Your Speaker Wires and Cables
Your components are only as good as the wires and cables that connect them. If your wires and cables are old or simply low-grade, it may be time to replace them. If you are running the speaker wires a long distance, look for larger-gauge wire. Connectors are a better choice than bare wire ends. For HDMI cables, look for high quality with durable outer jackets and gold-plated plugs. However, there is not a strong correlation between higher price and higher quality.

Bring Your Speakers Up to Snuff
Speakers can be a pretty complex topic, but there are some basics to understand. Every brand of speakers has its own unique sound signature, so if your system consists of mismatched speakers, the acoustic results will be jarring. A matched set of speakers, from the same brand and preferably series, will produce better results. You can also improve your sound by upgrading your centre channel speaker to a larger one, since it handles the majority of sound effects. Upgrading the subwoofer can also improve sound, and it is an exception to the matching rule. Very rarely does a subwoofer need to match other speakers.

Optimise Your Viewing Space
A final way to improve your surround sound has nothing to do with the system itself and everything to do with your viewing space. By softening reflective surfaces via adding drapes or sound-dampening panels you can improve sound because the sound waves will be absorbed rather than unintentionally reflected.