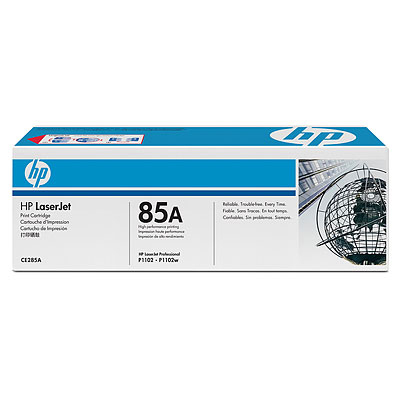 Laser toner cartridges offer several benefits in comparison with inkjet cartridges. They are able to print faster, so can save considerable time on large jobs. They also tend to last longer, and require refills and replacements less frequently. Laser toner cartridges use a powder instead of ink, so they print dry and do not smear. High-quality laser toner printers can also produce highly detailed, accurate text pages that are easier to read than those produced by an inkjet machine. However, there are several things to keep in mind while buying and using laser toner cartridges to increase productivity, including printer compatibility, refill options, and differences between types of colour cartridges.
Laser toner cartridges can be bought from office supply shops, department stores, and printer specialists. There are several websites devoted to new and used printers and supplies, and marketplaces like eBay have a high number of listings from both private and commercial sellers. Shop around to find laser toner cartridges that increase productivity at the best price.
Choose the Right Laser Toner Cartridges
The high number of laser toner printers and cartridges on the market can make it difficult to choose the right items. There are several things to bear in mind while shopping to find the most efficient items available. Some of these decisions must be made while choosing the printer. Begin by deciding between black and white or colour printers, and determine whether it is more useful to have tri-colour cartridges or separate cartridges for each colour. It is also important to determine the compatibility of an item, and decide whether to use cartridges from original equipment manufacturers (OEM) or compatible brands. Finally, buyers need to decide how they would like to refill or replace their toner cartridges. There are several options available, and they vary in terms of their cost and the amount of time required.
Black and White vs. Colour
Printer cartridges can be either black and white or colour. Although most printers are designed to handle both types, a dedicated black and white printer is often faster and more efficient. Similarly, printing pages on a colour printer in black and white is faster than printing in colour.
Tri-Colour vs. Separate
Buyers also need to choose between tri-colour cartridges and those separated for cyan, magenta, and yellow. Printers are designed to accommodate one format or the other, so this decision is ultimately made when buying a printer. Tri-colour printers and cartridges are less expensive, although they are not as efficient. This is due to the fact that when one colour runs out in the cartridge the entire unit needs to be replaced even if toner remains for the other colours. To get the most use from toner cartridges and replace them as infrequently as possible, choose printers that use separate colour cartridges.
Compatibility
One of the most important factors to consider when buying laser toner cartridges is their compatibility with a printer. The first thing to look for is the printer brand and model that a cartridge can be used with. This information is typically listed clearly on the packaging. It is also useful to check the brand of a cartridge, as it is not always produced by the same company as the printer. Items from the original equipment manufacturer (OEM) are often the most reliable products and are fully compatible with specific models. Cartridges from other brands may claim full compatibility, but do not always provide the best printing performance. For example, the physical cartridge may fit too tightly in the printer or may clog easily. Choose cartridges made by the OEM to avoid unnecessary cleaning and repairs,.
Choose the Right Refill Options
Replacing a laser toner cartridge every time it runs out can be expensive and creates unnecessary waste. Instead, consider refilling the cartridge. There are several ways to do this and it is possible to purchase cartridges that have been refilled. The following table lists several common refill methods, with a description. Choose the option that provides the most efficient use for the needs of the user.
Type of Refill

Description

User refill

Owner purchases a refill kit

Cartridge can be refilled at home or in the office

Professional refill

Cartridge taken to a printer specialist

Empty cartridge is refilled for a fee

Resale by the manufacturer

Cartridge returned to the manufacturer for refill

Product is resold with a label to indicate its previous use

Resale by an independent company

Cartridge refilled by a printer specialist

Product sold with a label to indicate its previous use

Toner remanufacture

Cartridge is refilled by a printer specialist or manufacturer

Cartridge parts are replaced to ensure reliable use
The costs and amount of time required for each cartridge refill method can vary, so it is worth exploring all of the available options. For example, using a home refill kit may be more time consuming than buying a refilled cartridge, but cost less.
Replace the Toner Chip
Many modern laser printers are built with a computer chip that monitors toner levels. This is done by estimating the number of droplets a single cartridge can emit and monitoring the amount of activity that occurs each time the printer is used. The chip notifies users when levels are low and the cartridge needs to be refilled or replaced. Although these products can help users to avoid the problem where the toner runs out, toner chips cannot be reset. They continue to alert the user that the cartridge is low or empty even after it has been replaced. In some cases, a printer may not print at all unless the chip indicates that there is sufficient toner.
For this reason, the toner chips must be replaced every time cartridges are refilled or replaced. Weigh up the benefits and drawbacks of laser toner printers that use chips when shopping to choose the most efficient and cost effective products. Toner chips are included in the sale of refill kits and can be bought separately.
Buying Laser Toner Cartridges on eBay
eBay has listings for all types of laser toner cartridges. To begin a search, enter terms into the open field on the home page. For example, type "hp laser cartridge" to see all items tagged with those terms. You may browse all of the items in the search results as they appear or introduce new terms to refine listings further. These terms may be the brand, printer model, or condition. If you know precisely which laser toner cartridge you need, use the advanced search feature to select specific products.
Read the Item Description
Once you have located the type of laser toner cartridge you would like to buy, take the time to inspect individual listings. Click on the name or image of a cartridge to see more information. Read the full description provided by the seller and compare it with available photographs to be clear on the item being sold. Check the price of the item, and remember to include delivery costs into your estimate of the final cost. You may also check the seller's accepted forms of payment and the delivery methods used.
Read the Seller
Sellers on eBay have a feedback rating that reflects the satisfaction of buyers within the past 12 months. Check this information in item listings along with the number of completed transactions to make a quick assessment of the seller's reliability. Click on the name of the seller to view additional information. Full profiles include comments from previous buyers along with average ratings of the seller's performance in key areas like the accuracy of item descriptions. Leave feedback after your transaction to inform to the eBay marketplace about your experience.
Conclusion
Laser toner printers and cartridges offer buyers several advantages over inkjets. They are faster and can handle a high number of documents in a short period of time. They are cleaner and do not smear or require time to dry. Laser toner printers are also quieter to use. However, there are several things buyers should consider to help them to increase their productivity with laser toner cartridges.
The process begins with the purchase of the printer. Begin by deciding whether it should be black and white or colour. If colour is not needed, a high-quality black and white printer can provide the best productivity. It is also worth considering the differences between tri-colour cartridges and those that separate cyan, magenta, and yellow. Tri-colour cartridges are usually less expensive, but must be changed more often.
The compatibility of a toner cartridge is also important. Begin by shopping for products that are compatible with the particular brand and model of printer being used. Then decide between cartridges from the OEM and compatible items. Compatible cartridges are not always as efficient as those from the OEM.
Laser toner cartridges are available from marketplaces like eBay that have listings for a high number of products. Browse the wide range of items to find the best prices and choose laser toner cartridges that increase your productivity.