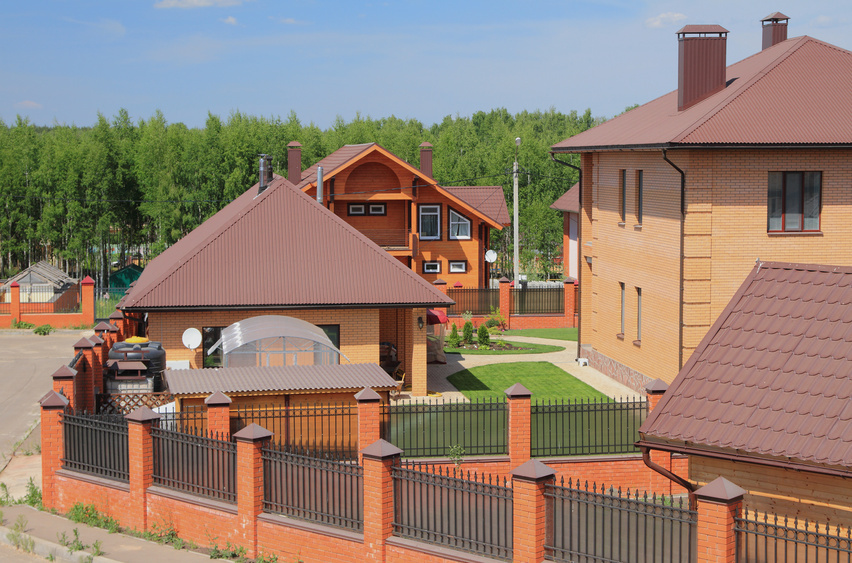 Railings decorate your property as well as serve a functional purpose. They give people something to hold onto when walking and help create a gate or fence that keeps kids or pets inside and other people out. While many people hire professionals to install railings for them, others like to make this into a DIY project. Learn how to install railings around your deck, porch, or property to ensure a safe environment for everyone.
Prepare Your Property
Before installing railings, be sure to prepare the installation location. Perform an inspection and look for any areas that need repairs. Make any needed repairs in the vicinity where you plan to place the railings. If you do not make repairs ahead of time, you may need to remove the railings later to make any repairs. Getting everything in good condition prior to installation saves work in the long run. Repairs include replacing any wood floorboards on a deck or porch as well as clearing any brush or debris, so that the railings sit evenly.
Choose a Railing Style

Wood railings work with a variety of architectural styles, including Victorian and Georgian homes. You can create a simple picket railing or create something with a more patchwork look using wood railings. If you choose wood, remember that wood can rot. Metal railings resist rot better than wood and help create picket styles. Synthetic railings feature a combination of PVC and composite materials that can look like wood or metal, but work great in humid weather and do not rot and decay the way natural wood does.
Prime the Material
When you choose wood or metal materials, be sure to coat them with a primer before installing them. A primer helps protect the materials from the elements and prevents quick decay. Make sure your primer works for the material you chose. Synthetic railing material usually comes pre-primed with a coloured powder, so you can skip this step if the material is primed already.
Install the Railings

Make sure to install all railing columns with an even distance between them. Decide on the distance and measure between the first two with a measuring tape and use that same distance throughout. Make precisions cuts to ensure each column has the same length. When installing the balustrades that hold the entire railing together, use brackets to secure them. Once you install all of the parts, apply caulk to all of the joints, and allow the caulk to thoroughly drying before painting.