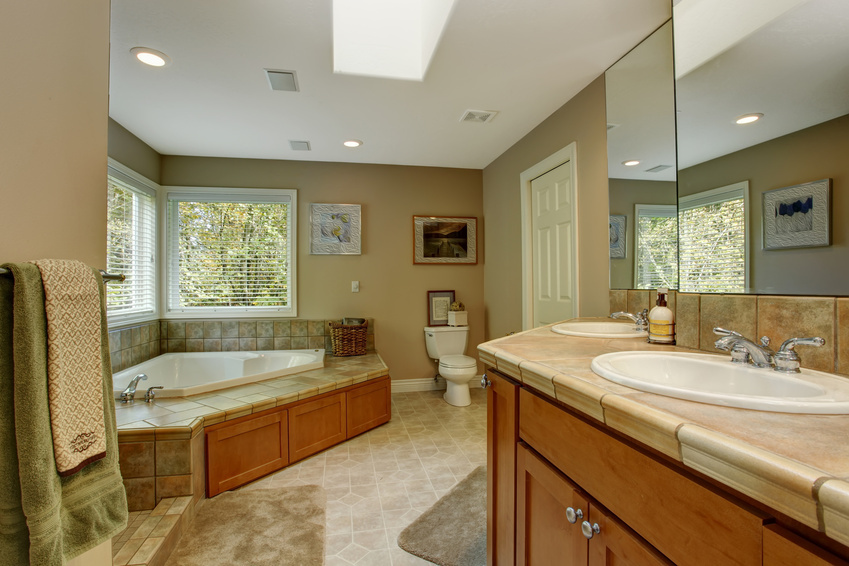 Corner baths have grown in popularity in recent years. Know for their sensibility and style, these bathroom fixtures open up space and increase visual appeal. Their unique shape and size complements most bathroom designs, proving a nice alternative to rectangular baths. Most models can comfortably accommodate two people.
Choosing a Corner Bath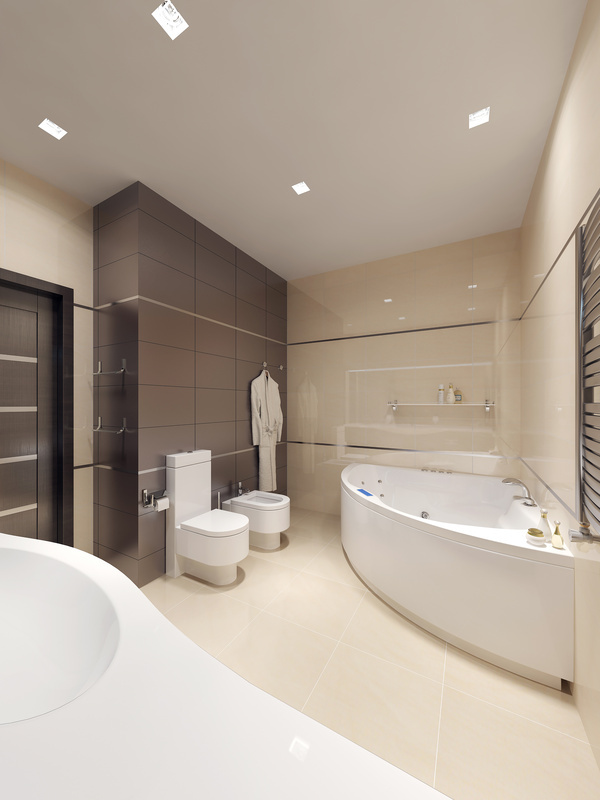 Corner baths come in two main materials: fiberglass and acrylic. Fiberglass bathtubs are inexpensive, lightweight, and easy to repair; however, they tend to lose heat quickly. Conversely, acrylic baths, while more expensive and prone to scratching, retain heat rather well. Check out Victoria plum on eBay for a great range of corner baths.
Setting Up the Space
Whether building a corner jacuzzi bath or corner bath suite, set it in place prior to installation. First, prepare the corner for the bathtub; this entails removing the existing bath if necessary. Sweep the flooring and ensure it is level. Make any adjustments to deal with issues, such as loose boards, cracks, or mould, before proceeding to the next step. Lastly, it is really important that you to turn off the water valves to the bathroom.
Framing the Corner Bath
Build the wood frame according to the manufacturer's instructions. Exact frame specifications may vary depending on the style of the bath, such as with an offset corner bath. Have a hammer, saw, and nails on hand to complete this task. Be sure to measure the height and depth of the bathtub, as these measurements are imperative to building a correctly sized frame.
Installing the Corner Bath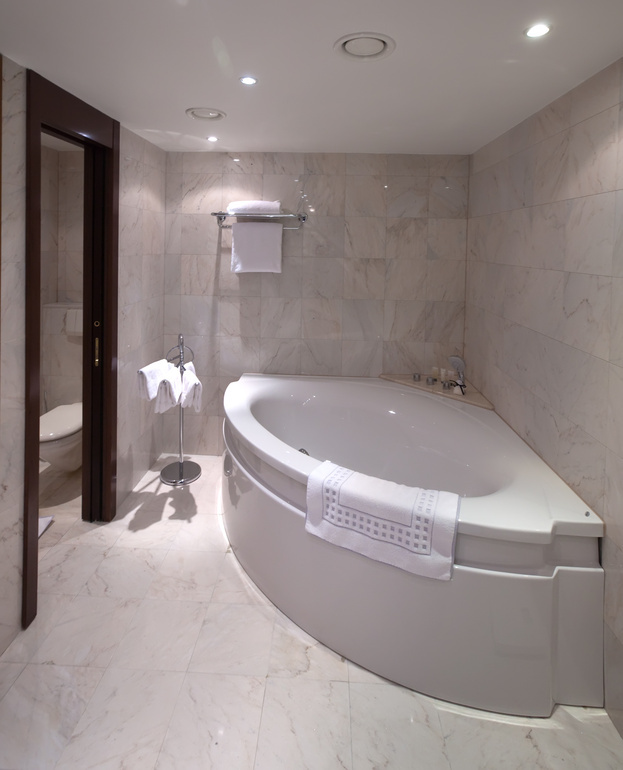 After completing the frame, check both the bath's fit as well as the plumbing fixtures. Be sure to check the drain for a proper seal. Next, spread out a 5-cm layer of mortar on the area for the corner bath. Set a sheet of plastic on top of the mortar and then lift the tub into place. At this point, place a long level on the top ledge of the tub to check. For any necessary adjustments, place wooden shims underneath to level it. Be sure to attach the corner bath to the wall studs; use galvanised screws to ensure a sturdy fit. Place screws or nails every 15 cm along the vertical flange and secure the horizontal flange at every point of contact with the studding. Lastly, connect the plumbing to the tub and cover the framing with cement backer and tile or plasterboard. Make sure to cover the gap between the tiles and the tub with silicone. You can now turn the water valve back on.