Digital Audio Broadcasting (DAB) is a digital radio technology for broadcasting radio stations. It offers many advantages over analogue broadcasts; in areas with a good signal, there is no interference. Finding stations is quicker, as no manual tuning is needed. Moreover, it provides a greater variety of music and more text information with each broadcast. If you install a DAB car radio in your vehicle, mount an external DAB car aerial to maximise reception quality.
Location

The placement of a DAB aerial differs between vehicle makes and models. Choose a metal part on the vehicle exterior to attach the DAB antenna, preferably on the roof near the front or back glass. If set on the front side wing, you need to access it via the inner wing panel from the engine area or through the inner door frame. On the other hand, for a DAB car radio antennae set in the driver's side pillar, access the cable must through the kick panel to the left of the driver's feet. Still, for a DAB radio aerial placed towards the back of the car, access it through the boot. It is important to place the antennae as far away from the engine as possible, as the latter's electrical discharge can cause interference. No matter the choice of location, make sure roof racks or other antenna do not obstruct the radio aerial.
Prep the Area
Clean the area chosen for the DAB car radio aerial of any dirt or grit. To best accomplish this, use water and a sponge. Allow the area to thoroughly dry, and then carefully lower the DAB aerial into place. If the magnetic base of the antenna does not readily adhere to the surface, consider choosing a different location.
Installation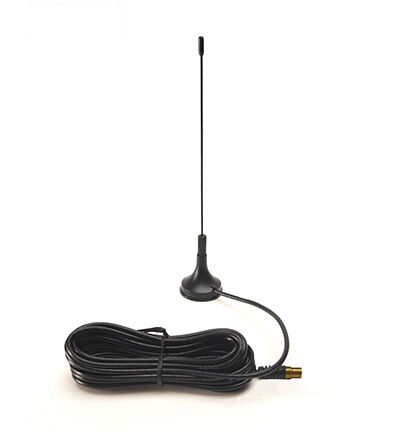 Remove the DAB digital radio from the fascia to locate the antenna cable and route the cable near the outside top edge of the front or rear glass. Pry up the edge of the rubber window moulding and slip the cable underneath; this prevents the cable from sliding when the car is in motion and stops damage to the vehicle's paint. From here, open the nearest door and run the cable along the doorjamb; make sure to slip the cable securely underneath the edge of the rubber door seal. Run the cable over the bottom of the door seal and into the passenger compartment. For a polished look, tuck the cable underneath the edge of the carpet or a floor mat.