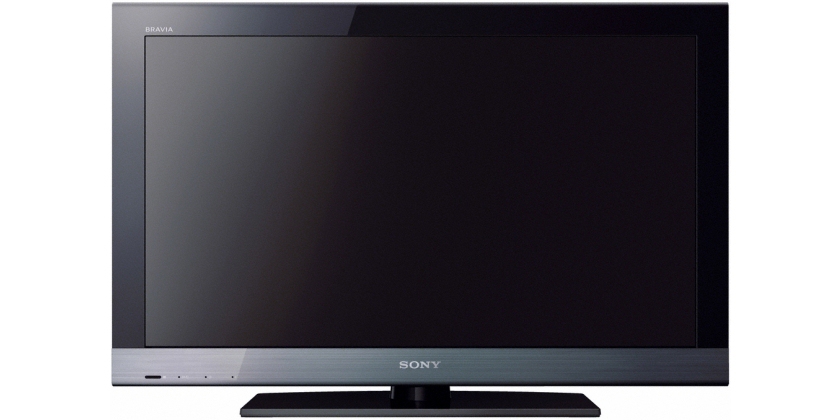 Setting up a home entertainment centre can be a difficult task. When placing an LCD TV into the equation, the task tends to be both complicated and stressful. The price of a large LCD TV can range from one extreme to the next. Since such LCD options tend to be quite fragile, understanding how to install them securely is necessary. With options that range from TV stands to wall mounts, owners of even the largest LCD TVs are able to find a solution that fits their needs. Understanding how to use both methods allows individuals to choose an installation style.
Although LCD TV installation does offer several installation techniques, such techniques may require specific hardware to complete the job securely. Hardware that matches an LCD TV exactly is, however, difficult to find through traditional retailers. With online marketplaces such as eBay, individuals are able to find the hardware that fits their needs. Understanding table top mounts, wall mount techniques, and other installation options, allows for a more enjoyable installation procedure.
Consider Spacing
Before considering any type of mounting technique, make sure to measure out proper viewing angles. For screens that are 127 cm or more in size, a proper viewing distance is anywhere between 145 and 160 cm away from the seating space. Once the distance has been determined, make sure to place the TV at eye level. Although it might be tempting to place the TV over a fireplace or above a dresser, eye level typically provides the most engaging entertainment experience when using an LCD TV.
Tabletop LCD Mounts
The easiest installation option is many times considered to be the tabletop mount method. Tabletop mounts are designed to be easily attached to an LCD TV. A few screws, washers, and fastening devices are required to mount an LCD TV to a tabletop. Luckily, many LCD televisions actually come with an LCD TV mount included. Those interested in installing their LCD TV on a tabletop, or into an entertainment centre, should make sure that the television in question is tightly secured and has no risk of falling.
LCD TV Tabletop Mount Warnings
Before considering a tabletop mount procedure, be sure to understand the risks involved. Even if the television is properly mounted, a major jostle of any kind can possibly tip over the screen. Individuals with small children or pets, should consider the risk of crushing that such mounting procedures lend themselves to. In order to avoid such a situation, make sure that proper precautions are taken to avoid any accident that may occur as a result of such an installation method.
Attach the Mount
Installing an LCD TV with the tabletop method, requires TV owners to find a stand that fits to the bottom of the screen. Most LCD TVs come with a solid plastic composite stand that is easily screwed into the bottom of the television. When completing such an installation, make sure to read all directions that come with the TV. Any owner's manual should have ample documentation on the proper way to attach such a stand. When attaching the stand, however, individuals must always tighten any screws as securely as possible. An unstable TV stand can damage both the LCD screen, as well as those near it.
Find a Surface
Tabletop mounts and stands for LCD TVs, work best when the weight on top is not too much to bare. When selecting a surface on which to place a screen, make sure to find a table or entertainment centre that is several centimetres wider than the screen itself. Establish that the surface that the TV is intended to be placed upon is extremely stable. A surface that wobbles and shakes even slightly, can often lead to disaster. Any surface, such as an entertainment centre, that is wider than the screen in question and is level and stable, is likely to be a quality space to mount the TV on.
Connect Input Devices
Once an LCD TV is attached to a stand, and placed on a secure surface, individuals must consider where to place input devices. Cable boxes, DVD players, video game consoles, and audio systems, all need to be properly connected in order to enjoy a home entertainment centre at its full potential. In order to keep the television secured, however, individuals must make sure there is plenty of slack in any cords. A device that is connected to a TV with no extra cord length can cause screens to tilt and fall if yanked or pulled. Be careful to properly hook up each device before allowing any children or pets into the home entertainment area.
Wall-Mounting an LCD TV
Those without a high level of DIY experience, should consider staying away from wall-mounting an LCD TV. Securing any type of TV to a wall is a difficult option. Selecting a type of wall-mounting hardware can be quite difficult, as is properly installing such hardware. Those who want more viewing angles should consider a tilting wall-mount option. Wall mounts that swivel and tilt allow individuals to easily place a screen to almost any type of viewing angle desired.
Selecting Hardware
Choose a piece of hardware that is designed for the LCD screen in question. Make sure that the wall-mount hardware selected is sized properly before committing to a purchase. When considering a mount that tilts, or swivels, make sure it is rated in regards to the weight of the screen being attached to. A screen that weighs too much can easily fall from a wall mount without the proper installation. Also, be sure the mount in question is able to be properly secured to the spot the screen is being placed.
Choose a Space
Since wall mounting hardware and screens weigh a considerable amount, choosing a space to place such a mount, usually depends on the type of wall joists and supports in the area. Finding studs in a wall before starting a wall-mount installation is a must. Make sure to mark where studs are with a pencil, in order to install the screen to a secure part of the wall. The amount of screens that fall from walls and damage floors, screens, and walls each year is astounding. Select a space that is somewhat secluded from children and small pets, to avoid anyone pulling or hanging off of a TV. Even the smallest amount of extra weight can cause a TV to fall off of its perch.
Finalising an LCD TV Installation
Once a consumer selects installation hardware, and installs an LCD TV to a wall or space, individuals must use the right technology to keep the TV in good working order. LCD TVs are subject to fluctuations in electricity voltage, so make sure to buy a surge protector if the television did not come with one. An AV surge protector should be strong enough to protect not only the LCD TV, but also the devices connected to such a screen.
Once a surge protector is selected, consumers can then connect speakers, as well as visual inputs, into the screen. Make sure that all devices have plenty of cable to go around a potentially large room. Any peripheral devices that are connected to a screen could in fact cause that screen to fall if ruptured in anyways. Those who desire a cordless solution should shop for a sound system designed to communicate wirelessly.
How to Buy LCD Mounting Hardware and TVs on eBay
In order to install an LCD TV, you must do your homework to be sure that the TV and the installation items are quality items. Online marketplaces such as eBay, allow consumers to shop through literally thousands of results from the comfort of their own home. Those interested in using eBay to buy an LCD TV or LCD TV mounting hardware, should first visit the eBay home page. From the home page, all a shopper has to do is enter in a search term such as "LCD TV stand". Just a single search, however, can pull up thousands of listings, from hundreds of different sellers.
Advanced Searching
Once you have turned up a multitude of search results, make sure to consider using eBay's advanced search function. Advanced search allows consumers to narrow down criteria from the very start of a search. If there are still too many results, consider narrowing down options by selecting a seller with ratings that match your preferences. Various ratings are employed by eBay in order to match consumers to the highest quality sellers in existence.
Conclusion
Mounting an LCD TV can be a difficult, and potentially frightening experience without the right guides and education. Make sure to select an area that is at eye level for the best TV viewing experience. Also, individuals must determine whether or not a wall or mounting hardware set is strong enough to hold the TV in question. Look for hardware that is rated to support screens that are heavier than the screen in question for the best results. A screen that is properly installed and tightened is a safer, more secure LCD TV.
Searching for an LCD TV stand or wall mounting hardware can be quite time consuming. Traditional stores carry only a limited selection of television mounting hardware. Online marketplaces such as eBay, however, offer thousands of options to choose from. Securing an LCD TV is an important step in building a home entertainment centre. Mount your TV, enjoy the screen, and entertain the entire family.

Google Chromecast is now available on the eBay marketplace. This allows users to stream content from mobile devices, directly to the TV.