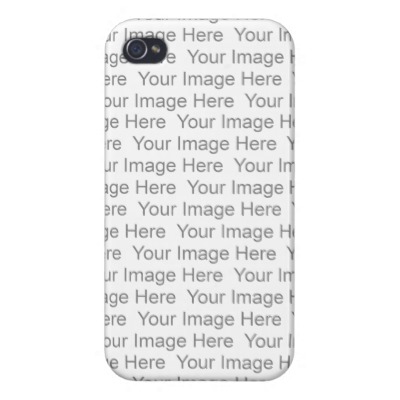 Mobile phones are essential items for most people now and although there is kudos is flaunting a particular brand name it will still require protection and will benefit from some personalisation. It can be embarrassing picking up the wrong phone when two or more look alike. Avoid this mistake by making sure each phone has a different appearance, even if they are the same model. Whether they are called skins, cases, or covers,, they all dress a phone with a new outer covering. Some are clip-on styles and others roll over the top, bottom and sides to grip the phone for a snug fit, depending on the type of material used to make the skin/case.
Make it Special
Mobile phones, from the most basic models to gadgets that can perform almost any function, need to be readily identifiable by their owners. If a phone is left on a table or gathered in a box for security reasons, it can be hard to pick out one phone from another as they often look so similar. Jazzing up a mobile phone with glossy cases and covers is one solution that need not cost a fortune, yet could save one if a phone is left aside and forgotten about. With an eye-catching case or cover,, someone will notice it and ask who has left it behind. When taking a call, people close by will only see the back of the phone when it is held against the user's ear. Make it a treat for the eye by having a special back that is a smart as the rest of a fashionable outfit or the latest hairstyle.
Tactile Touch Appeal
The back covers for phones do not interfere with the screen function of a mobile phone and some are extremely tactile with all manner of exciting adornments from flowers and beads to spangles and glitter.. Having a mobile phone with a 3D back cover makes it easy to feel for in handbags or pockets and as a direct consequence, it can be easily retrieved for a quick response to any calls received. Texture may also be created through different types of distinguishable material that feel different to similarly shaped or similarly sized objects. Silicone, faux leather and hard plastic all feel different and added detail such as cross hatching, etched grooves, or raised elements also make the case or cover unique to touch. Not only will a back case or cover personalise a mobile phone, but often when the sleeve fits over existing parts without removal of any of the original casing, it can offer protection from impact and falls that could potentially damage the phone or make the battery fall out.
Always an Attractive Appearance
Make a mobile phone stand out from others by fitting a case or cover to it. These items are inexpensive and it is possible to create a collection to suit the mood or to complement other accessories and outfits. A variety of colours from hot pinks and purples to lime green, neon blue and acid lemon are all available as plain dressing for a mobile phone. Most faux leather types are offered in black or neutral colours, though some manufacturers have a greater colour range than this. Shiny high-tech aluminium is another classy choice that is both practical and stylish. Popular cartoon characters can change a phone into a frog, a pig, or a penguin. Younger children with mobile phones might enjoy a Disney character or Barbie, making their phones different to those of friends. Celebrity faces can grace the case for fans who can enjoy the picture, if not the presence, of their favourite star each time they use the phone. Graffiti style graphics, zombies, band logos and flowers, butterflies and fairies provide attractive, colourful pictures and patterns offering a statement about the owner and their personal taste. Hearts, skull and crossbones, ladybirds or shamrocks could all give a phone a completely different look.
DIY Bespoke Designs
Customising a case or cover for an individual look is easily achieved. Choose an affordable design that fits the phone model and decide what background colour to use for adding details that will make the case unique. Make it stand out from the crowd and transform a plain coloured case or cover by adding stick-on jewels either in ready-made shapes such as hearts, flowers or circles, perhaps just on a corner or centred at the bottom or exactly in the middle of the case. Alternatively, use tiny adhesive gemstones to create a monogram or make a large initial or spell out a name that will make sure no one else will mistake the phone for theirs. Craft shops will carry a variety of designs from which to choose to create a handmade bespoke design. Small crystals in various colour selections, stuck to a clear and colourless backing are easy to add to a bright new case. Sequins, shiny foil confetti, in a whole range of shapes, or tiny beads could be applied too, either as a design in their own right or to highlight any other customised additions.
Practical Protection
Take into consideration how practical the cover needs to be. Highly textured cases with prominent 3D features may not be comfortable in a pocket close to the body and could catch on fabric. Sleek, smooth and glossy moisture proof surfaces are easy to wipe clean to maintain their good looks. Fabric, such as leather, tends to feel warmer to the touch and might be a sensation that makes the phone more easily recognisable from other hard objects in a pocket or a bag. If the phone is regularly exposed to dirt and grime, such as might be found on a construction site, a bright, easy-wipe case will provide some protection and will be noticed form a distance if it has been left on a piece of plant or machinery or on a wall. In an office environment where there might be spills from water bottles or coffee cups, but there is unlikely to be any dirt or grime, any design will do as spills can be blotted immediately without affecting any intricate detail on a case.
An Extension of Personality
Particular phone models say certain things about the owner's lifestyle choices. Just as people say dogs look like their owners, phones can reflect an owner's personality. The equipment is essential to everyday life and offers a tiny insight into the character of the user. Of course, a variety of covers will ensure the phone is suitably dressed for every occasion. Similar to regularly changing the wallpaper on their screens with various downloads, people can change the case to coordinate appropriately with whatever they currently have on the display. The phone can be dressed for work during the week and assume a different personality at the weekend when the owner has time for leisure pursuits.
Conclusion
Sellers worldwide list their items daily on eBay and finding mobile phone glossy cases and covers is quick, easy and exceptionally affordable. A visit to a seller's eBay shop could reveal more interesting accessories to make a phone unique. There are many auction sales as well as Buy it Now sales which mean the desired product could be despatched shortly after the purchase has been made and the payment cleared. By shopping on eBay, a new or used mobile phone case could be covering a phone in a day or so as the item is delivered directly to the buyer's door. Keeping an expensive phone protected makes sense and giving it a range of changeable covers means it can always look up to date and noticeable so that it is not left behind or lost in among a group of similar looking models.