Your Dents gloves feature fine leather material. Each pair of Dents gloves is special with its own markings, colours, and variations. Some of the leather used includes peccary, hair sheep, deerskin, and sheepskin. With gloves like these, it is important to know how to care for them. The fine leather requires special cleaning and care to keep your Dents gloves looking like new and attractive.
Wear Your Gloves Carefully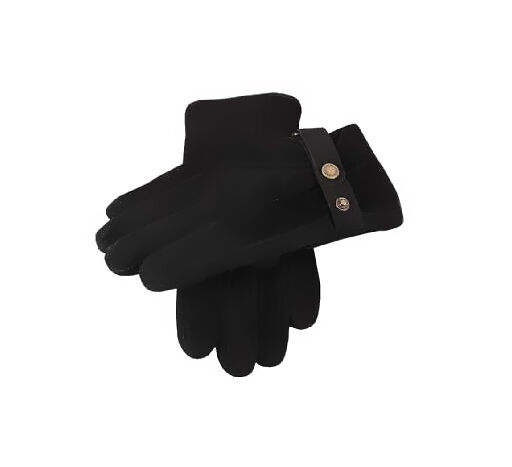 The best way to keep your gloves in good shape is to avoid damaging situations. Try not to wear your Dents gloves when it is raining, because the water can age the leather. If they do get wet, let the gloves dry naturally and away from external heat sources like radiators or the sun. Do not wring the gloves if they are wet. Also, do not wear the gloves if you are doing any work with your hands. Rough surfaces and edges can mar the leather, and you cannot remove scratches or other blemishes once they appear.
Store Your Gloves to Help Them Last
Besides wearing your leather gloves conscientiously, you should also store them properly. Be sure the storage area is not damp. In addition, just as frequently wearing leather gloves develops creases in the material, they also crease from being improperly stored. Do not set anything, including other clothing, on top of your gloves in storage, or the pressure will cause deformities. Purchase a small box just for safely storing your Dents gloves.
How to Wash and Dry Your Dents Gloves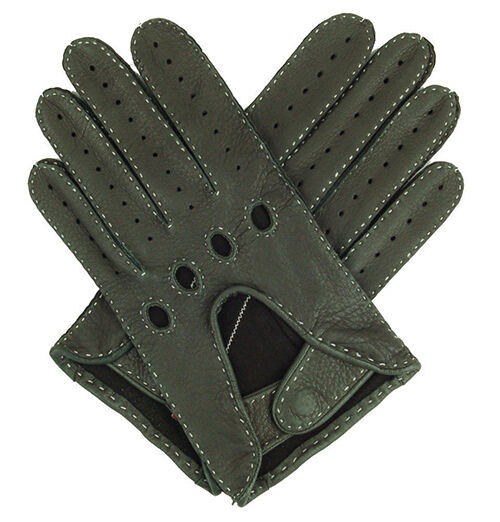 Cleaning your Dents gloves is detrimental to keeping them looking like new. When cleaning the leather, use tepid water and a mild soap or leather cleaner, but never use a fabric softener or bleach. Lightly rub the exterior of the gloves to remove dirt. Consider using a leather conditioner as well to restore needed moisture to the gloves. Then, flip the gloves inside out to clean the interior. Before leaving them to dry, turn the gloves right side out, or creases will form. Drying may take several days. During this drying process, put on the gloves a few times to stretch the leather and help the material mould to your hands. When the gloves are completely dry, knead the leather to make it soft again.
How to Accentuate Your Leather Gloves
One easy way to keep your Dents gloves looking sharp and attractive is to dress to accentuate them. For women, match the colour of your gloves with your handbag and shoes. Women's gloves are good choices for nice occasions such as weddings. For men, it is good to have at least a black pair and a brown pair of gloves to go with any outfit. Men's gloves work for any occasion and even look great with jeans and a casual overcoat.