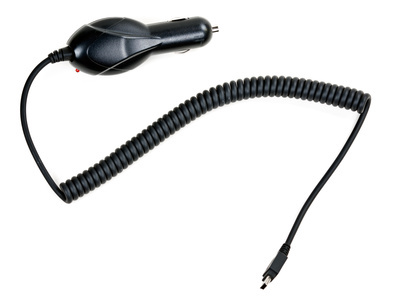 The need to keep mobile phones running while on the move has brought about a wide range of new technological advancements in the world of mobile phone chargers and docks. While traditional chargers simply plug into a wall power socket and charge the phone from the mains, a variety of other options are now available. One of the most common of these is the in-car charger.
About In-Car Chargers
In-car chargers come in a huge range of different styles and designs, largely due to the huge range of different mobile phone brands, makes, and models on the market. Different brands will create their own car chargers, while other manufacturers will also create their own versions, often at lower prices. As a result, there are now hundreds of different products to choose from when searching for appropriate chargers to suit any phone.
Choosing In-Car Chargers
The most important factor for anyone to consider when picking in-car chargers is to ensure that the charger is compatible with their phone and vehicle. At the same it, it will be important to consider personal needs: Is the phone going to need to be used while it is being charged? Are faster charging times more important? Will extra features like hands-free communication be important? These personal needs will be directed by an individual's personal situation. Some people will need to charge their phone regularly during short car journeys. As such, making sure that the phone is fully charged up during these times will be important, particularly if they are not going to have access to a mains charger for a while and will be intending on using their phone regularly once they are out of the car. Others will not be so concerned about quick charging times and will instead need to be able to use the phone during longer journeys. Others still may need to make several calls while driving, making hands-free features very important. With a variety of chargers to choose from, it is crucial for anyone to know exactly what they are looking for to help them narrow their search.
Types of In-Car Chargers
There are several different types of in-car chargers on the market today, each of which will be useful for different situations, cars, and people.
One of the most common is the universal charger. As the name suggests, this type of charger will be compatible with a variety of different phone brands. However, the quality of the charger will determine how well it functions with different phones. As such, buying more expensive and branded products may turn out to be sensible.
DC Cord Chargers
Another popular type of in-car charger uses eliminator DC (direct current) cords. These allow the phone to be used while it is being charged. However, when the phone is being used to make a phone call while in the car, it will not be charged during this time. As such, the phone will generally sit charging when not in use, but will put the charge on hold when a phone call is made or received. This type of charger is, therefore, excellent for those who wish to charge their phones while driving, but who don't want to miss any important calls.
Anyone who needs to use the phone and charge it simultaneously may want to consider getting a fast, or rapid, charger. These types of phones will also charge the phone very quickly, and are therefore extremely useful for those who need a quick charge in a short time period. However, they also come with a couple of concerns. Primarily, they are prone to overheating and can, therefore, cause damage to the phones battery if they are left on charge for too long.
Trickle Chargers
These chargers work on the same principle as fast chargers, in that they charge the phone quickly. The primary difference between the two of them, however, is the fact that trickle chargers include a special sensor that will cut off the charge as soon as the battery has been fully charged up. As such, any risk of overheating, and therefore damage to the phone, is eliminated due to this. In general, car chargers connect up the cars through the cigarette lighter. When plugging any charger into this port, it is important to ensure that the connection is solid. Failing to do so can lead to the port heating up and causing damage to the chargers connection. Some cars, however, no longer have cigarette lighters as standard, so these cannot always be used. An alternative is to use the auxiliary plug installed in the car; this is something that some car chargers can use.
Alternative Options
There are a couple of other options available for those who want to keep their phones running while driving. In the event that the car charger doesn't work, these options can prove useful.
USB Chargers
Some chargers come with USB ports allowing them to plug into laptops. Often these ports can be connected to compatible plugs to allow the charger to be plugged into the mains. Anyone travelling with a laptop can, therefore, use these chargers to charge their phone off their laptops battery, rather than the car.
Battery Powered Chargers
Portable chargers are also an option. These are excellent for emergencies and for when there is no access to any alternative chargers. These chargers are small, and powered by regular AAA batteries in the main. The phone simply connects to the portable charger which then charges it up using battery power. Keeping these in the car, or in a bag, is a great idea.
Solar Powered Chargers
Solar powered chargers are becoming more popular, and now come in a range of different designs and styles. Some will have fold out solar cells, while others will have solar cells built in to a case into which the phone fits - these are generally popular with major brands like the Apple iPhone. While these chargers are highly energy efficient, they are only useful in areas with a decent amount of sunshine.
Hand Crank Chargers
For absolute emergencies, and when all other options fail, hand crank chargers are useful. These devices have a lever than is cranked to generate charge from nothing other than muscle power. While it will take a decent amount of effort to generate much charge - about a minute of cranking might generate about 30 seconds of talk time - they are useful when no other options are available.
Buying In-Car Charger on eBay
Comparing products is easy when using eBay. Here it is simple to check ratings and reviews to see which chargers will be most suitable. There are a couple of simple ways of using eBay to find appropriate listings. The first of these is simply to go through the different categories on the site. So, in this case, click on Electronics & Technology, then Mobile & Home Phones, then Mobile Phone Accessories, and finally Chargers & Docks. Now it is simply a case of narrowing the search down to find highly targeted options. In this case, car chargers are relevant, so click on the tab marked Car Chargers under Type on the left of the page. Rather than using this category search option, why not consider using the search bar at the top of the page? By typing in certain keywords, such as 'universal car charger', this search box will only show listings relevant to those keywords. As such, this is the easiest and fastest way of quickly finding highly targeted products.
Conclusion
Keeping a phone running when on the go is important, and car chargers are excellent at doing this for those who spend a lot of time behind the wheel. These can be used to simply charge the phone, charge it fast, or provide additional features such as hands-free communication. When choosing a charger, the most important factors to consider will be compatibility and reliability. Make sure that the charger is compatible with both the phone and the car, and always check customer ratings to ensure that is it considered reliable and high quality.