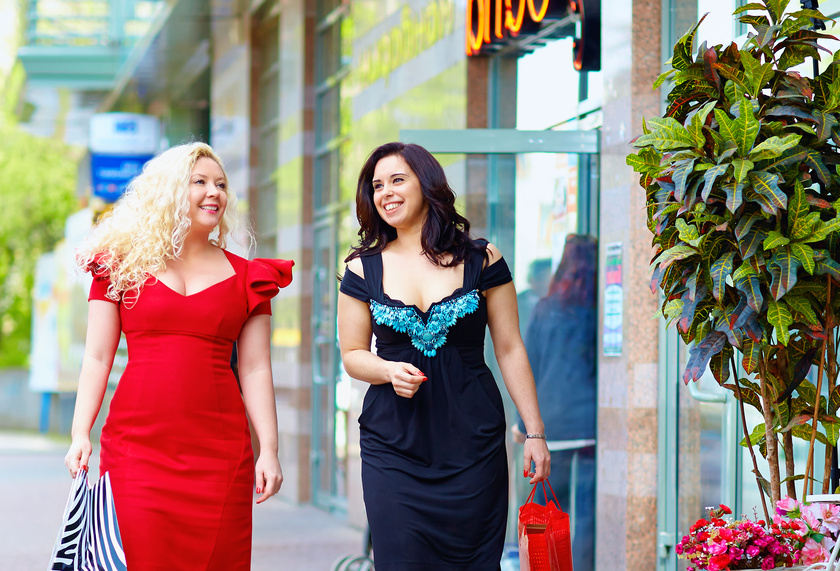 Keeping your plus-size clothing looking new means you can feel stylish and fresh in your clothes longer. Not only does this save you money, it also means you can wear your favourite clothing items for years and still look fashionable. If you are in the market for new plus-size clothes, take a few minutes to find out how you can keep them looking newer, longer, thereby getting the most out of your purchases.
Purchase Good-quality Plus-size Clothing

One key to keeping your plus-size women's clothing looking like new is to start by buying quality clothes. They may cost more upfront, but it is worth the expense. High-quality garments made with materials that are both durable and beautiful, along with handmade details, like embroidery are sure to last longer, while maintaining their shape, form, and finish. Plus-size designers like Marina Rinaldi and Chesca offer high-quality plus-size garments of this type. Still, even quality plus-size clothing requires proper care in order to stay looking like new.
Launder Your Plus-size Clothing Appropriately

The most important thing you can do to keep your plus-size clothing looking new is to launder it appropriately. Washing your clothing on gentle or delicate cycles is a must for delicate fabrics, but it can even save clothes with harder wearing fabrics from the everyday wear and tear the clothes washer can inflict. Always read clothing labels before washing and follow instructions carefully for best results. Washing your plus-size clothing in cold water can also extend the life. Not to be underestimated too is the effect your laundry soap can have on your clothing. Some soaps prevent fading, while others avoid shrinkage. One popular brand with a reputation for being gentle on clothing is Woolite laundry soap. Make sure you turn garments with beading, sequins, embroidery, or other embellishments inside out before washing as well. Finally, try washing garments in mesh laundry bags. The mesh bags keep clothes separated, thereby preventing any stretching that may occur if the garments get tangled or the bags keep possible damage the washing machine drum may cause from happening.
Air Dry Your Plus-size Clothing
It may be tempting to throw all of your plus-size clothing in the automatic clothes dryer for the sake of saving time, but try to avoid this step if at all possible. A hot dryer can cause your plus-size garments to shrink and lose their original, flattering fit. Instead, try drying your plus-size clothes on a washing line or a collapsible clothes drying rack. If avoiding the dryer is absolutely impossible, try drying your clothes on a cool or air fluff setting to help keep them looking like new.