How you care for your Canon printer depends on the type of printer you own. For Canon laser printers, it is recommended to have all major maintenance checks and upgrades done by a professional. However, feel free to change your toners and follow minor cleaning routine instructions. Inkjet printers are a little messier at times, but they are often easier to clean and maintain.
Canon Cleaning and Maintenance Checks
When users change the toner or the ink cartridges in a laser printer, inkjet printer, photo printer, or all-in-one printer, the printer is normally automatically re-calibrated afterwards. However, some users can manually re-calibrate their printers, especially if the printer has not been in use for a few months.
Signs that Your Canon Printer Needs Help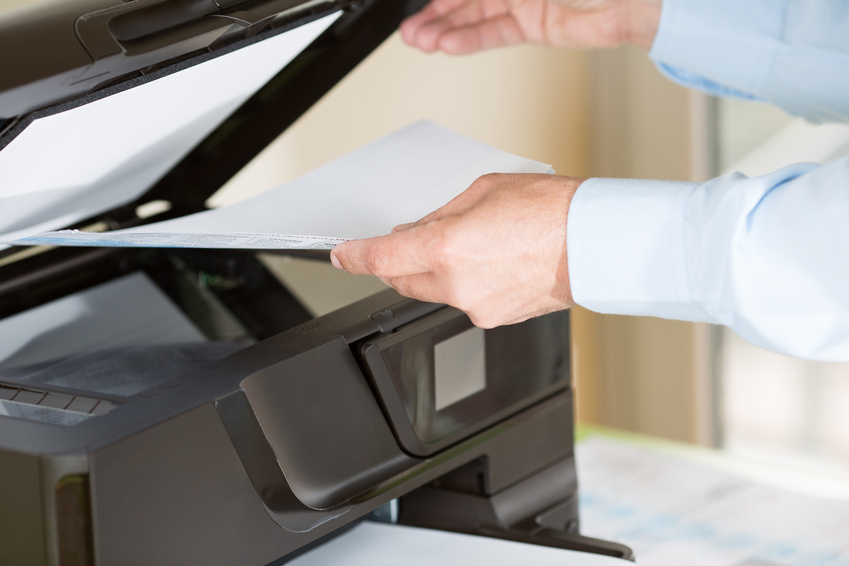 If you find that your print quality is less than it should be, run a nozzle check on your Canon inkjet printer. When you run a nozzle check, the printer prints lines on a sheet of blank paper which you can analyse to determine the next step in the maintenance process. If your colours shift in shades like black to bronze, or you see broken lines and blank spaces, the printhead may need cleaning. If you notice a grid like pattern instead of straight solid lines, this may be an indication that your printhead needs to be realigned.
Locating and Using Printer Maintenance Tools
Most newer Canon printers have an automatic alignment and head cleaning function, and prompt the user to start the function once it detects something is off, or when new cartridges are added. However, there is also generally a maintenance or utility function that allows users to apply these maintenance techniques on their own. Locate the printer on your computer and right-click to access the printer properties. If your printer has the settings to allow you to manually run a printhead clean or alignment setup, you should find the option here.
Physical Printer Cleaning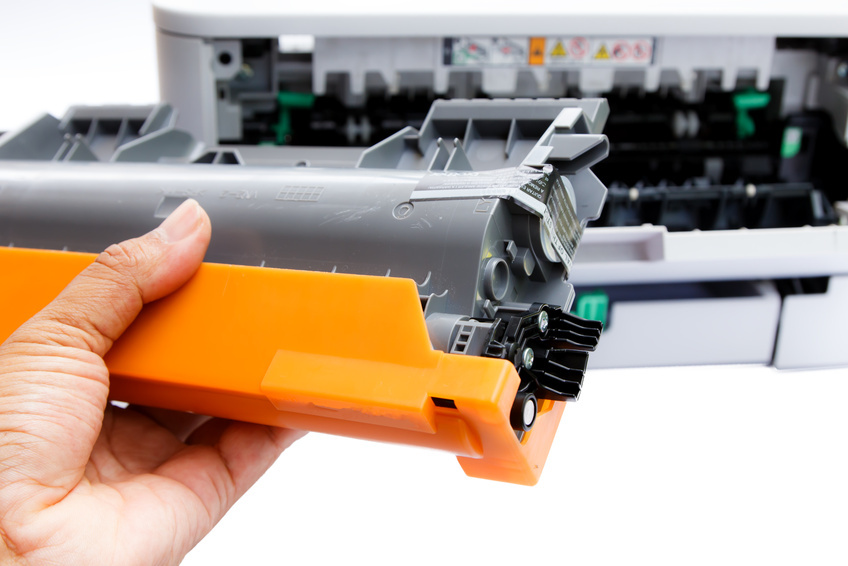 Aside from calibrating your Canon printer, you also have to keep its moving parts working. A lot of problems that arise begin with the feeding rollers. Depending on where the printer is situated and how often it is used, the rollers can gather dust and grime, and stop grabbing the paper properly. With inkjet printers, the overspray of ink can sometimes build up under the rollers, which usually results in black streaks along the back of the printing paper. Users can clean the section of the rollers that are visible with an alcohol pad. However, to get the rest of the roller clean, users can dampen the inner square of a printer sheet with alcohol, then run the paper through a print cycle two or three times. The paper should not be so wet that it cannot roll and the outer square of the paper should be completely dry. If you are unsure about what is wrong with your printer or how to fix it, you should take it to a professional to have it cleaned and maintained.