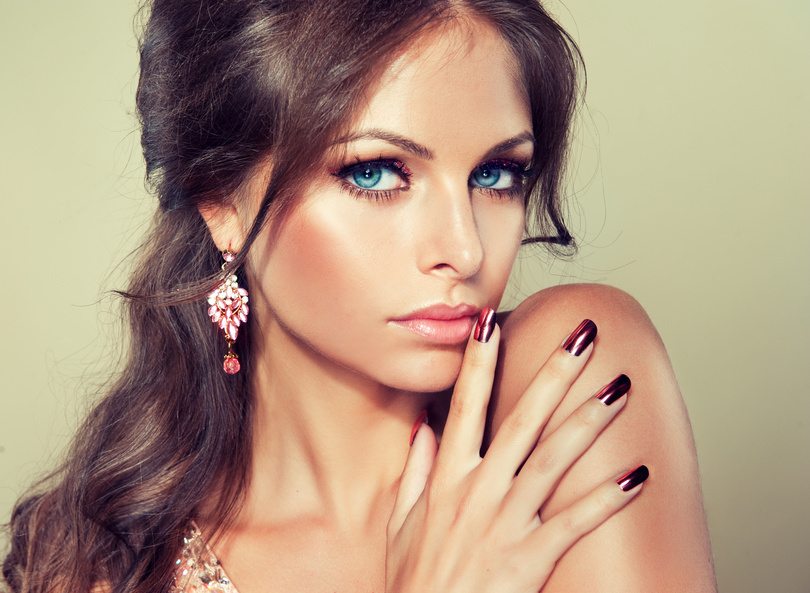 A colourful, trendy, and fresh makeup brand, Collection 2000 offers a wide variety of eyeshadows, lipsticks, and face makeup to complete and polish your look. One of the main concerns women have with their makeup is getting it to last all day. There are a few ways to make sure your Collection 2000 makeup stay put all day long and keep you looking beautiful for hours.
Use Long-lasting Products

There are Collection 2000 products designed for the long haul. Try face makeup meant to last, such as the Lasting Perfection Ultimate Wear concealer. The water-resistant concealer stays put for 16 hours. Top the concealer with complementing Lasting Perfection foundation, which provides complete coverage with special technology to keep it in place all day. The foundation includes an SPF and doubles as a sunblock. Finish your long-lasting look with Lasting Perfection powder. Use cream blush instead of powder, which stays put even on warm days, such as the Blush & Highlight Cream Duo, and line your eyes with Lasting Colour gel eyeliner. Opt for long-wearing mascara that does not end up sliding down your face, such as the Waterproof Volumising mascara or the Waterproof Does It All mascara. Finish your look with the award-winning Lasting Colour lipstick, which keeps your lips looking great and stays hydrated all day, and you can choose from 11 beautiful colours.
Apply Primers
Another way to keep your Collection 2000 products in place is to use items to prime your look before you apply your makeup. Collection 2000 makes a product called Primed and Ready primer. This primer goes underneath your foundation and helps minimise pores and creates a smooth surface for your foundation to cling to, which helps it last longer. A trick to use that makes your lipstick last longer is to use a lip liner first. Shade your entire mouth with the liner and outline it with a colour that matches your lipstick to keep your lips in place all day. It is also a good idea to apply a light-coloured eyeshadow as a base over your entire lid before you add coloured shadow; the lighter shade acts as a primer to help keep colour in place.
Use Fixative Spray
Lastly, once you finish applying your makeup, set it with a fixative spray. Collection 2000 makes a fixative spray called Fix Me Up Make-Up Fixer. The spray sets your makeup and ensures it lasts all day. Simply mist the beauty product over your face when you complete your makeup application, and your face stays in place throughout the day. Even if you use long-lasting products, consider fixative spray an insurance policy or a backup plan when it comes to getting your makeup to last.