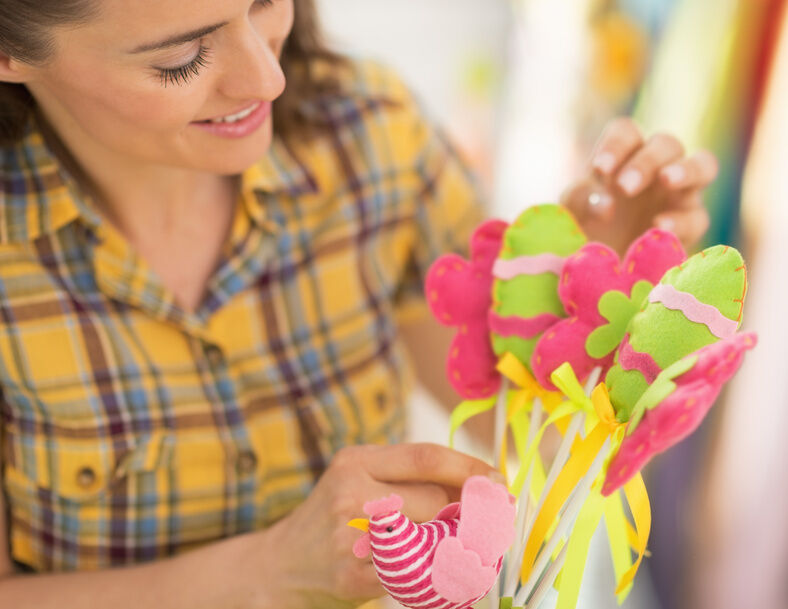 Add some brilliance to your clothing, home, car, and anything that could benefit from a touch of colour. Crafting decorative felt flowers is easy using a few craft supplies and exercising a tad of patience. Before long, you can share your expertise with others who marvel at how quickly showy blossoms become a decorator's go-to items.
Choose Your Colours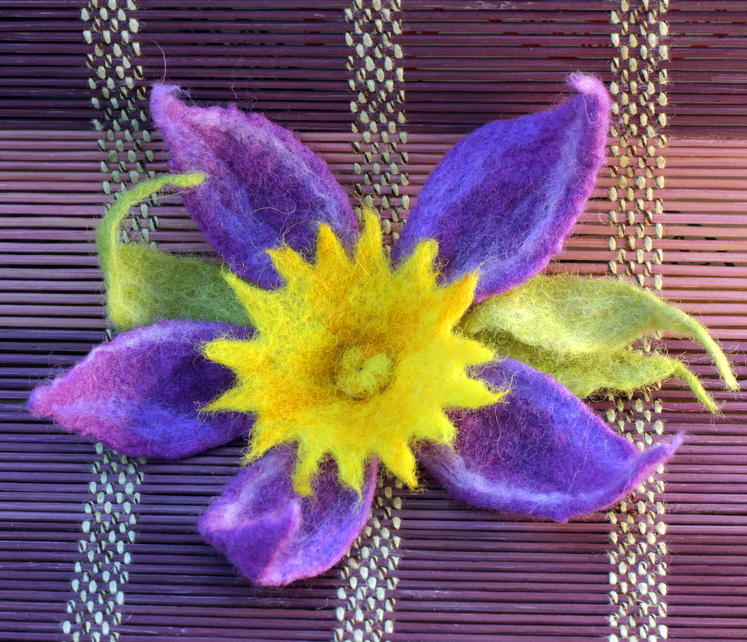 You use felt fabric, normally sold in packages of at least 10 or more sheets, to craft florets just as flashy as real garden flowers. Even more helpful for crafters is that eBay sellers offer felt circles and felt flower shapes, which, depending on the design you choose, save a step in constructing the faux flowers and get you on your way to a finished design in no time.
Gather Supplies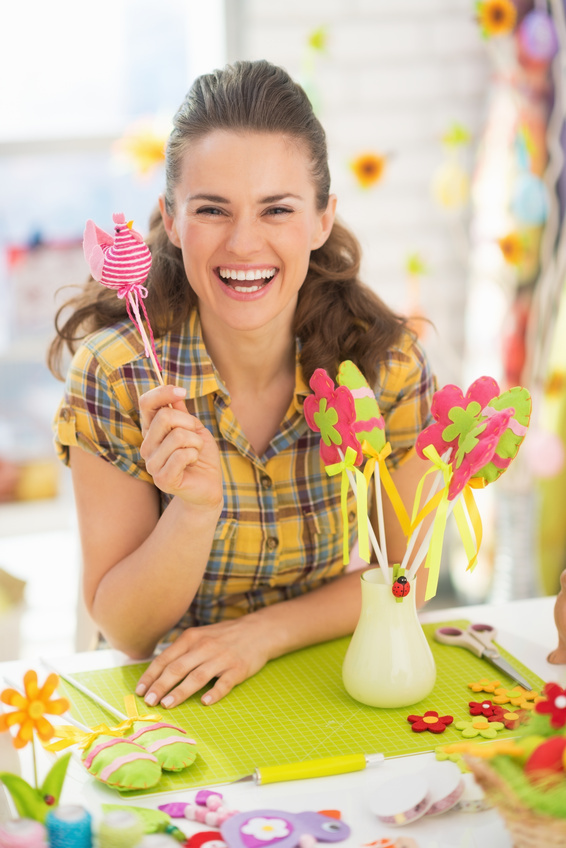 You may already own most of the supplies necessary to create a bouquet of flowery buds. If not, purchase a pair of scissors, pinking shears, sewing thread or embroidery floss, needles, fabric glue, safety pins, and decorative beads such as pearl, crystal, sequins, or glass. Straight pins are optional since felt does not normally slide when putting together multiple layers before securing with thread.
Instructions for Rosettes
Use the felt circles you purchased or cut a uniform circle 10 cm in width. Start anywhere on the outer edge of the circle cutting a 2.5 cm band to form a spiral until you reach the middle of the circle completing a 3/4 turn on your last cut. This forms a small flap to use later. Take one end of the spiral and start rolling the felt fabric. When done, find the small flap (which is now on the bottom of the rosette), thread a needle, and run the thread from the centre of the flap through two or three layers. Always return to the flap and sew through additional layers until you reach the top of the flower. Your finished design is about 4 cm wide. Instead of a rosette with a straight edge, use pinking shears to cut the spiral band. Attach your felt flower to clothing, headbands, and other objects or fasten to florist wire by wrapping the flower and wire with floral tape.
Instructions for Fluffy Flowers
Your flower is small or large depending on the length of felt you cut into a band measuring 4 cm wide. After folding in half, glue the edges together. Along the folded edge, cut slits spaced evenly. Make each flower different by varying the distance between slits so the blossoms look either large or small. Another way to change the look of the flower is to make diagonal instead of straight cut slits. Put more glue on the glued edges, and roll up the flower allowing it to dry. Then, fluff up the flower, sew a favourite bead in the centre, and pin to objects with a safety pin.