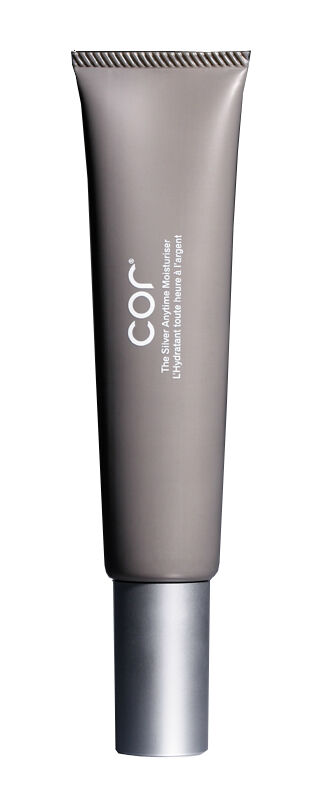 Skin is the body's largest organ and, like the other organs, needs to be properly cared for. One of the basic steps in skin care is using a good moisturiser.. Moisturisers hydrate and soften skin, reducing problems with dryness and wrinkles. Regular use of a moisturiser also helps protect skin from damaging environmental impurities and bacteria. A quick trip down the health and beauty aisle of the market reveals an overwhelming number of creams, lotions, and other moisturisers, all claiming to banish wrinkles and restore youth and health to tired, dry skin.
Although it is hard to prove how well any of these products perform, there is strong evidence that using a quality moisturiser as part of a skin care regimen improves skin's texture and appearance. However, it is not necessary to spend a lot of money on a high-cost, brand-name moisturiser to get these benefits. People have been making moisturisers at home for centuries, and many still do today. The process is easy, and requires only simple ingredients. Learn how to make moisturiser, and get the benefits of using an all-natural product while saving money.
Benefits of Using a Face Moisturiser
Traditional face moisturisers contain a fair amount of water along with oils, emulsifiers, and preservatives. These ingredients work together to soothe dry skin, prevent the further loss of moisture, and add a protective barrier to exposed skin. Some face moisturisers have additional ingredients that give added benefits to skin.
Keep Skin Healthy and Attractive
The number one reason people use moisturiser on their faces is to keep skin healthy. A good moisturiser keeps skin vibrant and soft, and reduces flaking caused by dry skin. Face moisturisers also smooth the skin and make applying makeup easier. Face moisturisers should be used whether skin is dry, oily, or a combination of both, as a way to maintain balance in the skin.
Protect Skin from the Elements
Water, soaps, exposure to sun and wind, and indoor heating systems all strip moisture from the skin. Face moisturisers replenish lost moisture and help prevent further loss of fluids. They act as a barrier between one's skin and such threats as the environment, bacteria, and other impurities. Some moisturisers also contain sunscreen, which can prevent damage caused by harmful UV rays.
Benefits of Homemade Moisturizers
Individuals who decide to make their own face moisturisers do so for several different reasons. For some, the cost savings is the deciding factor. Others enjoy knowing that their skin is benefitting from the natural ingredients used in homemade moisturisers. The ability to select specific ingredients based on individual needs and preferences is yet another benefit of homemade moisturisers.
Less Expensive than Store Bought Moisturisers
Typically, when making face moisturisers, consumers find the cost of ingredients is considerably lower than the cost of a store bought moisturiser. Even moderately priced commercial face moisturisers can set someone back several pounds. For roughly the same price (in some instances much less), consumers can make three to four times the amount of moisturiser compared to buying commercial moisturisers.
No Harmful Ingredients
Consumers who read the labels of store bought face moisturisers are often shocked to see the list of chemicals used in them. Even many "all natural" pre-made moisturisers use chemical preservatives and unnecessary additives. Few consumers know what most of these ingredients are, which means unknowing consumers can end up exposing themselves to allergens or irritants. Learning how to make face moisturiser allows consumers to select the purest ingredients, and ensures they know exactly what they are putting on their skin.
Can be Customised to Specific Needs and Preferences
Consumers with specific skin issues and those or who prefer to use certain ingredients can explore several recipes and choose the one best suited to their needs. By customising the ingredient list, consumers can create a face moisturiser that is individually matched to their skin type, and which addresses any concerns they may have. Whether their skin is dry, oily, sensitive, or aging, careful selection of what goes into the moisturiser ensures satisfaction with the results.
Face Moisturiser Recipes
Recipes for homemade moisturisers are in abundant supply. Some are generations old, while others are newly created based on recent discoveries. Yet no matter which recipe is selected, making face moisturisers is a simple task. Most recipes call for only a handful of common ingredients and some stirring or heating, at most. Find out how to make face moisturiser by selecting any of the recipes below.
Easy Four Ingredient Facial Moisturiser
This thick, luxurious moisturiser is great for the face, but can be used from head to toe if desired. It requires only four ingredients, all easily found in a health food store or pharmacy, or even online at large marketplaces such as eBay. This recipe can be customised by using a different essential oil. Several are suggested, but there are many more available on the market. Whichever essential oil the buyer selects, the end result is a creamy moisturiser that hydrates skin and leaves it feeling soft and smooth.
The ingredients are as follows:
240 mLs rose water or green tea (at room temperature)
180 mLs pure sweet almond oil
30 grammes plain, pure beeswax, shaved
35 drops essential oil, such as lavender, clary sage, rosemary, orange, or chamomile
Essential oils are known for their healing properties; choose one based on any skin symptoms, or select a favourite fragrance.
Place the beeswax and almond oil into a double boiler, and heat on low to melt the beeswax. Pour the rosewater into a blender, and turn it on high. Slowly add the melted beeswax and oil, pouring it through the small hole in the centre of the lid. Blend until it becomes thick and creamy, and all the wax and oil has been added. Add the essential oil and blend until mixed. Use a spatula to scrape the moisturiser into a clean jar for storage, and store in the refrigerator for up to six months. When cleaning up, be careful not to wash leftover moisturiser down the drain, as the beeswax may cause clogs.
Moisturising Facial Oil with Three Ingredients
Consumers who prefer a light oil to a heavier cream moisturiser can create a moisturising facial oil using just three ingredients. All that is needed is a base oil, a nourishing oil, and an essential oil. The recipe proportions are two-thirds base oil, one-third nourishing oil, and four to seven drops of the essential oil. Mix them together in a 30 millilitre bottle for easy measuring and convenient storage.
The following chart lists several different types of oils that can be used in this moisturiser. Select one type of oil from each category, and mix according to the proportions given above.
| Base Oils | Nourishing Oils | Essential Oils |
| --- | --- | --- |
| Jojoba, argan, almond, olive, grapeseed, avocado, apricot kernal, hemp seed | Neem, carrot seed, emu, tamanu, borage, sea buckthorn, rose hip | Lavender, peppermint, chamomile, rose, palmarosa, lemongrass, rosemary |
By tinkering with the ingredients and mixing different combinations of these oils, this moisturising oil can be customised to address any number of skin types and conditions. Store the oil in a cool, dark place to keep it fresh for up to eight months.
How to Find Moisturiser Ingredients on eBay
Individuals looking for ingredients to make face moisturiser can save both time and money by shopping on eBay. With a large inventory of oils, beeswax,, and fragrance oils, as well as a number of empty jars and bottles, shoppers can easily find all the necessary products for making face moisturiser at home. Many of eBay's worldwide sellers offer free shipping and competitive prices; this means cost savings for buyers.
Finding products on eBay is as simple as entering a keyword into the search box found on any eBay web page. For example, if you want to make face moisturiser with argan oil, just type the words "argan oil &" into the search box. This returns all the listings that match those keywords. Results can quickly be narrowed using the filters provided to filter results by key ingredient, treatment area, location, shipping method, or brand.
Buyers unfamiliar with eBay will find all the information necessary to open an account in the "Getting Started on eBay&" guide. This comprehensive guide includes a glossary of terms, definitions for icons and acronyms, information on how to get help, and answers to frequently asked questions.
Conclusion
Applying moisturiser to a clean face should be a fundamental part of every skincare regimen. Face moisturisers act as a barrier, protecting skin from the drying effects of the sun, wind, and heated indoor climates. Keeping skin moist keeps it looking its best, and a moisturiser helps skin retain moisture, thus reducing the appearance of wrinkles and fine lines. Consumers interested in saving money and avoiding potentially harmful ingredients often decide to make their own face moisturisers. Others are drawn to the practice because of the flexibility to choose from a variety of quality, natural ingredients and to tailor a recipe to suit individual needs.
Consumers suffering from dry skin can use a recipe containing extra emollients, and those with sensitive skin can select ingredients that will not cause irritation. Whatever the reasons or individual needs, learning how to make face moisturiser is a fun, easy skill that saves consumers money and gives them greater control over their skin care regimens.