Every gift tag you make lets others know how special they are. By keeping an inventory of toppers and Peel-Offs on hand, you can craft a personalised message for every wrapped package. Take some time to decorate your give-away bundles of joy whether on Christmas, birthdays, or other special days of the year.
Purchase an Assortment of Cardstock and Ribbons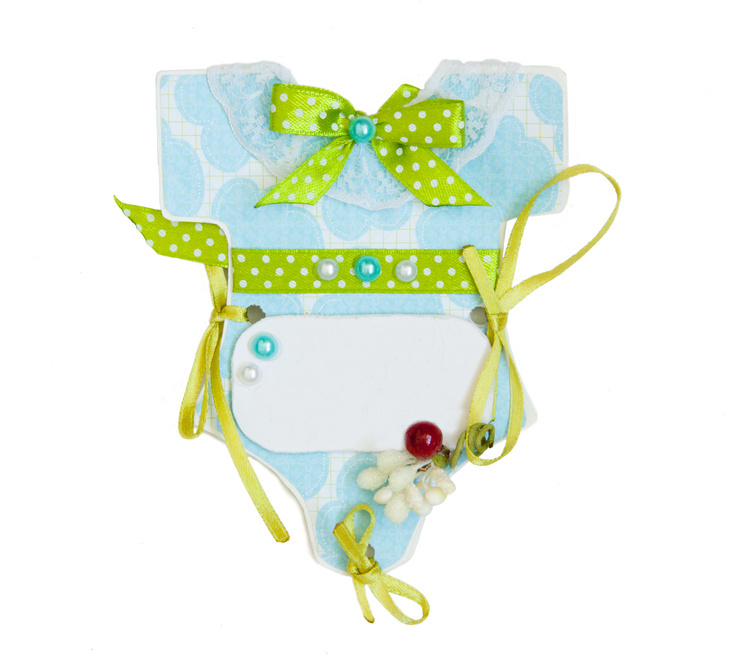 Gift tags have more substantial feel to them when cut from cardstock in colourful sheets to include pastels, fluorescents, and intensive hues. Look through selections of Christmas, textured, Kraft, and black samples when adding to your gift tag supply inventory. The paper is appropriate for other projects such as card making and scrapbooking. Use a paper trimmer to deliver precision cuts every time when lining up the heavy paper with the guillotine cutter's grid lines. A supply of ribbon is a necessary component of this craft project when tying or taping the tag to the package.
Stock up on Toppers

Keep a supply of card toppers to decorate your gift tags such as greeting card banners measuring 7x1.5 cm to display a touching sentiment. Butterflies, flowers, tiny stiletto shoes, miniature fish for sports anglers, bunnies, and other die-cut toppers affix easily to your tags, adding interest.
Customise Each Gift Tag with Peel-Offs
Each recipient deserves singular attention only you can give by choosing just the right Peel-Off, which is individualised per person. Use family Peel-Offs to designate Mum, a niece, husband, son, or daughter on the gift tag in a bright silver sticker. Combine several Peel-Off stickers creating designs using flowers, wavy and straight borders, scrolls, gold hearts, and alphabet Peel-Offs. Choose colours you know they like and images reminding them of pleasant days ahead. Reflect seasons by using bright colours during spring, earth tones for autumn, and snowflakes during winter.
Buy in Job Lots
Once you start embellishing packages with toppers and Peel-Offs, purchasing in larger quantities makes sense for future gift giving. Look for job lot Peel-Offs offering numerous designs, and colours available in as many as 70 sheets of stickers. Also find job lot toppers in assorted packages and separated by designs such as birthday, wedding, glitter borders, or strictly all thank-you toppers.
Draw Attention to Corners of the Tags
When a design gets too busy, the message gets lost in the disorder. Restrict your communication to a single corner by using corner Peel-Offs. Without a doubt, someone special will understand clearly what you are conveying. Ornate and intricate borders including lace, hearts, and holograms give each tag a look of unmatched elegance.