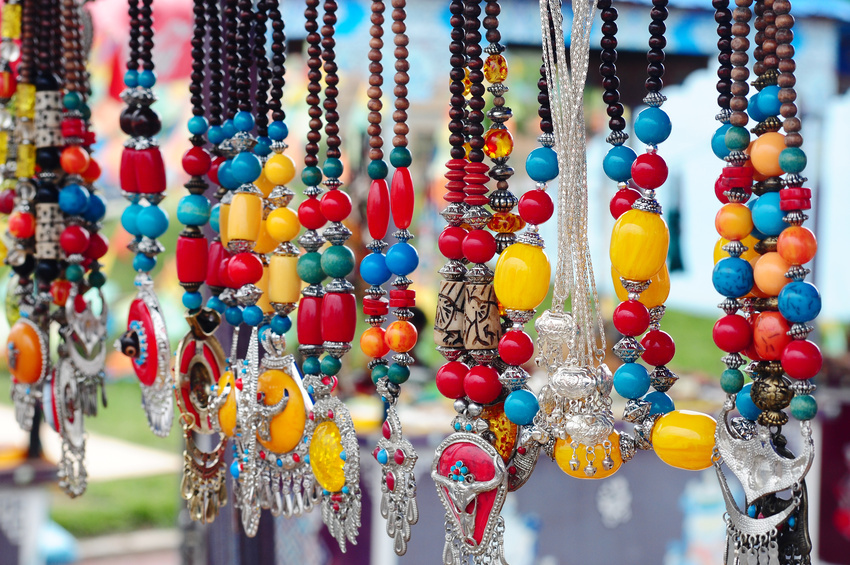 The oldest known jewellery is more than 100,000 years old, proving that people have loved jewellery and creating jewellery since ancient times. Tibetan silver charms are small, decorative metals placed on bracelets and necklaces. Anyone can make jewellery from these charms with the right tools and a bit of creativity.
Buy Tibetan Silver Charms
Tibetan silver is a vague term that generally refers to metals that look like aged silver. When buying Tibetan silver charms online, read the listing to determine the kind of metals are used to make the charm. You can also ask the seller if the listing doesn't say, but the seller might be a middle man who does not know either. Only buy Tibetan silver charms from trusted sources that don't use harmful metals. Putting aside the chemical makeup of the charm, pick a Tibetan silver charm that appeals to you. There are thousands of different shapes, allowing budding jewellery makers to create a one-of-a-kind charm bracelet.
Gather Your Jewellery Making Tools
Needle nose pliers, tweezers, and jump rings are some jewellery-making tools and accessories. You also need a chain bracelet or necklace to attach the Tibetan silver charms to. Place everything on a cleared table in a well lit area. This process is identical to creating most charm jewellery because Tibetan silver charms are only different in appearance and chemical make up.
Create Your Tibetan Silver Charm Jewellery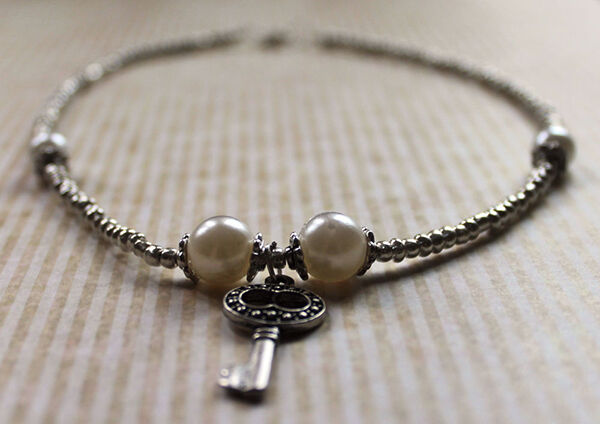 Using tweezers or needle nose pliers, pick up a jump ring and attach it to one bracelet link. Next, loop it through a charm of your choice. Finally, pinch the jump ring closed with the pliers. It can be difficult to evenly close a jump ring, but as long as the charm looks secure, the new charm bracelet is in wearable order. Continue placing jump rings and charms on the bracelet until it is finished.
Care for Tibetan Silver Charms
Refer to your Tibetan silver charm supplier for care instructions. Unfortunately, there are no universal care tips due to how drastically the charms can differ in make up. Some Tibetan silver blends tarnish quickly, while others can go years without tarnishing at all. If your Tibetan silver charms have a higher percentage of silver than usual, they are likely to tarnish at some point, although it may be months or years after the purchase and dependant on how the bracelet is stored.
Tibetan Silver Misconceptions
Tibetan silver is a silver coloured alloy made from tin, copper, and sometimes a bit of silver. Depending on its source, Tibetan silver may also contain nickel, lead, and other potentially harmful metals. Pregnant women, children, and anyone who is possibly allergic to nickel should ask a medical professional before wearing Tibetan silver charms.