Crafting and sewing lined voile curtains is an easy way to update your home and give it a new look. With a few supplies, a little knowledge, and a bit of time, you can make lined voile curtains for any room in your home. Once you have a little experience, you may find yourself making curtains for every window in the house.
Tools and Supplies
Voile is a lightweight fabric, so the fabric lining for voile must also be lightweight. Both fabrics require special care when you sew them. Set the sewing machine to a 2 mm straight stitch, and loosen the top tension by 1/8 of a turn. Use a fine embroidery thread for the best results.
| Tools and Supplies | Use |
| --- | --- |
| Metal Tape Measure | Measuring windows, hems, and casing |
| Sewing Scissors | Cutting fabric and thread |
| Sewing Machine | Sewing curtains and lining |
| Voile Fabric | Curtain panels |
| Lining Fabric | Lining curtain panels |
| Matching Tread | Sewing curtains |
| Sewing Pins | Marking and sewing fabric |
| Iron | Ironing fabric and lining |
A pin cushion is a great way to keep straight pins organised.
Measure Twice, Cut Once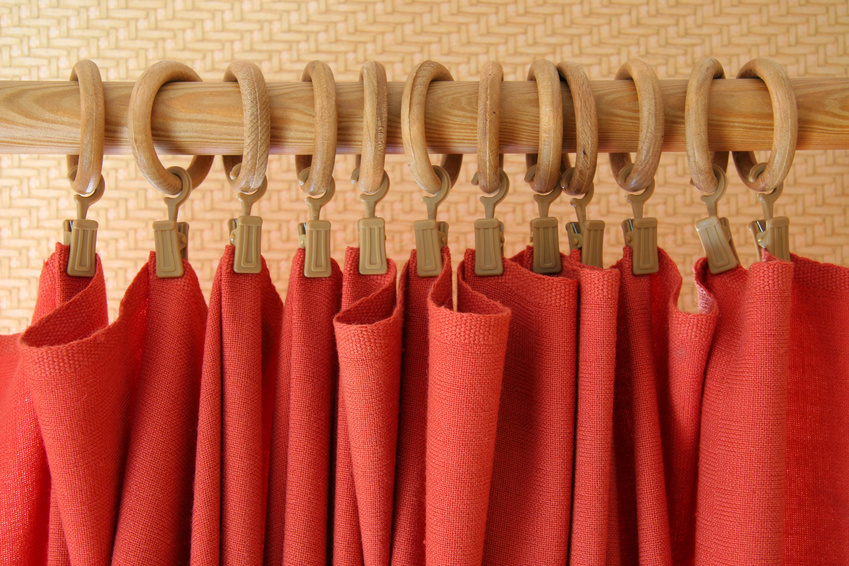 Measure the window where you intend to hang your lined voile curtains. Measure the distance in from the curtain rod to the point where you wish the curtains to fall. Measure the width of the window from one end of the curtain rod to the other. Do not measure beyond the finials. Add 10 to 15 centimetres to the finished length to allow for a double-fold hem. Allow for a top casing by adding an amount equal to the diameter of the curtain rod, plus 2.5 centimetres. Multiply the curtain pole's width in centimetres by three to determine the panel's finished size, adding 10 centimetres for seams.
Prepare the Fabric

Wash and iron the voile material. Cut the voile fabric to the dimensions you measured and calculated. Then, cut the fabric in half vertically to make two panels. Allow for a pattern repeat, if necessary. Repeat the process with the lining fabric.
Creating the Curtains
Pin the voile and lining together right side in, on the top edge and both sides, leaving the bottom open. Sew a 6.5 centimetre seam all the way around the three sides. Turn the fabric right side out through the bottom. Fold the long side edges over 2.5 centimetres and iron the seam. Fold the top edge over the measurement of the curtain rod's diameter plus 2.5 centimetres and iron the seam; this is your casing. Unfold the top edge then sew both long edges, creating the side edge. Fold the top edge down and sew 6.5 centimetres from the edge of the fabric.
Finishing
Hang the curtains on the rod and, using pins, mark the hem line. Remove from the rod and sew the hem with a 10-centimetre placket. Iron the curtains and hang them.