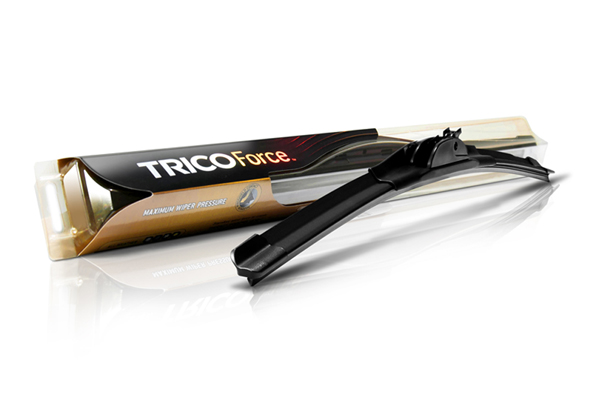 The earliest wiper blades were manually operated whenever a driver encountered foul weather. Manual operation involved turning a lever inside of the car to move the wiper blades back and forth across the windscreen. Manufacturers eventually increased the speed of manually-operated wiper blades, but it was not until automatic blades were invented that drivers realised all of the safety benefits of driving with an unobstructed view of the road. While wiper blades are typically found cleaning debris and water from car windscreens, the technology has evolved to include wiper blades in external lights, airplanes, and the space shuttle. Regardless of how wiper blades are used, their primary function is to ensure driver and passenger safety.
Consumers can purchase the right wiper blades for their cars from automobile dealers and car part shops. However, wiper blade buyers can find high-quality blades by shopping online at eBay. Many eBay sellers offer virtually mint condition wiper blades at discounted prices. Before making a purchasing decision, consumers should learn about the types of wiper blades, the factors that determine buying the right type of wiper blades, and how to determine the correct wiper blade size.
Wiper Blades Overview
Wiper blades represent one of the most neglected automobile and motorbike parts. Many drivers forget about the importance of fully-functional wiper blades until they become mired in a heavy rain or snow storm. Wiper blades are simply safety features that allow drivers to have an unobstructed view of the activity in front of, behind, and around them. As with windscreen wiper fluid, many drivers do not realise the ineffectiveness of their wiper blades until it is too late. Wiper blades have a finite life, as they typically require replacement every six months or 10,000 km.
Dirt, sand, road treatment chemicals, and sunlight all contribute to the slow degradation of windscreen wiper blades. While visibility comprises the primary reason to ensure fully-functional windscreen wipers, worn wiper blades can cause windscreen scratches that turn into dangerous cracks. To avoid the risk of poor visibility during a weather event or incurring windscreen damage, check the wiper blades every two weeks by lifting each blade and running fingers along the blade edge. Remember to replace wiper blades in pairs, even if one blade appears in better shape than the other.
Types of Wiper Blades
Choosing the right wiper blade influences whether a driver can see through a windscreen during extreme weather. The first step in finding the right wiper blade is to decide on one of the many types of wiper blades. The decision of which wiper blade type to choose often comes down to a driver's personal preference. Review the following chart for a description of the types of wiper blades.
Type of Wiper Blade

Description

Beam

Spring steel integrated with rubber

No external frame

Provides uniform pressure on curved windscreens

Winter

Constructed with fire-treated rubber

Thicker than conventional front wiper blades

Resistant to tearing

Silicone

Remains flexible in extreme heat or cold

Unaffected by UV rays and oil

Not as rigid as a winter blade

Heated

Possesses heating element inside of the blade's squeegee

Heating element slowly thaws ice

Installation may be complicated for do-it-yourselfers

Contour

Conforms to windscreen glass

Recommended for vehicles that have bubble-shaped windscreens

Shorter than other wiper blades
Some auto part shops refer to the shaker as a type of wiper blade. However, shakers are wiper blade attachments that ensure wiper blades vibrate during inclement weather. Wiper blade vibration is an important feature that breaks and removes ice chunks.
Factors That Determine How to Buy the Right Wiper Blades
A wiper blade's singular job is to clear the windscreen of dirt, grime, water, and ice. To accomplish this goal, consumers should consider five factors that determine the right wiper blade.
Windscreen
Automobile manufacturers produce windscreens that are more contoured for improving auto aerodynamics. The departure from traditional windscreen designs means that consumers should consider windscreen slope and size to determine the right wiper blade. Cab-forward windscreens have more area, which directs more wind against wiper blades and forces the blades away from the glass. Wiper blades that are right for large windscreens are designed to resist wind lift.
Spring Tension
Wiper arm spring tension determines how close a wiper blade remains in contact with a windscreen. Some wiper blades remain in tight windscreen contact throughout the arm's movement, while other wiper blades lift as the blades come closer to the bottom of their arcs. Tight spring tension creates the most effective squeegee effect.
Pressure Points
Pressure points, which are also referred to as claws, influence wiper blade flexibility; more wiper blade claws mean increased flexibility. Wiper blades that possess a large number of claws exert pressure over a larger portion of a windscreen. Pressure points are an integral factor that determine how efficient a wiper blade is over sloping windscreens.
Material
While manufacturers construct most wiper blades with natural rubber, a growing trend is to produce wiper blades that combine pliable rubber on the squeegee surface with hardened rubber within the blade to ensure strong support and durability. Utilising the softer rubber on the squeegee surface protects wiper blades from the cracks caused by extensive periods of intense heat that cause irreparable cracks in the rubber.
Size
Wiper blade size remains the most important buying decision. Wiper blades that are too short result in streaky windscreens that obstruct driver vision. Finding the right wiper blade size is the first, and most important, criteria when buying the right wiper blade for a car.
Buying the Right Wiper Blades for Your Car on eBay
Consumers who know the exact size of wiper blades that they need and understand the relationship between wiper blades and windscreen contour should consider buying wiper blades online at eBay. eBay hosts sellers who offer brand new wiper blades at discounted prices. This is because sellers purchased the wrong size of wiper blades or purchased the wrong type of wiper blades for their cars. To find sellers who offer this type of deal, or sellers who bundle auto parts and accessories, such as oil filters or floor mats, type specific keywords into eBay's search engine. For instance, type "new wiper blade" into eBay's search engine, and then analyse the search results.
Look for wiper blade sellers who present clear product photographs. Enlarged wiper blade photographs appear on seller product pages and the photographs should provide you with enough detail to check for wiper blade flaws. You can also review the seller's delivery terms and review customer feedback on seller product pages. Consider sellers who have compiled positive feedback over the past year, preferably for selling auto parts. Once you decide on a wiper blade seller, check to see if the seller runs an eBay Store where you can buy the wiper blades directly.
Conclusion
Automobile safety encompasses so many factors, that sometimes, drivers neglect one of the most important safety features of all. While attention is heaped upon texting and driving, proper tyre pressure, and safety belts, the two blades that move back and forth over the windscreen go unattended. Buying the right wiper blades for your car can make the difference between driving safely and calling for help from the bottom of a ditch. However, many drivers do not know how to make sure the wiper blades they buy are right for their cars.
The first step in the wiper blade buying process is to choose a type of wiper blade. While it often boils down to consumer preference, there are differences in the types of wiper blades that make the difference when ensuring wiper blade effectiveness. Then, drivers should consider five factors that largely determine if they buy the right wiper blade for their car. Windscreen contour, spring tensions, pressure points, and wiper blade material all factor into choosing the right wiper blade. However, choosing the right wiper blade size remains the most important factor that determines if you buy the right wiper blades for your car.