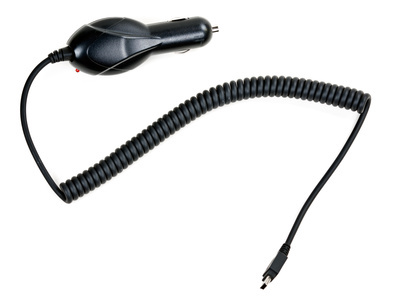 Few of us can do without our mobile phones for more than a few hours. They have become integral to our lives, both personally and professionally, and are used not only for contact purposes, but for entertainment, social, and work purposes as well. New phones are now all-in-one gadgets that fulfil a host of functions. We take pictures with them, play games on them, interact with friends on them, and watch movies on them. All of these functions run down their power, meaning that they need to be charged more frequently, despite the fact that battery technology continues to improve as well. Of course, certain functions use more power than others. If the phone is being used to stream video off the internet, for example, the battery will run down a lot quicker than if it were simply used for its traditional purpose: to make phone calls.
What Are Portable Chargers and Docks?
Portable chargers and docks are battery powered, portable units that are used in order to charge mobile phones outside of the home, office, or car. They do not require a power source and are instead charged using batteries, either regular or rechargeable. They come in a range of different styles and designs, with some docks used as music speakers as well. With these, the phone is attached to the dock via a port, and music is played from the phone through the speakers. With regular portable chargers, a small unit is attached to the phone instead. Depending on the model, they can come with various different attachments, meaning it will be possible to use them with a variety of different phone brands, such as Nokia, Sony, Samsung, and Motorola. The number and type of batteries they use will also depend on the make, with some coming with batteries included, and others not.
Using Portable Chargers When Travelling
When people travel, they may not have access to mains outlets. Even if they have their own wall chargers with them, therefore, these won't always be available for use.
Travelling by Plane
People who are travelling internationally on long flights may have no means of charging their phones at the airport and on the plane. They may be relying on their phone for entertainment - listening to music, playing games, or watching films - and therefore will need a place to charge to keep their phones running. This is particularly important when using phones for these battery-draining functions. In order to ensure that the phone is available for the duration of the flight, therefore, it is a good idea to bring a portable charger on the plane. In addition, bringing extra batteries is also a good idea; some chargers will drain batteries quickly, so extra replacements can come in handy.
Travelling by Train
Many train operators provide mains ports for phone chargers, laptop chargers, and other devices, but there is no guarantee that this will be the case. In addition, these outlets may only be placed in certain areas of the train, so there is also no guarantee that they'll be accessible. Once again, having a portable charger available when travelling by train is hugely useful, especially for long journeys.
Travelling by Car
The best way to charge a phone while driving is by installing a car charger, which can be plugged into the cigarette lighter and powered by the car's battery. However, those that don't have a car charger may want to keep a spare portable charger in the car. Once more, during long drives this will help to make sure that the phone never runs dry.
Alternative Portable Chargers
Aside from using battery powered chargers for travelling purposes, there are a couple of other options available that will be useful in emergency situations.
Solar Powered Chargers
Solar powered chargers derive energy from photovoltaic (PV) solar cells. These come in a range of sizes, although smaller varieties are generally used for powering small devices like mobile phones. The only power source needed for these chargers is the sun, which can be both useful and restrictive in equal measure. In many cases, these cells can be very small, folding down to be as small as a keychain fob, making them very easy to transport. However, direct sunlight is needed to power them, making them useless when attempting to power a phone while using any indoor form of transport.
Hand Crank Chargers
A hand crank charger is internally powered, and typically these are the most useful chargers for emergency situations, particularly when battery powered portable chargers are unavailable. These chargers often require some level of physical exertion in order to generate any power, and usually the charge doesn't last too long. For emergencies, however, they can be useful to have while on the move.
Choosing Portable Chargers and Docks
The most important thing to do when choosing a portable charger or dock is to make sure that it is compatible with the phone. Universal portable chargers are excellent for this purpose because they are able to accommodate a range of different phone types and brands. These come with a variety of connections that will enable them to charge most major phones. Buying chargers and phones that do not fit together properly is a waste of money and time. To make sure this doesn't happen, always check the description of the product if buying it online. If unsure, get in touch with the manufacturer and they will be able to clarify things.
New or Used
Another factor to consider will be whether to get a new, or a used, charger when shopping. Used chargers will invariably be cheaper than new ones, and can still be just as high quality if they haven't seen much use. If buying a used charger be sure to check exactly where it is coming from. Is it from a retailer selling on partially used or refurbished chargers, or from an individual seller who may have used it over and over again? Pay particular attention to the condition of the charger being sold. Do this by reading any available descriptions of it on the website or specific page selling the item. In most cases, buying a used charger will be an unnecessary risk to take, especially when buying a basic, cheap charger. However, it can be a good way of buying more expensive items, such as docks with integrated speakers, at a lower price.
Buying Portable Chargers and Docks on eBay
Buying portable chargers and docks on eBay is easy. Start by loading up the main eBay homepage and then go to Electronics & Technology under Shop by Category. Next, click on the Mobile & Home Phones category and then the Mobile Phone Accessories link. Here there will be a comprehensive list of accessories down the left hand side of the page - scroll down and click on the category marked Chargers & Docks. Down the left hand side there will now be a range of different tabs that can help to narrow down the search by brand, type, condition, price, and so on. However, there is no link specifying 'portable chargers and docks', so to find specific listings for these, it is a good idea to use the search function, which is located at the top of the page. Type in some keywords such as 'portable chargers', or 'portable phone chargers' into the search box to generate a list of related products. For specific brands in this category, take things a step further by typing in 'Sony portable phone chargers', or 'Nokia portable phone chargers'. Finally, if conducting a specific search for solar chargers or hand crank chargers, type these words into the search field as well.
Conclusion
There is nothing worse than when a phone runs out of battery during an important call, in the middle of a film, or when browsing the Internet. When on the move, this doesn't have to be such as issue with the use of portable chargers. Whether travelling by car, train, or plane, portable chargers and docks can help to make sure that any phone is always available.