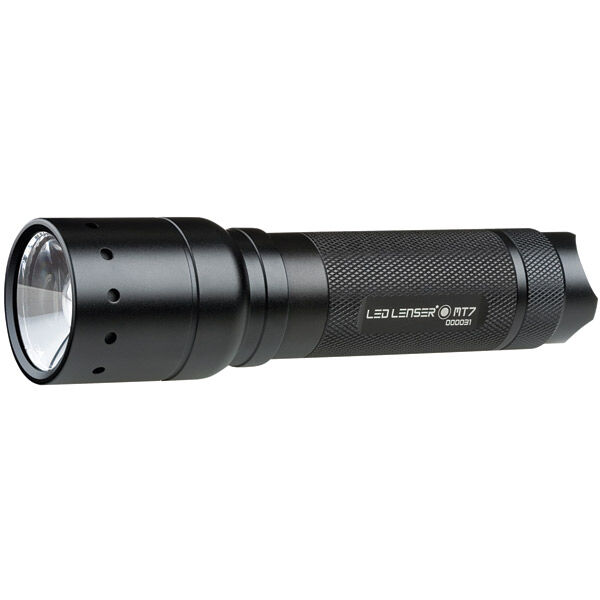 When the summer rolls around, camping becomes an extremely popular activity, so whether it's at a festival or on the beach, it's important to have camping tools that last. Two of the most important implements used during camping are torches and lanterns. The issue with these is that they don't offer the longest use time before their power sources needs replacing, so the key is finding the right torches and lanterns and partnering them up with long lasting power sources. Doing so ensures that they work to the best of their ability when needed.
This guide will show campers how to go about getting the best out of their torches and lamps by using the correct equipment. When it comes to finding the right items to extend the life of a torch or lantern, eBay should always be a camper's first port of call.
Lantern
Camping lanterns have been around for centuries and are the premier way to light a tent environment. There are various forms of available, including wind-up and a battery powered. But the most popular choice and long lasting option is a propane camping lantern. When looking for one that will last, consider the following factors:
| | |
| --- | --- |
| Usability | Propane lanterns tailor to those who like a traditional lighting option. They have a classic look and provide a vibrant form of lighting. |
| Reliability | Lanterns haven't been used for centuries for no reason. They are a common item that can be relied upon when needed. Many lanterns are well reviewed and have proven track records with regards to camping. |
| Sizing | It doesn't matter whether you're camping in the outback or the back garden; lanterns come in various sizes to suit all situations. |
Preserving Propane
Propane is a simple gas to manipulate. This means users can choose to use excessive amounts or minor amounts through a lantern.
| | |
| --- | --- |
| Expense | Propane gas is easily affordable, meaning that when a user runs out it doesn't break the bank to buy a new canister. |
| Versatility | Almost every lantern has a dimmer switch that allows the user to alter the strength of the flame. |
| Switch | The ease of control means that propane can be switched on and off in and instant. It allows users to stop the flow of gas without any waste. |
Propane lanterns are nostalgic items that still, after centuries of use, provide value for money. The key to keeping on top of one and making sure it gives longstanding use, and to operate the gas canister and lantern in cohesion. However, always take care when handling propane gas, as it is a dangerous substance that can cause serious harm if used haphazardly.
Torch
No camping equipment checklist is complete without a torch; they are the temporary light option and can be a lifesaver when scrambling around a tent at night. When it comes to picking the right torch for use, campers should have power consumption and longevity in mind.
Power
Torch power is very different to lantern power. They run on electricity and require batteries in order to function properly. Simply put, torches are not cheap to run, and getting the most out of a battery's life can be a real money saver.
Lamp torches are built to cover a maximum surface area and have a beam that spans a long distance.
Those doing navigation will require a long reaching beam, however, it isn't required for those with basic camping needs.
A simple pocket torch is all that basic campers need for temporary lighting.
Remember that torch power is directly linked to battery life; therefore, the stronger the beam, the quicker the battery life depletes.
Lifespan
Battery life is connected to torch size and the type of batteries used.
In order to get the best amount of life out of a torch, always be prepared to invest in more reliable batteries.
Torches usually take D, C, AA or AAA batteries, each of which delivers a different amount of power.
Only use a torch when necessary, it is not a suitable replacement for a lantern.
Never leave a torch on unattended, as it can overheat and drain the battery in double quick time.
Wind-Up Torches and Lanterns
Those under a strict budget may see wind-up torches and lanterns as the perfect choice. They may be cheaper, but they aren't all that they claim to be, and campers should take heed when it comes to buying them.
They require excessive effort to get even a brief amount of light.
The wind-up mechanisms tend to be flimsy.
They are weak in terms of power.
Wind-up items are made of a thin plastic, a far from sturdy material.
In spite of the negatives they are easily the most affordable option.
Brands
As with any other form of camping equipment, there are plenty of brands competing for a potential customers business. There are plenty of brands to choose from, so it is worth looking out for the following when trying to find a camping torch or lantern:
Rayovac
Coleman
WeatheRite
UCO
ThermaCELL
Dorcex
Cree
Trustfire
FordEx
NowAdvisor
Every brand brings something different to the market, and some make exclusive heavy-duty models. Take the time to explore the ranges of lighting equipment that brands offer, and always purchase something that suits your specific requirements.
Buying Used
When a budget is tight it pays to shop around, but even then finding something that is suitably priced can be tricky. One way to get more for your money is to buy used. However, buying used comes with its own risks and buyers will need to be cautious. Lifespan, appearance, build quality, wear and tear are all things to consider when buying used camping lighting equipment. It pays to speak to the seller and question them on the item. Try asking the following in order to get a better grasp on the product:
How often has it been used?
Is it still under a manufacturer's warranty?
Does it come with any extra batteries or gas canisters?
Has it been damaged?
Has it been subjected to any repairs?
What is the condition of the bulb?
How to Buy Camping Torches and Camping Lanterns on eBay
When it comes to camping there are many items that are labeled as essential, lighting is one of those items. Buying the right lighting can be tricky, but there is far from a shortage of brands and models to choose from. Before anyone heads out camping they need to make sure that they have long lasting lanterns and torches with them.
In owning such items, users are guaranteed to have an extra degree of safety, whilst ensuring that they won't be scrambling around in the darkness when trying to find items at night. It's no secret that since the turn of the 21st century eBay has become a market leader in camping supplies.
To see what the world's leading online auction website has for sale, select the sporting goods portal when on eBay's homepage.
From there click on camping and finally lights, lanterns and torches, as this will bring up all live auctions.
There are many shoppers who will want to buy a specific model; they can do this by using the advanced search options.
eBay Shops
Camping holidays and music festivals are extremely popular; this has made camping supplies big business. Brands and companies have become increasingly competitive in this ever-growing market. They're constantly looking for new ways to promote and sell their products. Many have adopted the eBay shops format as a selling tool. The advantage of buying from these mini-stores is that shoppers can get exclusive one off bargains. To locate an eBay shop of interest click on the eBay shops link found at the bottom of the homepage.
Completing a Transaction
Finding a torch or lantern isn't difficult, but getting the right one can be a challenge, so don't let the item you're after slip away at the last minute. Make sure you secure that item by doing one of the following options listed below:
Placing a Bid
Making a Best Offer
Opting for a Buy it Now item
If you have stuck with the auction and won the item, you'll have to pay for it.
Choosing PayPal to make payment ensures that the buyer protection programme covers the order.
Conclusion
There is nothing worse than heading out camping and being caught short when it comes to supplies. The true nightmare scenario would be to sleeping out in the wild without the appropriate lighting. It is crucial to ensure that you have lighting that will last the entire course of your stay, and provide value for money. When it comes to finding the right lighting, this guide will help show shoppers the right way to find appropriate equipment at the right price.
There are no shortage of retailers who claim to provide the best quality and most affordable camping equipment. When it comes down to it, there is only one website that can stand-up to the tag of market leader. eBay is the best of the best and provides top quality camping lighting at affordable prices.