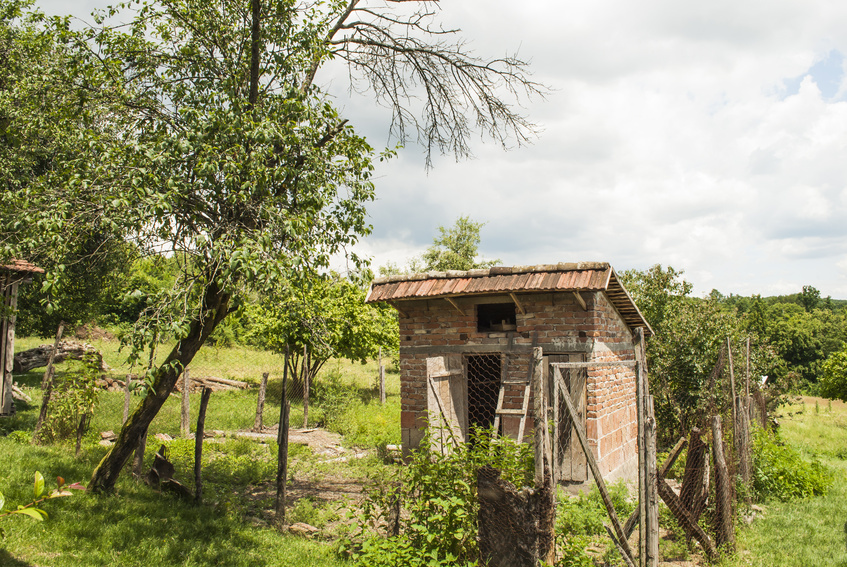 If none of the chicken coops available on the market meets your needs, you may be looking into building your own chicken coop. From deciding the size of the coop to choosing materials and finding a good plan, there are multiple things to consider when building a new home for your birds. Doing some proper research about how to build a chicken coop can help you get the best possible results.
Determine the Size of the Chicken Coop

Before starting to build your own chicken coop, ask yourself how much space you need for your existing birds and if you plan on having more of them. As a rule of thumb, you need 0.2 to 0.3 square metres per chicken in the coop and about 0.4 square metres per chicken in the run. The more space the birds have, the better. Consider how much space you have available in your yard for a coop. Next, think about why you need a chicken coop. If you are looking to build one to protect your chickens from prey birds or foxes, you may need a different approach.
Decide the Plan of the Chicken Coop
The next step is to develop a plan for the chicken coop. There are multiple types of ready-made chicken coop plans you can purchase. Alternatively, you can choose to create one of your own. When making the plan, take into account factors such as height, ventilation, insulation, next boxes, ramp, litter, and more. The regular height of a chicken coop is between 60 centimetres and 90 centimetres off the ground. This makes the birds less accessible to predators. Keeping the air flowing through the coop is essential because litter from the chickens is very likely to accumulate inside the coop. Plan two separate areas for litter and food, as the contamination of water or food may cause diseases. Chickens prefer to sleep on perches, so think about how many you need for the birds to have enough room.
Gather the Materials and Tools for Building a Chicken Coop
To assemble a chicken coop, you will need a number of tools and materials. These include wood or plywood, chicken wire, nails, screws, hinges, and more. Other supplies you may need include a power saw, bench, hammer, drill, measuring tape, workbench and leather work gloves.
Assemble the Chicken Coop

Most plans have step-by-step instructions that allow you to build the chicken coop without any hassle. The key for good results is to work systematically from the foundation upwards. The last structures to install should be the doors, windows, and roofing. After the coop is ready, apply a coat of paint on the wood for aesthetic purposes.