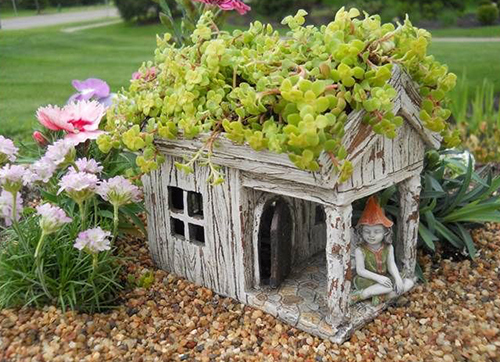 Garden planters, or containers, are intended for in yard or patio use. They may also be used as part of the landscaping. They make for a good alternative to in-ground gardens, as plants tend to grow better in loose, cultivated soil. Planters also help assist in pest and drainage control.
Size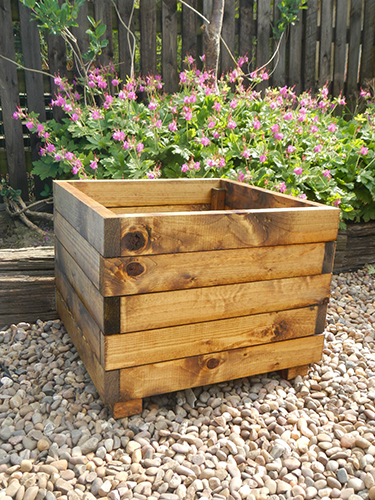 Consider the types of fruits, vegetables, or flowers you intend to plant, as some require more space than others within the planter for successful growth. While tomatoes, carrots, and herbs grow well in very limited space, potatoes and squash require adequate growing room and should, thus, be placed in a large garden planter. Generally speaking, follow the planting and spacing directions on the labels that come with the plants. Additionally, allow enough room for soil and root growth. Novice gardeners should opt to make a square garden planter that measures around 3 by 3 m.
Materials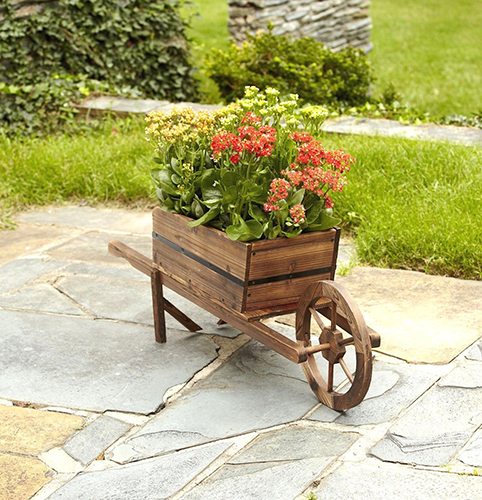 Generally speaking, wooden garden planters are easier to make than other types, such as concrete garden planters; wooden planters are both aesthetically pleasing and affordable. They also provide good drainage. Consider cedar or redwood, as they have a natural resistance against rot and insects. If planning to use treated wood, select those with eco-safe sealants. Regardless of material choice, drill holes in the bottom of the garden planter to allow for proper drainage and prevent roots from becoming waterlogged.
Other Necessities
Making a garden planter requires very items: four wood planks, four corner posts, and 12 wood screws measuring about 4 cm in length. Moreover, purchase compost and potting soil as well as the desired seeds. Be sure to use a liner in the garden planter to protect the wood from rot.
Making Your Own Garden Planter
After choosing a wood type, arrange the four wood planks on a flat surface and secure corner posts at each spot where the two boards meet using evenly spaced wood screws. For increased aesthetic beauty, consider painting the wooden garden planter. You may also want to apply a finish or sealant to untreated wood. Afterwards, place the planter in an area that receives plenty of sunlight throughout the day. Next, lay old newspapers or dead leaves at the bottom; doing so prevents weeds from emerging. Next, fill the garden planter with minimal amounts of compost and potting soil. You can plant the seeds, water, and watch your makeshift garden grow.