Making a homemade blanket from cotton fabric is a good way to add a personal touch to a gift for a new baby, a throw for the couch, or an additional blanket for a child's bed. With just a sewing machine, a little material and tools, you can create a one-of-a-kind item you will enjoy for years to come.
How to Choose Cotton Fabric for Your Blanket
When selecting the cotton fabric for your blanket, you can choose from many colours, prints, and solids. For a new baby, you may want to select soft colours or prints that match the colour scheme of the nursery or consult the family-to-be for their choices. For a throw, choose sturdy cottons in colours that do not show dirt and stains to keep your blanket looking good. Coordinating with the furniture is also a good idea. For a bed, chose a colour or print that complements the colour scheme of the room. Be sure to wash the fabric before you begin to sew.
Materials and Tools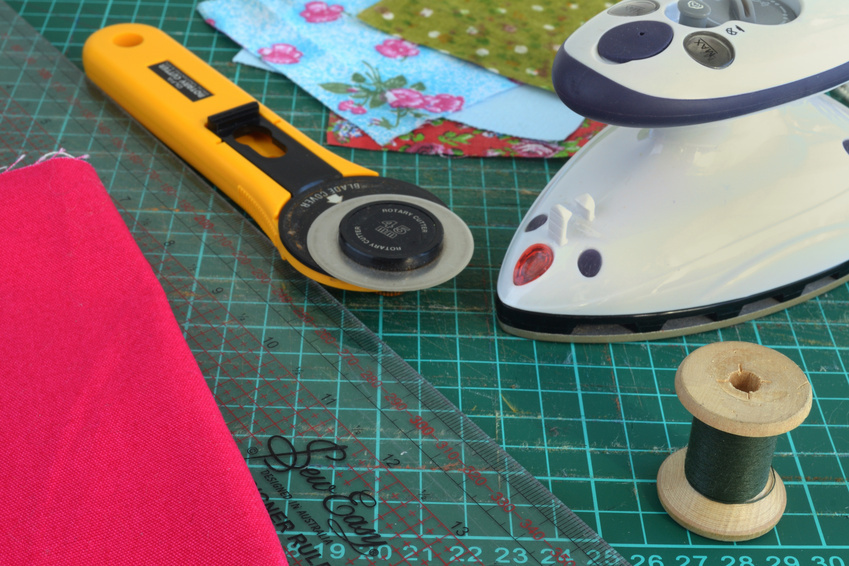 If you are crafting a blanket with both sides featuring the same print or colour, you need to purchase enough fabric material for both. For a blanket with fleece fabric on the reverse, select two coordinating fabrics. You also need matching thread, a ruler, measuring tape, sewing pins, a sewing machine, and scissors. A pincushion is a good way to keep sewing pins organised and safe.
Constructing the Blanket
Mark the centre of each piece of fabric on all four sides. With the right sides of the fabric together, line up the centre marks on both pieces of fabric. Bring the edges together, matching the side centre marks. Pin the sides into place, and then mark 1 cm from each corner of the cotton fabric. Stitch the pinned edges together using a 1-cm seam allowance, stopping 1 cm from each corner. In the centre of the fabric on one side, leave an opening approximately 25 cm in length for turning the blanket.
Finishing the Blanket

Lay the blanket on a flat surface, like a sewing table, and smooth the layers until there is an even amount of fabric on each side at the corners. Measure and pin the mitre in place, if necessary. Place the sewing machine needle into the blanket at the corner junction of the seam. Stitch on the pinned lines of the mitre at each corner. Turn the blanket right side out and hand sew the opening. You can add decorative finishes by using embroidery floss to tack the layers together on the blanket, or use a thread to sew blocks into the blanket.