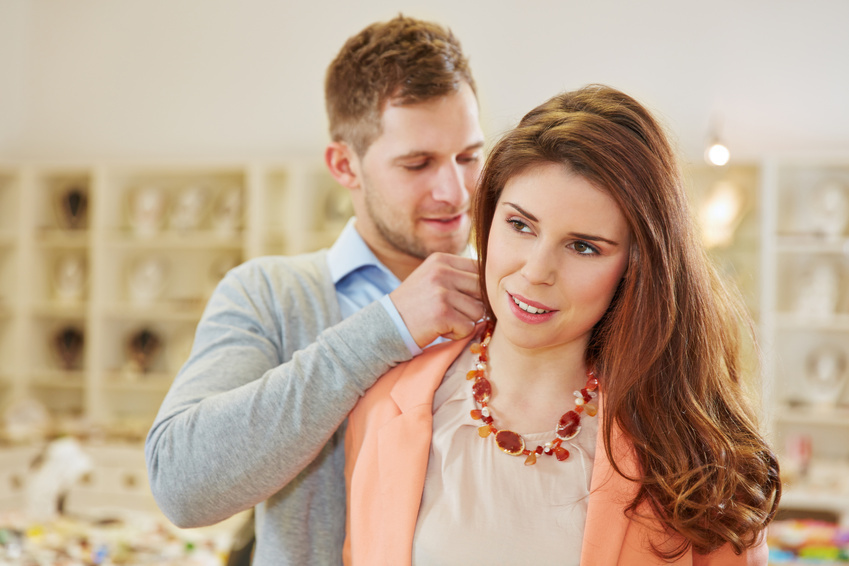 Popular in the 90s, choker necklaces are back in style. These necklaces fit close to the neck and accent just about every type of outfit well. There is a variety of choker types, including beaded chokers, stretchy tattoo chokers, and velvet or leather chokers. Make your own choker in order to customise the necklace to your style specifications. All you need to make your own choker necklace are a few tools and a bit of time.
Beaded Choker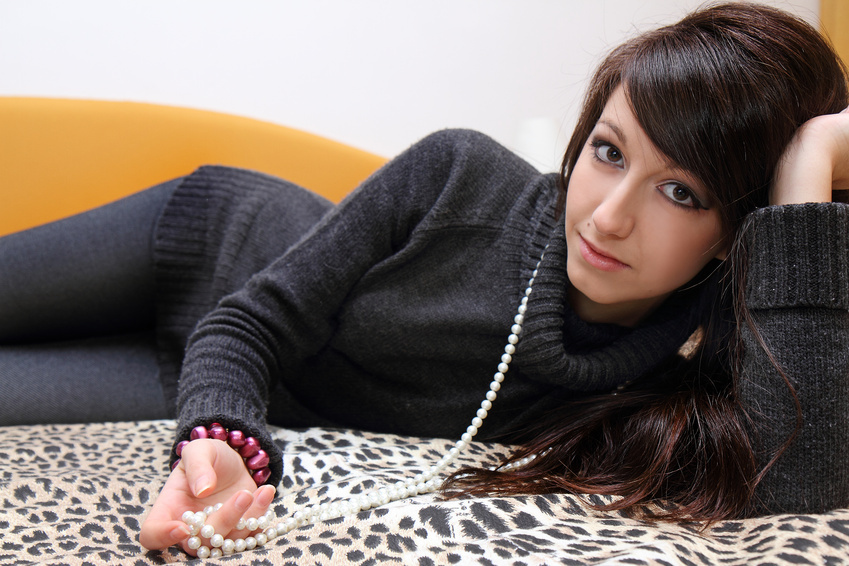 Make a sophisticated beaded choker using clear jewellery string, a split ring, and a necklace clasp, such as a lobster clasp. Take the jewellery string and place it around your neck to determine how long your necklace needs to be. A choker should fit closely to the neck, but it should not be uncomfortable or painful. Use scissors to cut the length of the string you desire. Tie the cord in a knot onto the split ring, and use jewellery pliers to secure the jump ring to the clasp. Add the beads to the string, and then tie it to the other end of the clasp.
Stretchy Choker
To create a trendy tattoo choker use either coloured fishing line or stretchy jewellery cord. Measure your neck to see how long you want the cord to be, and then leave a bit of extra cord for tying the ends. Fold the cord and place the looped, folded portion under something heavy to keep it from moving. Then, create the tattoo patterns by creating loops in the string that go back and forth from each side of the string. Alternate the string to create loops that are equal, and then tie the ends together with a knot. The choker should stretch enough to fit over your head.
Leather or Satin Cord Choker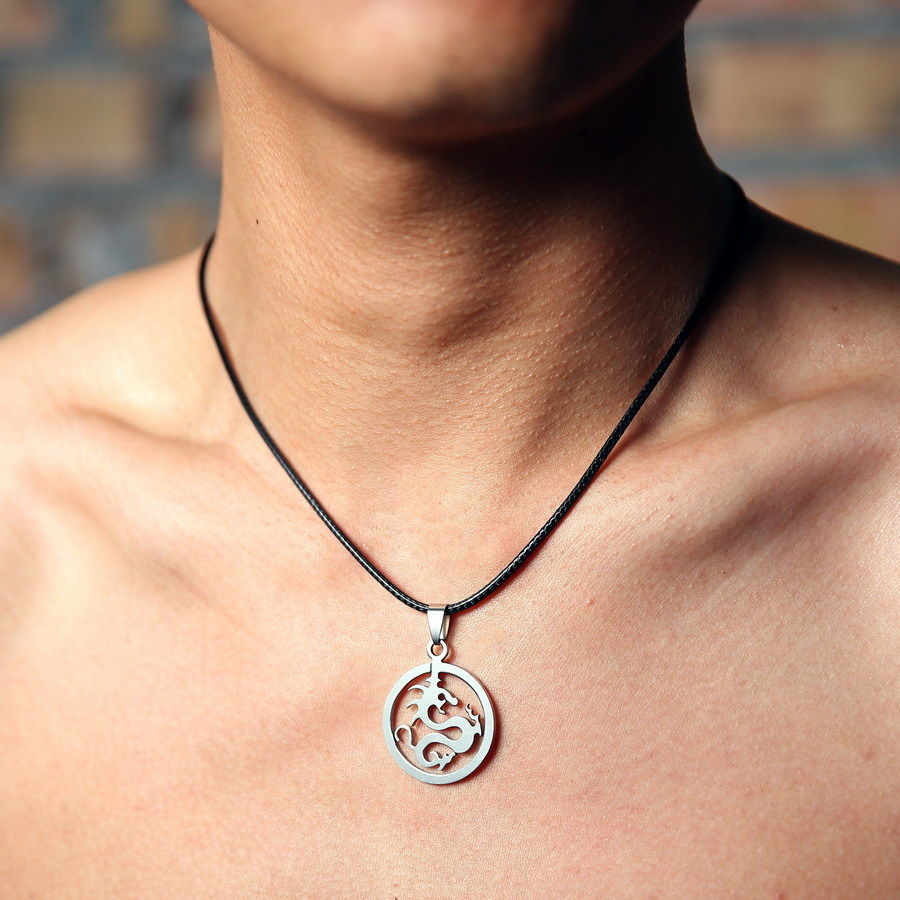 For a personalised, stylish leather or satin cord choker, use leather jewellery cord or shiny satin cord as the base of the choker. Measure and cut the cord to fit your neck, leaving a bit of extra for the ends. String beads or charms to the cord, and then finish the choker with crimps on each end attached to split rings, then close it with clasps to secure the choker. You need jewellery pliers to secure the rings to the clasp and to tighten them.
Ribbon Choker
Make a simple choker that has infinite creative possibilities when you use ribbon and other supplies. Choose a wide ribbon of any texture, including velvet, satin, or grosgrain. Measure the ribbon and cut it to fit comfortably around your neck. Decorate the ribbon as you desire, such as gluing rhinestones or small mirrors to the ribbon, or adding a charm in the centre. Embellish the ribbon with lace pieces, or add bows to the ribbon. To create the choker once you have completed the decorating portion, add Velcro to each end of the ribbon to easily secure it around your neck.