A feather boa is a great addition to a vintage ensemble. It also helps accessorise and lift an otherwise plain outfit into suitable evening attire. Alternatively, you can wear a feather boa as part of a costume. If you cannot find the perfect feather boa that compliments your ensemble, or if you simply enjoy handicrafts, then you can make your own feather boa at home.
Choose the Type of Feather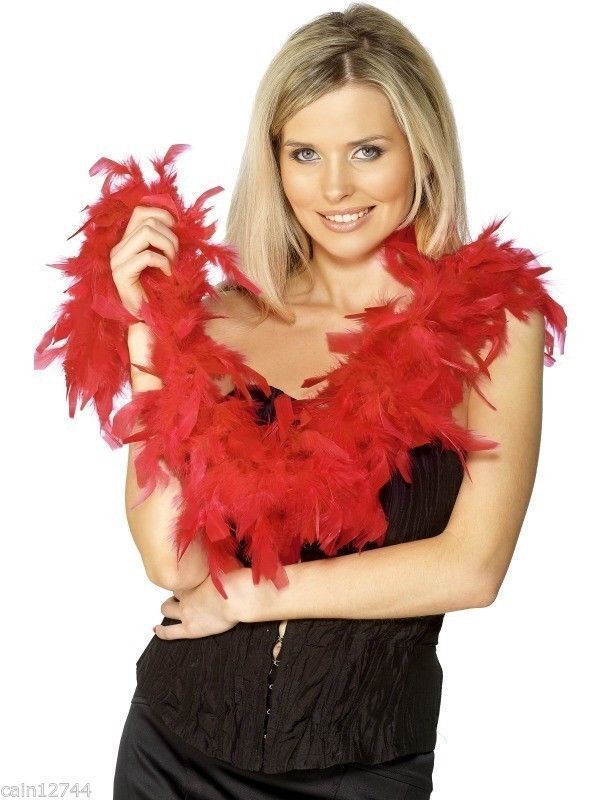 Common feathers you can use for boas include turkey, marabou, ostrich, peacock, turkey rough, chandelle, coque, and swan feathers. For use outdoors, or those feather boas that are functional as well as pretty, providing extra warmth, use large, heavier feathers, such as swan or ostrich. Consider how dense you want your feather boa. The number of layers you want refers to the ply of the feather boa. You can purchase prepared feathers or fresh, raw feathers. If you choose natural, unprepared feathers, it is essential that you wash and dry them thoroughly before use, removing any bacteria or insects lurking in the feathers. As well as feather type and feather state, you need to decide whether you want plain feathers or dyed feathers. You can purchase dyed feathers in any colour to suit your needs, or purchase plain feathers and dye them yourself to get the exact colour you require.
Decide on the Length of the Feather Boa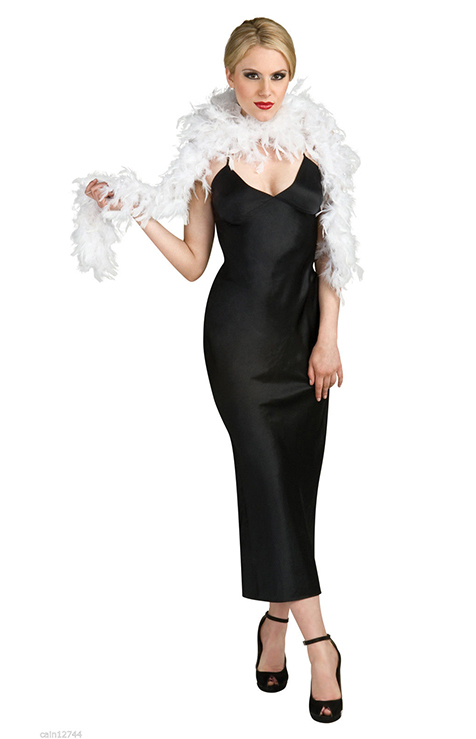 Standard feather boas are generally 1.8 metres long. However, when making your own feather boa, you can increase or decrease the length as necessary. Long, heavy feather boas are a good choice if you want to add them to a winter outfit, as they are long enough to provide some warmth when you wrap them around the neck. For an indoor ensemble, choose a thin, lightweight model. As an accessory, a long feather boa adds colour and texture to your outfit. A shorter feather boa draws attention away from the lower body, to the upper body, helping you to balance your look.
Sew Feathers onto the Braid
Use a thin, centrally braided cotton rope. You can buy pre-packaged braided rope or make your own. Take a strong needle and thread strong nylon thread through the eye. Use a thimble and a pair of pliers to pass the needle directly through the shaft of a feather, through the rope. Pass the thread through the shaft of each feather at least twice to get a secure bond. After adding each feather, you can sew a thumb loop onto each end of the feather boa to help hold it in place when you wear it.