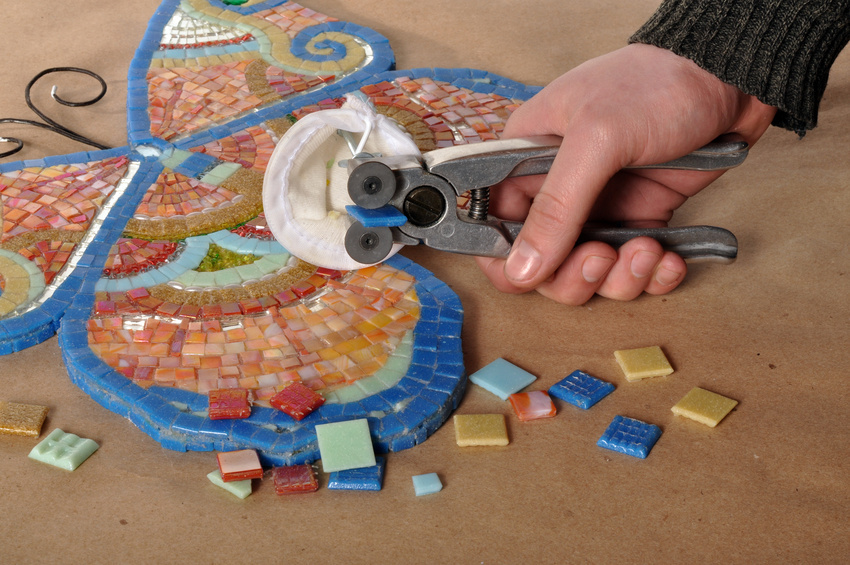 Designing, crafting, and working on a mosaic is a great way to allow your imagination to run free. With so many styles, colours, and mediums available you can make a mosaic that fits any style of decor. A well-constructed mosaic picture looks beautiful hung on a wall or designed on a lamp or a table and the process of creating a mosaic is easy once you know how.
Selecting Mosaic Materials

Artists call the pieces of material used for mosaic tiles tesserae. While glass, stones, old broken tiles, porcelain, seashells, and broken mirrors are popular choices, there is no limit to the material you choose. You may decide to decorate a vase with beads or construct a design of buttons for a table in a sewing room. The only limit is your imagination.
Designing the Mosaic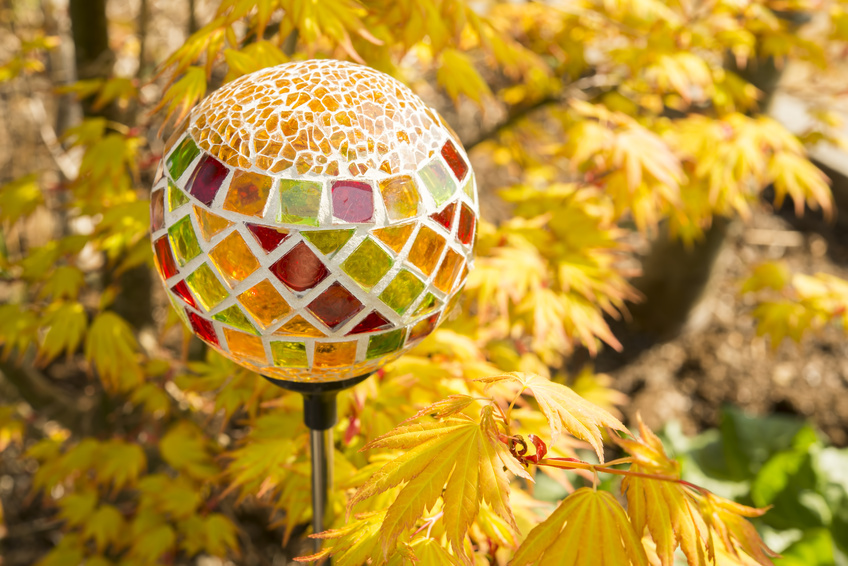 Find a pattern or design you like for the mosaic. For a beginner project, it might be a good idea to start with a simple pattern while you develop the skills needed to work more complex projects. You can find templates or create your own. Following tried and true steps is the best way to produce a professional looking project that you can be proud to display. First, be sure to print out the pattern in the dimensions you need, as a full sized pattern is easier to work with. Lay the pattern on the surface you want to turn into a mosaic to dry-fit the tesserae. Use glass or tile cutting tools to cut pieces to the desired size.
Attaching the Mosaic Tiles
Mix mortar according to the manufacturer's recommendations. Apply the mortar to your backing, working in small areas. Using a trowel or spatula, affix the mosaic tiles by pushing them gently into the mortar. Start in one corner of the design and work across the piece in rows. Once you complete the pattern, allow the mortar to set according to the manufacturer's directions. Small mosaics constructed indoors should dry in about 24 hours. Work that you completed outside may need 72 hours to set firmly.
Grouting the Mosaic Tiles
Prepare the grout according to the directions on the package. Apply the grout using a spatula and fill in the area between the tiles. The grout should cover all the gaps in the mosaic. Allow the grout to set for at least 20 minutes or the time recommended by the manufacturer. Then, wipe the mosaic with a clean sponge and warm water. Rinse out the sponge frequently as you work.
Protecting the Mosaic
When it is thoroughly dry, you should varnish the mosaic. Be sure to use several coats and allow the varnish to dry between coats. Once the varnish is dry, you can begin to use or display your new mosaic art.