Whether it is the shower of countertop backsplash, installing a mosaic tile mural brings colour, texture, and a unique style into the space. Mosaics are images formed by laying out little bits of coloured tile together. The design could be as simple as a sun compiled by several yellow pieces of tile or an intricate, abstract motif.
Get Inspired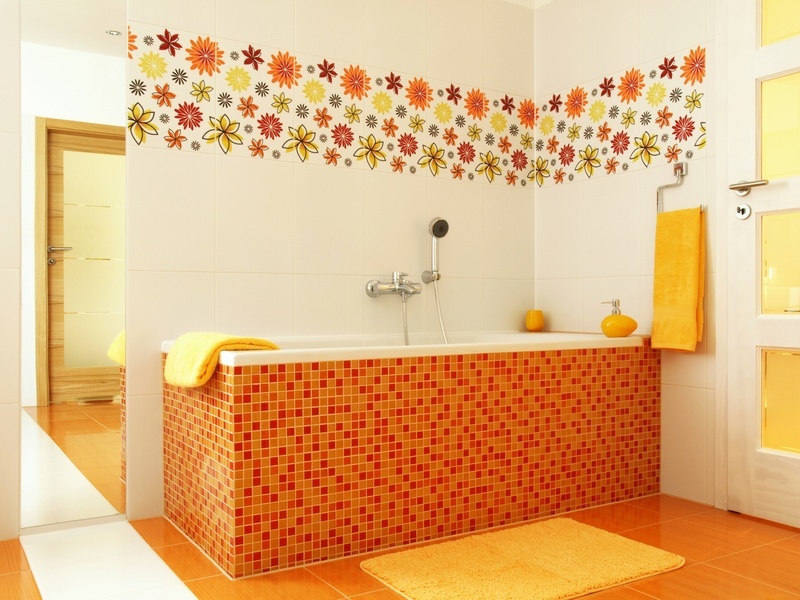 When choosing a mosaic design, the image or pattern cannot be too complicated; otherwise, the mosaic tiles would have to be tiny, or the mural would be too large. Flip through some art magazines or look online to find appealing designs and patterns. Children's books and photo books are great sources as well. Look at tribal art, ancient architecture, or modern day designs, and choose a particular style that would complement the bathroom decor. Keep colour schemes in mind as well. That being said, shoppers can also purchase pre-made mosaic tile sheets; they are attached to a mesh backing and ready to install.
Find the Materials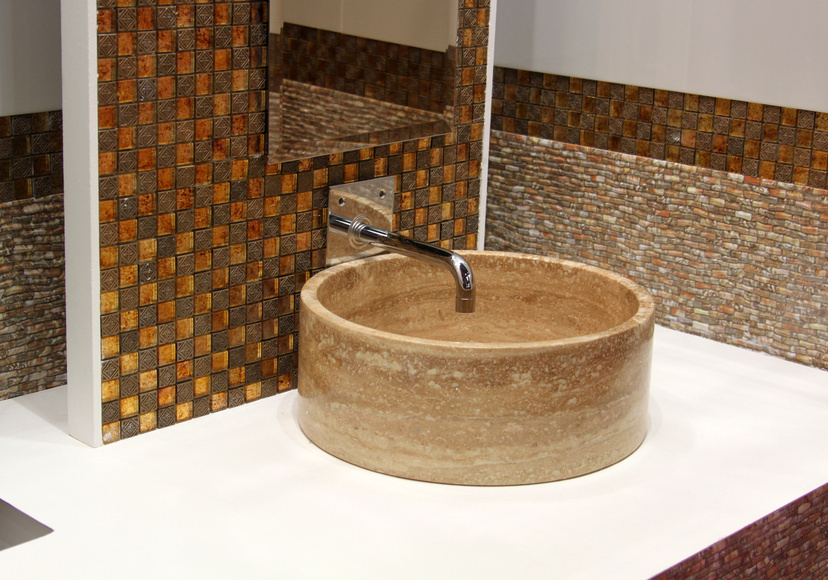 Start by shopping for the tile. An easy solution is to purchase a bulk set of small, square tiles. They could vary in colour or consist of several shades of the same colour. Moreover, some look like stone, and you can find glass and mosaic mirror tiles as well. Including a few different textures into the mosaic adds an exotic appeal to the design. Remember to take into account how much area you need to cover and order more than enough. Furthermore, read the manufacturer's instructions to find out what kind of adhesive to use. Some use standard mortar, while others use a glue base. Order the adhesive as well as coloured grout that complements the colour theme. Lastly, consider ordering tile spacers, which can help with the installation.
Apply Adhesive
Prepare the specified adhesive, and apply it to the flat surface with a trowel. Hold the trowel at a 45-degree angle while smoothing the layer of adhesive. Try to keep the layer thin and even and only do a metre of work at a time. Otherwise, the mortar dries before you can put the tiles on.
Create the Mosaic Tile Mural
Pre-lay out the tiles on the floor or another surface in the desired mosaic pattern, and then work from the top down and start pressing the tiles into the mortar. If possible, put plastic spacers in-between each tile to keep the space even. Allow the mortar to dry according to the product instructions, and then apply grout in-between the tiles. Wipe off excess grout right away and allow it to dry.