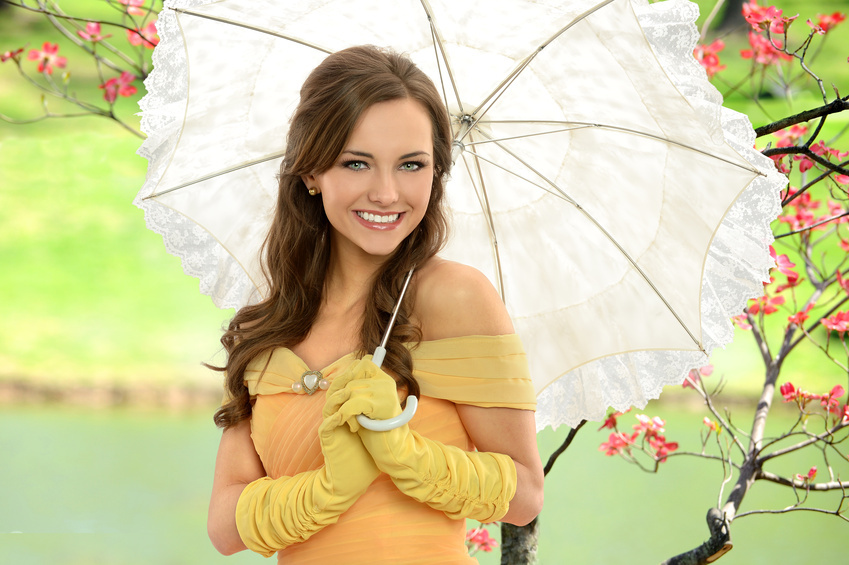 Regency period clothing dates from 1815 to 1820 and is easily identifiable by soft flowing empire line dresses for women and long-tailed coats with cravats for men. Whether for personal collection, a dress up party, or theatre performance, many people like to make their own regency costume outfits. When making a regency costume, it helps to understand the different types of costumes from that era. Regency costumes patterns are readily available and using the same type of materials and decorative embellishments helps to create an authentic and beautiful regency costume.
Types of Regency Costumes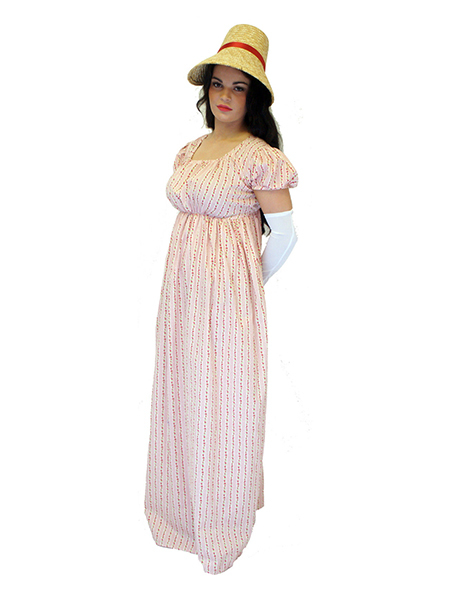 For women, regency costumes include regency style dresses and gowns. These are high waisted empire line dresses that are full length and often low cut across the chest. Regency dresses include morning, afternoon, and evening dresses. Regency undergarments include a chemise, corset, and petticoat. A spencer jacket is a high waisted jacket that sits just under the bust. It may be short or long sleeved, with a flat or standing collar. In terms of men's regency costumes, these include long breeches, pantaloons, and long-tailed coats with high standing collars, waistcoats, and cravats. As with regency women's costumes, men's regency costumes include outfits for day wear and evening wear.
Regency Costume Patterns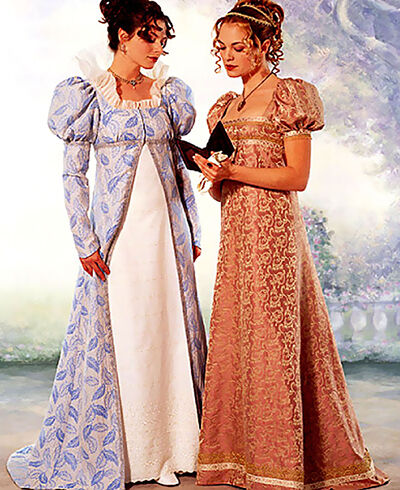 To make a realistic looking regency costume, many patterns are available for women's, men's, and children's outfits. Simplicity and Butterick are the two most popular brands who make a good selection of patterns to make an authentic regency costume. As in keeping with the regency style of clothing, patterns for women are full length dresses with high waisted empire lines and for men, breeches and long-tail coats with high collars.
Regency Costume Materials
The majority of women's regency summer dresses use soft, fine fabrics, like batiste, muslin, or lawn in pale colours. More expensive materials like silk were a sign of social status, especially those in white. For winter, regency costumes are often made of cotton, linen, velvet, and fine wool, as well as silk. For men, regency costumes usually use cotton, linen, and fine wool materials.
Regency Costume Decorations
One way to make an authentic looking regency costume is to understand what type of clothing decorations were used during the era. Grecian style decorations identify regency period clothing. Hem decorations, along with empire line and sleeve decorations of both Grecian and Egyptian influence, are ideal for making a realistic regency period dress or costume. Some types of regency costumes for women also feature military style influences, particularly in the sleeves, shoulders, and collars of dresses and coats.