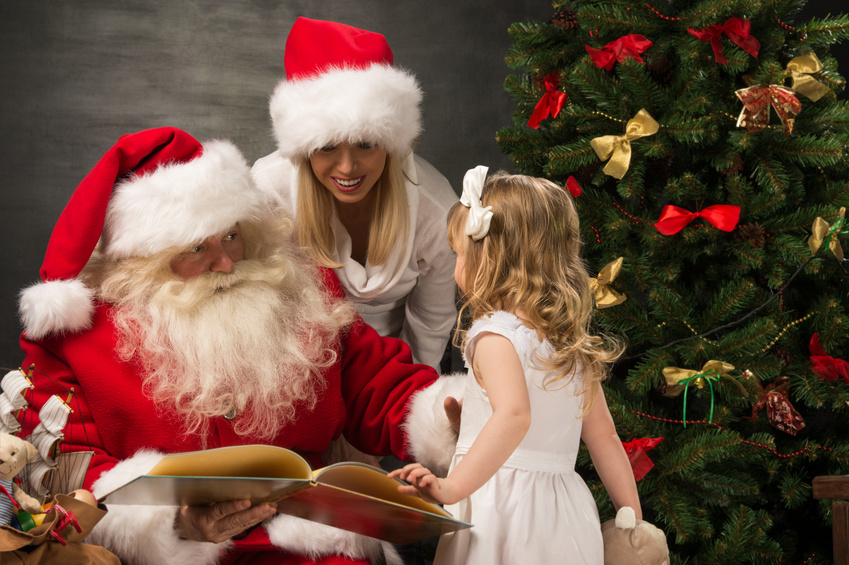 Christmas is a magical time of year. When it comes to dressing up as Santa, making your own costume proves to have its benefits and often outweighs the cost of renting or buying. A Santa costume is easy to make with the proper materials and can last for many Christmases to come.
Materials
To make a women's and men's Santa fancy dress, start with an extra-large red sweatsuit, a tape measure, and scissors. Moreover, purchase white faux fur, a hot glue gun and cartridges, faux leather, a metal belt clasp, and cotton.
Cuff and Sweatshirt Bottom Assembly
Cut the cuffs—the tapered ends of the sleeves and trousers that cover the wrists and ankles—off the red sweatshirt and trousers with scissors. Next, measure the cut off portions, and cut the faux white fur to the same measurements. Using the hot glue gun, adhere the faux white fur to the bottom of the arms and legs of the sweatshirt and trousers. For optimal results, squeeze a line of glue on the back middle of the faux white fur, and attach it to the very bottom of the arms and legs. You should have some fur hanging off the sweatsuit and some covering it when finished. Next, measure around the bottom of the sweatshirt; cut the remaining unused faux fur to fit this dimension. Glue it to the bottom edge of the sweatshirt in a similar fashion as with the sleeve and trouser leg cuffs.
Neck and Sweatshirt Front Assembly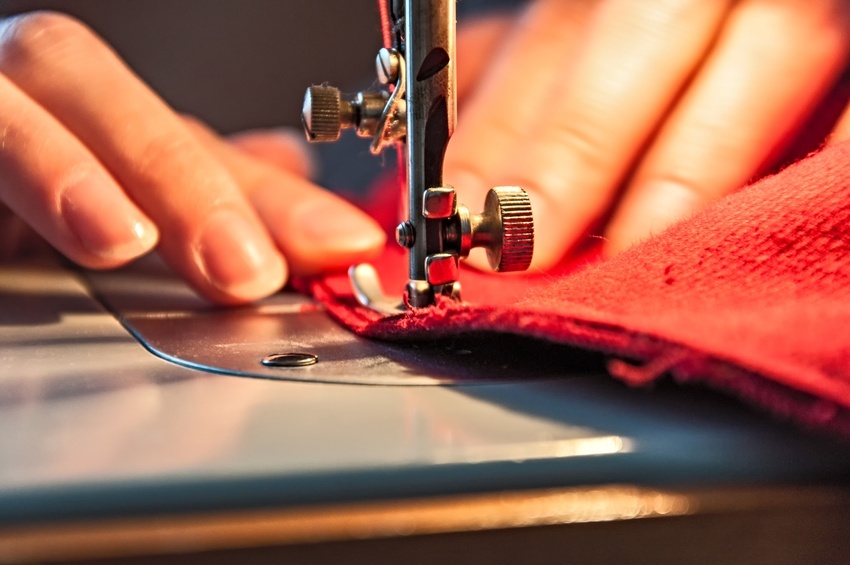 Measure the neck of the sweatshirt and cut the white faux fur to match. Next, glue the faux fur around the neck, making sure to squeeze the hot glue on the outer edge of the fur. When finished, no fur should be hanging off the collar. Instead, it should be sitting in the middle of the neck and the outermost parts of the shoulder. Measure the vertical front of the sweatshirt, from the top of the nape to the shirt's bottom. Cut a piece of the white faux fur to size, and glue it directly down the sweatshirt's middle.
Belt Assembly
Measure around your natural waist to create Santa's belt. Cut the faux leather in a thin strip, no more than 10 cm in width. Attach the metal belt clasp to the leather to complete the assembly process. Alternatively, use a thick black belt that you may find lying around the home and attach it to the Santa Claus outfit.
Final Touches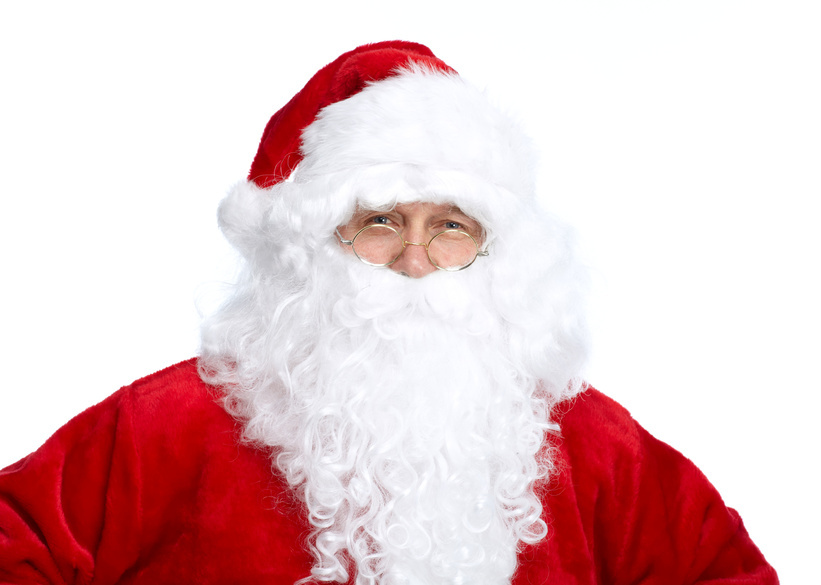 To caricature Santa's plump belly, stuff the Santa Claus costume with fluffy cotton or other soft material. You can also add a Santa Claus beard, hat, glasses, and black boots to complete the Santa fancy dress.