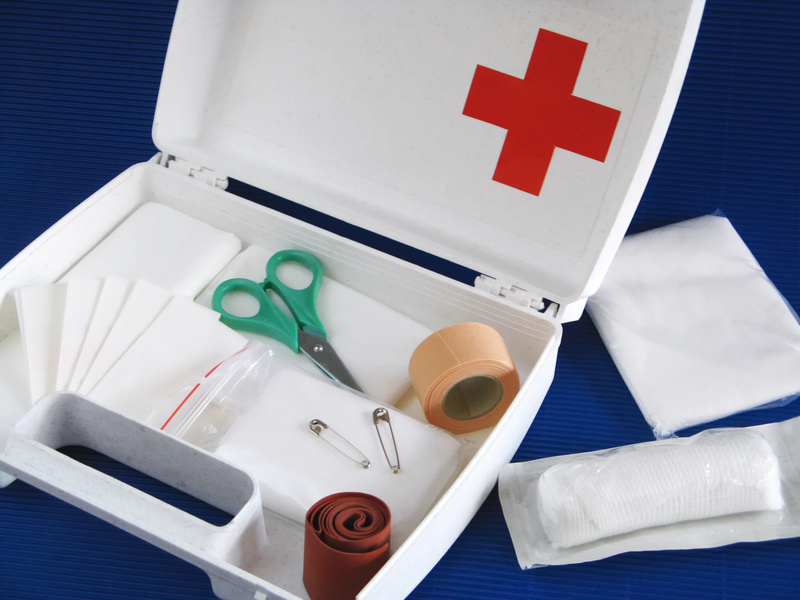 Staying out of harm's way is not always possible when travelling, but having effective first aid close at hand is. A travel first aid kit is a must-have for travellers of all kinds, although some trips may require more comprehensive first aid kits than others. Whether you simply need to pack your regular prescription medicines, or organise a fully fledged first aid kit with wound dressings, antiseptic spray, pain relief, and electrolytes, eBay is there to help. Determine the kind of travelling you wish to do, and prepare accordingly.
Assess the Risks
Before purchasing your medical accessories, assess the risks associated with where you are going and who with. Plan the outline of your trip to identify potential hazards. Consider your mode of transport, and whether travelling alone, with family, or taking part in a group tour. Having company does not necessarily reduce risk, but the benefit of travelling with others is inestimable in the event of a misfortune.
The Right Type of First Aid
Prepare your first aid kit according to where you are going. It should be accommodating enough to fit any regular medications you take daily along with emergency provisions. To save space, consider multi-purpose pain relief that also treats fever and is an effective anti-inflammatory. Ibuprofen is a good choice for those who tolerate it. When going somewhere completely foreign, it is wise to take rehydration medication in the event of vomiting and diarrhea. A trek through isolated and remote regions demands extreme caution and heavy preparation, particularly if going alone or with just one other person. You can purchase an adventure medical kit that sometimes includes an emergency bivvy. You can then add further medical provisions as needed.
Choose Appropriate Weight and Size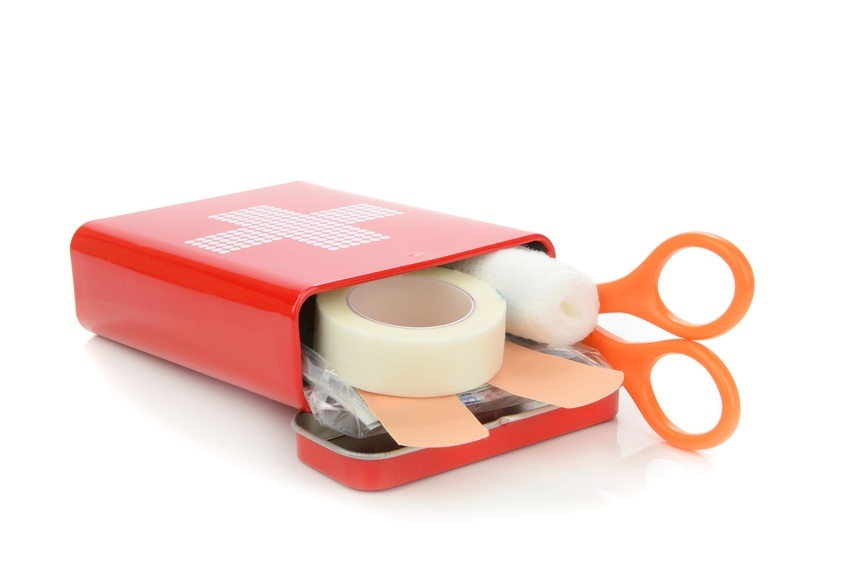 Travel space and weight restrictions frequently cause people to sacrifice first aid when packing for a trip. Whether you are a backpacker or flying to a holiday destination, you need a suitably lightweight and compact first aid kit that adds minimal weight and luggage bulk. Conversely, a road trip by car may accommodate far greater space.
Do-It-Yourself

A DIY approach can customise your first aid for specific travel. Although ready-made first aid kits are broadly accommodating, you can maximise space and weight efficiency by tailoring your provisions. You can use eBay to source individual supplies most relevant to your trip. A pill box organiser is an ideal way to pack any regular medications you may have.
Assembling a DIY Kit
You can assemble a DIY kit in many ways. A space-saving technique is to place sealed individual items in resealable bags, and lay them on a cloth. Wrap them up in the cloth and slide into a drink bottle. For airport luggage, it is a good idea to keep your selected medicines in a clear, lightweight plastic container that airport officials can clearly see.