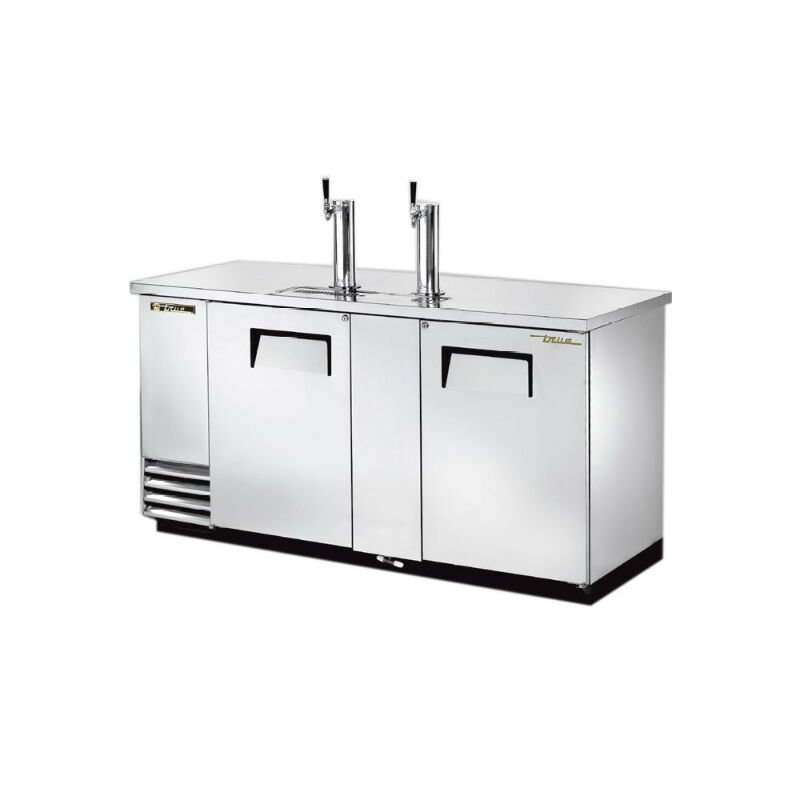 Refrigeration is an essential requirement for many businesses, but like all electronic devices, refrigeration equipment can occasionally malfunction. For this reason, in businesses where refrigeration is crucial, it is necessary to institute monitoring procedures to ensure that such failures are quickly identified and controlled. Failure to implement proper monitoring can lead to loss of control over refrigeration equipment and can quickly cause stock or manufacturing processes to become spoilt, leading to wasted resources and loss of profit.
In order to achieve a successful and efficient monitoring regime, it is important to be aware of the monitoring tools available and to know how to choose and employ them properly. It is also essential to know how and where to buy the equipment at full advantage. This includes finding outlets that offer sufficient choice to match a particular user's needs. The heavy reliance of many businesses on their refrigeration monitoring equipment means that retailers often apply markups to their prices to take advantage of the mission critical nature of this equipment. Recognising this, market aware buyers have often found it cheaper to buy their refrigeration monitoring tools online, where Internet suppliers such as eBay have a good selection at sensible prices.
The Essentials of Refrigeration Monitoring
When refrigeration equipment works well, it is capable of providing huge benefits in terms of stock preservation and allows the manufacture and storage of temperature sensitive products. When refrigeration equipment goes wrong, the corresponding loss that can occur is equally significant. With many ordinary items of equipment, it is acceptable to allow a unit to operate until it goes wrong and then step in to have it repaired. Where refrigeration is crucial to a manufacturing process or to the maintenance of heat sensitive stock, this approach cannot be taken, as the potential loss resulting from mechanical failure is too large.
Being Proactive
For this reason, it is important to spot problems with refrigeration equipment before they have a chance to get out of hand. However, an even better strategy is to be able to prevent problems occurring in the first place, not only by regular servicing of refrigeration equipment but also by means of regular monitoring.
A monitoring regime for refrigeration temperature has two advantages. Firstly, it helps give the first early indications of possible future equipment failure. Secondly, where refrigeration equipment does start to fail, proper monitoring equipment can reduce the degree of spoilage suffered as a result.
Spoilage
Spoilage is a term that can describe a range of different occurrences, all of which are bad. The essence of spoilage is heat sensitive substances being exposed to a temperature outside of its permitted range. Normally, when discussing refrigeration equipment, it means the substance becoming too hot. But spoilage may also occur if a substance becomes too cold.
The Effect of Spoilage
Depending on the type of business concerned, spoilage may lead to the destruction of foodstuffs that are in the process of being processed, such as ice cream. Worse still, spoilage may result in the loss of stock that has already undergone an expensive manufacturing process and requires continuous refrigeration to stay fresh. This applies, for example, to many pharmaceuticals. The bottom line with all types of storage is lost profits and wasted resources, which makes it worthwhile taking steps to prevent it occurring.
Preventing Spoilage by Regular Monitoring of Refrigeration Equipment
Monitoring refrigeration equipment requires two essential elements. The first is organisation, and the second is appropriate monitoring equipment, such as fridge alarms and thermometers.
Organisation is important because there is little point in having the required thermometers and alarms, if no one is checking that they are properly installed and functioning and no one taking note if the alarms sound. Organisation also helps to highlight a change in temperature pattern, which can be a pointer to future problems.
Refrigeration Thermometers
No longer just glass tubes filled with mercury or spirit, thermometers have become high technology digital items, which are capable of precise and finely graded temperature measurements. There are refrigeration thermometers suitable for use with both fridges and freezers. There are also thermometers that are designed for use in walk in fridges or freezers, such as those employed in many supermarkets for storage of cold chain produce or in a butcher or fishmonger.
Humidity Monitoring
For many applications, monitoring refrigeration equipment requires humidity to be checked as well as simply temperature. Many foodstuffs or other commodities need to be kept within a fairly narrow range of humidity, with too high a level of moisture just as capable of causing spoilage as too high a temperature. Whereas too low a level of humidity may result in a product becoming desiccated, it is common these days for refrigeration thermometers of the sort used in commercial settings to incorporate humidity monitoring too.
Computer Monitoring
Depending on the size, complexity, and value of the commercial operation in need of refrigeration monitors, it may be wise to consider installing a computer monitored system. This is a more expensive option than simply maintaining a regular monitoring schedule, but when combined with appropriate alarms to trigger human intervention, a computer monitoring system may well be the most effective solution for a large concern.
These systems work by logging temperature data automatically and then downloading them via the Internet. Some can also be set-up to trigger an email alert if there is anything amiss in the temperature logged.
Defrost Timers
Another aspect of refrigeration monitoring is to ensure that refrigeration equipment that requires defrosting does in fact get defrosted on a regular schedule or as required. This is essential both for the proper running of the equipment, and for the energy efficiency of the equipment. Ice build-up can clog vents and ducts, and generally impair both function and efficiency. Defrost timers can take the guesswork out of this important task, by ensuring that an appropriate defrost schedule is maintained.
Factors to Consider with Refrigeration Monitoring Equipment
Refrigeration monitoring equipment can be as simple as a thermometer in the door of a freezer or fridge in an office, or as complex as a computer linked monitoring system, including light control and humidity monitoring. For most businesses, the ideal is somewhere in between. An important determining factor is the size of risk being faced by the failure of the refrigeration equipment. This should go a long way towards determining the amount of money that can sensibly be allocated to limiting that risk.
The largest businesses are likely to call in specialist consultants to obtain advice for their monitoring strategy. For most businesses, this would be hopelessly uneconomical and disproportionate the risk being faced. An adequate monitoring system can usually be developed using readily available equipment. A combined thermometer and alarm, plus a defrost timer, should cover most situations.
As with the majority of equipment, finding the right set-up for a particular concern means having access to a good range to choose from when planning a purchase. Another important consideration is being sure that the equipment purchased is not priced over the odds, as can sometimes be the case with niche electronic equipment. To achieve these ends, many buyers of equipment for refrigeration monitoring purposes, have found that they do better when buying online, where Internet suppliers such eBay offer a good choice of equipment at competitive prices.
How to Find Refrigeration Monitoring Equipment on eBay
Finding equipment on eBay to monitor refrigerators and freezers is simple. Starting at the eBay home page, type a short phrase into the search bar. In the case of refrigerator monitoring equipment, a good choice might be either "fridge alarm", "freezer monitor", "refrigeration thermometer", or "defrost timer", depending on your needs. These searches bring up listings for the items of that description available for sale. If there are too many listings, narrow them down by specifying in more detail what you need.
Read the descriptions carefully and study the photos. Use the information provided to check that the specification of the item fits your needs. If you have any questions or perhaps you want more information about the product, contact the seller using the information on their profile page. On the profile page you can also find feedback from past buyers, which should help you judge the reliability of the seller. A good tip to check with the seller is whether carriage is included, and if the items require batteries, whether they are included too.
Conclusion
Monitoring refrigeration equipment is important as it helps to avoid the loss of commodities that are sensitive to temperatures outside of a set range. Such excessive temperature variation can otherwise lead to spoilage. In some cases humidity also needs to be monitored. Successful refrigeration monitoring relies upon a combination of organisation and having the right tools. Where the risk of loss is high, it can be worthwhile installing a computerised monitoring system or call in consultants. Unless the business is a large one, however, in most cases, it is possible to buy suitable tools to monitor refrigeration equipment and use it in house.
When buying tools to monitor refrigeration equipment, it is important to have access to a wide range and to avoid paying over the odds. Recognising their importance, many retailers charge high markups on the tools, and for this reason, consumers often find that they get a better deal online. eBay offers a good choice of tools to monitor refrigeration equipment and has competitive prices. The breadth of choice, ease of searching, and keen prices make eBay a good place to buy tools to monitor refrigeration equipment.