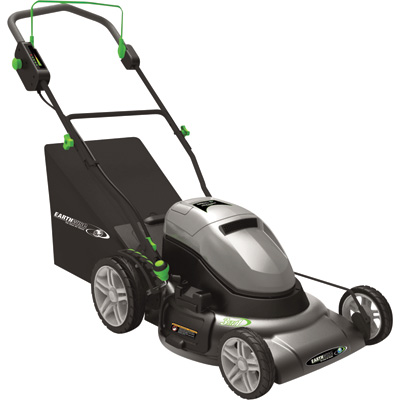 Lawns may be considered to be the crown jewel of a home. Of course, keeping a lawn in top shape involves a good deal of maintenance, and this must be approached correctly to be effective. Mowing the grass is a household chore which many take on regularly, but this may be something that many do not know how to do correctly. Mowing a lawn properly saves time and energy, and it helps encourage healthy growth in grass that may be otherwise indifferent and lank.
The steps involved in mowing a lawn and keeping it looking attractive and healthful include detailing tasks such as trimming or edging. Learning these steps and understanding the smaller details such as the ideal height at which to trim a lawn can help one approach this big chore in an efficient and productive manner. It can also be of help for individuals to learn about using an online auction site such as eBay to purchase mowing appliances, power tools, and accessories at competitive prices.
Assembling the Correct Tools for Mowing a Lawn
In order to keep a lawn in tip-top condition, one needs access to the right tools that can help mow the lawn. Besides the obvious lawnmower, tools such as trimmers, edgers, and rakes play important roles in maintaining a lawn.
Lawnmowers
A lawnmower is the critical piece of equipment that one needs to trim the grass. A lawnmower trims grass in a uniform fashion with a fast, rotating blade. Mowers come in two main versions: the push mower and the ride-on mower. A push mower features a medium-sized canister which contains the rotating blade and the motor and a large handle which extends upwards to allow an individual to push the mower over the grass. A push mower often has hand controls integrated into this handle, and it can also include an attached bag which collects clippings while mowing.
A ride-on mower is a small vehicle with a similar blade and motor set-up, but this mower is designed to allow the user to sit on the mower and drive it around the lawn. A ride-on mower has a steering wheel and a small seat from which one can control the mower. These options take far less man power, but they also consume more petrol in order to operate.
Trimmers and Edgers
Many lawns feature flush edges and straight borders that need to be addressed with detail work after the overall mowing is done. These issues can be addressed with trimmers and edgers, which allow individuals to clip the edges of grass near sidewalks, walls, and other hard surfaces that a lawnmower cannot get to. Trimmers and edgers typically come in handheld designs. These tools may also use designs in which the trimming element is located at the end of a long pole about the length of a broom, allowing the user to trim from a safe distance.
Rakes
A rake is a basic, unpowered tool designed like a large comb that allows users to gather the trimmings and leaves left over on a lawn after mowing. Rakes are structured like a broom or a mop with large combing teeth located at the end of a long gripping pole.
Mowing Grass to the Correct Height
If an individual wants the grass on a lawn to flourish and look as healthy as possible, it is important to mow the grass at a certain height, depending on the condition and the type of grass. When a lawn is dried out or under stress, one should only mow a bit off the top, staying at the shorter end of the recommended mowing length of a grass type so as not to further stress the blades of grass. When a lawn is healthy and hydrated, one can skew towards the longer mowing length recommended for that type of grass.
The following chart gives some of the recommended mowing heights for each type of grass.
| Grass type | Height |
| --- | --- |
| Bahia grass; fescue, tall; blue grama; buffalo grass | 5.1 cm to 7.6 cm (2 in. to 3 in.) |
| Bent grass | 0.64 cm to 2.5 cm (0.25 in. to 1 in.) |
| Bermuda grass, common | 1.9 cm to 3.8 cm (0.75 in. to 1.5 in.) |
| Bermuda grass, hybrid | 1.3 cm to 2.5 cm (0.5 in. to 1 in.) |
| Centipede grass; zoysia grass, older varieties | 2.5 cm to 5.1 cm (1 in. to 2 in. ) |
| Fescue, fine; St. Augustine grass | 3.8 cm to 6.35 cm (1.5 in. to 2.5 in.) |
| Kentucky bluegrass | 4.5 to 6.35 cm (1.75 in. to 2.5 in.) |
| Ryegrass, annual, and perennial | 3.8 cm to 5.1 cm (1.5 in. to 2 in.) |
It is important to note that the above chart elucidates general recommendations. The recommended height for a grass type can be affected by environmental conditions, and consumers should use their judgment when determining the length at which to cut grass.
Adhering to Safety Standards When Mowing a Lawn
Mowing a lawn involves operating power tools that can be dangerous when leveraged incorrectly. When mowing a lawn, therefore, it is important that individuals take the time to adhere to safety standards that can protect them and others during the process.
Gaining a Thorough Understanding of Equipment
Whether one plans to use a mower by itself or with other detail accessories, it is important to take the time to get to know how mowing power tools work before operating them. Individuals should take the time to review the manuals and materials associated with a power tool before running it. If a walking mower is being used, one should never pull it towards oneself, but rather tilt it up slightly and rotate it to make a turn.
Wearing Proper Clothing and Accessories
Clothing worn during mowing should be close-fitting and comfortable, but never loose. Long pants are good for protecting the legs from flyaways, and a sturdy pair of shoes are important for protecting the feet. Individuals who are concerned about their hearing may choose protective earmuffs or earplugs to guard their ears against the roar of power tools.
Fueling Cautiously
When fueling a mower, one should make sure that the mower has been powered down for at least 10 minutes to allow the engine to cool. Petrol should be poured from a can utilising a proper spout to help avoid spills. If a spill does occur and needs to be wiped up, one should place the used, petrol-soaked rag in a covered metal container.
Keeping The Mowing Area Safe
Before mowing, it is important that one clear the lawn completely of artifacts and debris. Any of these can lodge in a mower and damage it or go flying as a result of being sent through the mower's rotating blades. Individuals should perform a once-over of a lawn before mowing, keeping an eye out for large rocks, toys, and other objects that may obstruct the mower.
Children and animals should also be kept away from the mowing area. While children and pets may often play on a lawn, it is a good idea for them to stay away during a mowing session.
Dealing with Hilly Areas
Lawns may contain inclines or hills that can complicate the process of mowing. When mowing a lawn with rises or inclines, one should remember that pushing or riding a power motor up a hill can cause it to tip over, potentially causing injury to the individual and damage to the mower. When addressing a hilly area, one should proceed in a horizontal fashion, running the mower back and forth across the incline instead of pushing a mower straight up or down a hill. In this way, one can avoid tilting over as much as possible and avert possible accidents.
Shopping for Power Tools and Accessories to Mow a Lawn
Purchasing the right tools to mow a lawn can be a simple matter of finding a vendor that aggregates the necessary tools to offer a wide range of options. Some traditional vendors may carry a stock of items, but their inventory may be determined by the latest innovations in the marketplace. A more comprehensive catalogue of new and used accessories and power tools can be found at an online auction site such as eBay.
Buying Mowing Accessories and Power Tools on eBay
To begin the process of purchasing power tools or mowing accessories on eBay, start by entering a general search term in the search bar found on the website. If you have a specific tool in mind, use a narrow search term such as "lawn rake &". If you wish to get an idea of the range of tools available, you may wish to use a wide-ranging term such as "lawn tools &", for example. Pay attention to the related search suggestions that eBay makes. These hints can help refine your search and streamline your purchasing process.
If a listing catches your eye, and you are considering purchasing the item, take the time to evaluate the seller before initiating the purchasing process. This is a simple matter of visiting the seller's page and looking through past auctions. You can also review the feedback the seller may have received from other customers to get an idea of the merchant's product quality, delivery times, and other relevant information.
Conclusion
Keeping a lawn trim, healthy, and attractive requires mowing it and tending to it on a regular basis. When approached correctly and systematically, this task can be accomplished in such a way that a lawn continues to grow well and look great, complementing a home. By familiarising themselves with procedural tips and safety recommendations, and also taking the time to acquire quality accessories and power tools, individuals can easily mow their lawns to keep them looking green and lush.
While traditional retailers do carry power tools and accessories, a more wide-ranging catalogue of lawn tools is available through the online auction site, eBay. On this website, consumers can access myriad listings related to lawn maintenance, including lawnmowers, edgers, trimmers, and rakes. By taking the time to evaluate potential sellers when they spot appealing listings on eBay, consumers can quickly find just the tools they need to keep their lawns well-maintained.