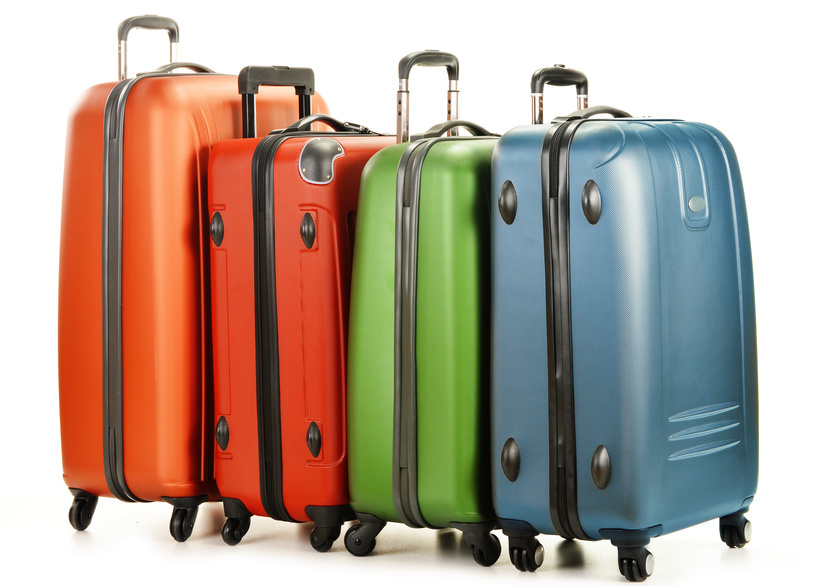 Getting ready for a holiday in Europe can be both an extremely exciting and extremely stressful time. This is because the anticipation of time away, seeing new sites, or visiting old mates can be stymied by the stress associated with making sure that everything that is needed is easily packed and carried. One of the most difficult holidays to pack for is the so-called 'long weekend&'. This is a somewhat indeterminate amount of time, but it usually spans between three and four days. The problem is that this can completely paralyse travellers who are unsure if a long weekend qualifies as a big or small affair. Should one pack a full suitcase or merely rely on a backpack or 'weekend bag' to get by?
Most people choose the latter since the limited time for the trip means that it is essential to spend as much of it as possible actually enjoying oneself rather than lugging bags or waiting for checked luggage. The good news is that there are specific strategies that one can employ in order to make packing for a long weekend in Europe easy. Indeed, learning how to pack for a long weekend in Europe properly can help travellers avoid the pitfalls that commonly arise by preparing them for light travel without sacrifice. Whether getting to Europe by plane or by rail, the benefits of fitting all the essentials into one small suitcase cannot be emphasised enough.
Packing Travel Essentials for a Long Weekend Trip
Regardless of when one is travelling, or where, or how long, there are certain essentials that need to be included. These essentials represent the basis for planning a long weekend and easily allow one to build in more complex needs and requirements. The following table outlines four categories of essentials and also lists the items within those categories that need to be packed, or at least seriously considered.
Category

Items to Pack/Consider

Clothing

Daytime wear, undergarments, pyjamas, socks, trainers

Toiletries

Toothbrush, toothpaste, hairbrush, deodorant

Personal Care Items

Hair styling products, makeup, skincare products

Other

Camera and travel alarm: mobile phones may tick both these boxes

Prescriptions: make sure to have ample supply for all days away plus two

Mobile phone charger

Plastic bags: can be used for laundry or wet items on return home
Not all of these items apply to each individual, however, there are few examples of a trip where someone who needs the items listed in this table may not want to bring them along. Therefore, it is only after gathering these essentials that one can move on to more specific packing considerations for the long weekend trip.
The Importance of Considering Location
After gathering the essentials, packing for a long weekend in Europe becomes very much about circumstance. Which items are layered next depend largely on where the trip is to and what season it takes place. Each of the following scenarios: beach holidays, skiing holidays, and city trips, all require specific items to be packed.
Packing for a Long Weekend Beach Holiday in Europe
Beach items are rather specific and quite different from most other holiday options. Indeed, packing for a beach holiday is often the lightest weight packing option around, since one is likely to spend a good deal of time in casual, non-bulky clothing and swimsuits. Here is a basic list of important items to include when packing for a long weekend at a beach in Europe:
Beach bag (to carry each day)
Flip flops or other water-resistant shoes
Swimsuits and cover-up
Sunglasses
Sun hat
Sunscreen and after-sun care items
Reading material
Casual evening wear
The best part of a beach holiday is that most evening dining options are casual and sometimes located on the beach itself. Try to pack at least one pair of slacks or a skirt if you plan to go out to a fancier dinner for one of the nights you stay. Otherwise, coordinating shirts works with light coloured bottoms and open-toed shoes.
Packing for a Long Weekend Ski Holiday in Europe
In contrast to the lightweight nature of a long weekend at the beach, the long ski weekend presents a more particular challenge when it comes to packing, since the clothing itself is heavier by nature. Here is a basic list of items that should be included when packing for a ski holiday in Europe:
Long underwear and other layering items
Sweater
Ski socks: one pair for each day spent on the slopes
Ski gloves
Ski goggles
Non-ski socks
Lounge clothing for evenings
When packing for a long ski weekend, the choice of whether to bring one's own snowboard or ski equipment really depends on travel plans, user abilities, and the costs of rentals at the resort. Carefully consider not only the price of each option, but the intangible positives and negatives of each. Remember, if travelling by aeroplane, skis or snowboards need to be special checked luggage, increasing travel time and possibly cost significantly.
Packing for a Long Weekend Trip to a City in Europe
While a beach or ski holiday is pretty straightforward in terms of weather and activities, taking a long weekend in a European city such as Paris, Berlin, or Amsterdam, means considering season and entertainment first, and then packing based on that. However, there are still some basic provisions that all city trips require:
Outfits with layers: whether winter or summer, both the weather as well as indoor temperatures can vary dramatically
Comfortable shoes for walking, especially if sightseeing is a priority
Cash
At least one fancy outfit for dinner or drinks
Again, packing for a trip to the city is much more dependent on the specifics of time and place. If visiting family and friends, it may be prudent to discuss weather, activities, and other specifics before leaving for the trip. Also, make sure to track the forecast for that city during the time that you plan to visit prior to making any packing decisions.
Tips for Packing Success
In addition to the specifics of packing for trips to certain locations, there are several universal tips that can help anyone planning for a long weekend trip specifically. Working from the idea that packing light is the goal, there are several steps that travellers can take in order to reduce what they bring without sacrificing anything that they need.
Start with Footwear
Shoes are often the heaviest and bulkiest items that people bring on long weekend trips. Therefore, the entire basis for packing should start with shoes. Figure out what is essential and make it fit in the bag before anything else. Find shoes that coordinate with multiple outfits, function as comfortable and fashionable, and remember that you get to wear a pair as well. Also, the negative space inside of shoes can be used for packing. Socks, underpants, jewellery, and toiletries can all be lodged into the shoe cavity, saving space for larger pieces that tend to wrinkle.
Consider Coordination
Just as it is important to consider the function of any shoes packed for a long weekend, each item of clothing must also be carefully considered as well. In this sense, the "Golden Rule" is to never pack an item that does not coordinate with at least two other pieces.
In that respect, consider dark or at least solid colours for at least one half of the body as a base and then add in secondary colours and patterns in the second half of all outfits. The easiest way to accomplish this is through the use of solid bottoms and then coordinate more fashion for tops.
Consider Accessories in a Strategic Way
The coordination of outfits needs to extend to accessories as well. This means that considering jewellery or something relatively small and lightweight like a scarf. Adding and subtracting to base clothing combinations can dress an outfit up or down, allowing one to take the same general choices from day to night with ease.
Wear Anything That Cannot be Packed
Finally, especially when travelling in the winter months, it is important to consider which items are best worn, rather than packed. Layering is essential whether travelling by air, rail, or auto. Also, coats, boots, and sweaters take up a lot of space in a bag, so they should almost always be excluded from packing.
How to Buy Items for a Long Weekend in Europe on eBay
For travellers new to the long weekend concept, using eBay as a source for the essentials is a great way to save time and money in the shopping process. Getting started with the site is as easy as registering for a new account and beginning the searching process.
How to Search eBay
Searching eBay is easy, as the site provides a simple-to-use general search bar at the head of every page. Consider which items you are lacking for a long weekend and then type those general terms into the search bar. For example, searching for a "weekend bag&" helps travellers with the basics, whereas searching for a "cotton jersey dress&" is a great way to find clothing items that coordinate with many other pieces in your wardrobe. The diversity of options that eBay offers its buyers in terms of product categories makes it a true one-stop shop for long weekend supplies. In fact, people can even book hotel accommodations through the eBay site.
Conclusion
Taking a long weekend in Europe is an excellent way to get a break from the craziness that is day-to-day life. However, the long weekend is almost always one of the harder escapes for which to pack. Travellers need to consider their needs for a few days, while also trying to keep luggage to a minimum, especially when travelling by air.
There are several ways to pack for a long weekend in Europe, but they all begin with the same basic necessities. Next, travellers need to consider the particulars of their holiday. Packing for the beach vs. skiing vs. a trip to the city all require separate considerations. Finally, regardless of the circumstances surrounding a specific trip, there are certain strategies one can use to keep things light while still including all the essentials. This includes coordinating outfits, considering shoes and accessories, as well as carefully planning what to wear during travel. In the end, proper planning for a long weekend trip in Europe is the best way to ensure that you are free to have fun.