Patchwork is the ideal hobby for perfectionists. Piecing together a pattern involves cutting perfect pieces and sewing perfect seams. Failure to do so means the final pieces in the pattern do not match up or fit. Beginners to patchwork crafts, whether it is machine quilting or the technique of English paper piecing (EPP), can perfect their techniques by using the right tools, a design wall, high quality templates, and by taking the time to prep their pieces correctly.
Use the Right Patchwork Tools

The level of precision necessary to make patchwork pieces fit together means that crafters need special tools like rotary cutters, cutting mats, high quality fabric, and either hand-quilting needles or a 0.25-inch presser foot to cut and sew precisely. A rotary cutter cuts through several layers of fabric neatly, operating somewhat like a pizza cutter. It is indispensable in making many pieces of exactly the same size and shape and does the job in a fraction of the time that it would take with scissors. The proper base for the former, a cutting mat protects the blade. Moreover, quality cotton fabric is a necessity because low quality fabrics may shrink unevenly after washing. The quilting presser foot helps guide the fabric through a sewing machine at exactly the right distance from the needle, although experienced quilters can rely on a small marking to the right of the needle. Finally, EPP quilters need small quilting needles that make it easy to pick up just the right amount of fabric on the edge of each piece.
Use a Design Wall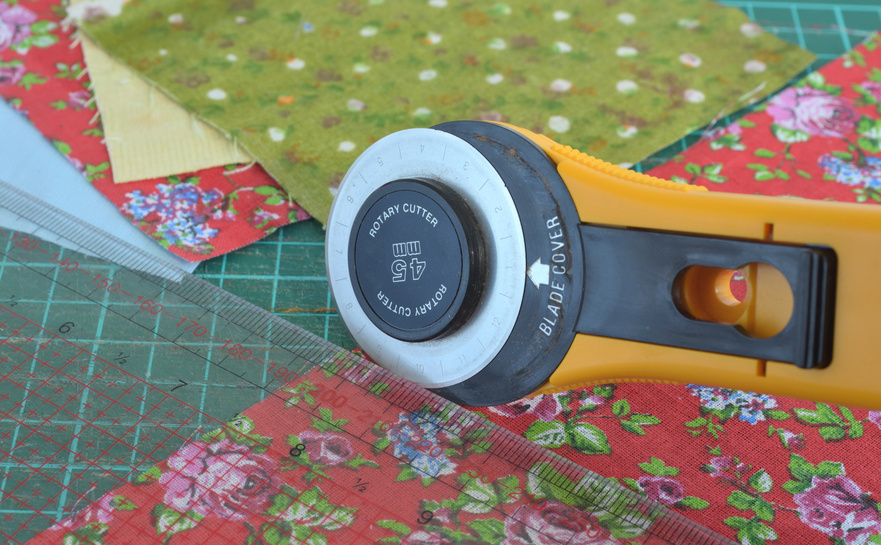 Besides having the right quilting tools, patchwork crafters need to be able to see the bigger picture when putting together their art. A design wall is a vertical surface that grips pieces of fabric so that quilters can arrange pieces in different configurations to see what looks best. It allows the quilter to step back and get a view from further away that would be difficult if not impossible with a large table or floor surface. It is easy to make a design wall from a large board and a few yards of felt fabric, but readymade design walls specially made for quilters are also available.
Prepare Patchwork Pieces
In English paper piecing, this involves using high quality paper templates and basting each piece onto paper. Some EPP crafters use special fabric glue to avoid basting. For machine quilters, preparation means marking seam lines on pieces, especially triangles, so that they start and stop sewing at the correct points. Rulers and fabric markers are invaluable helpers at this stage. Another step is figuring out the way to sew sections together before piecing the whole thing together. Especially with sharp angles, careful planning can eliminate having to sew sharp corners that tend to look messy.