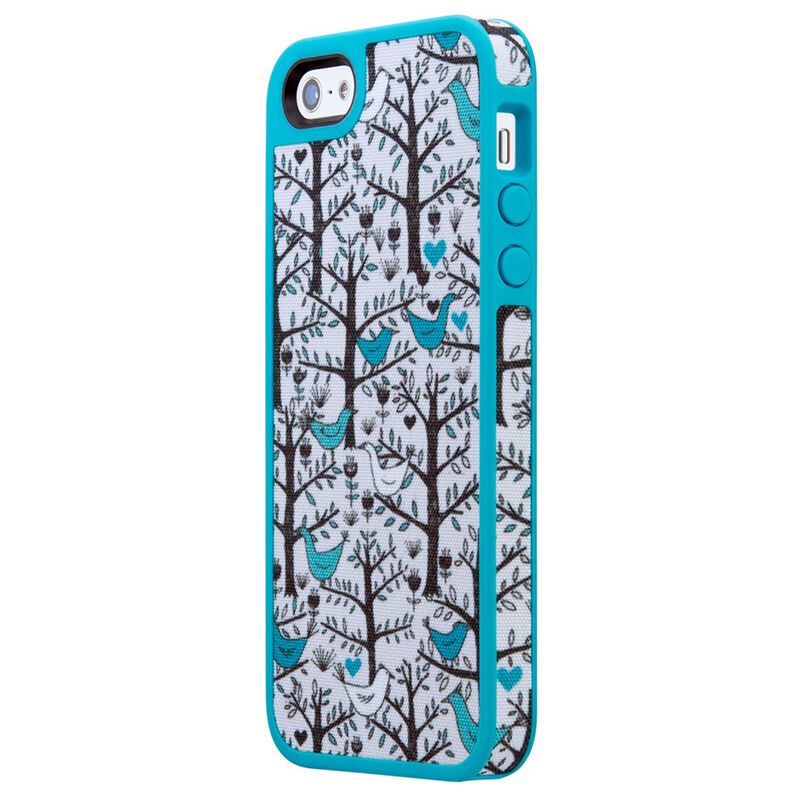 A mobile phone skin cover is a fun and funky method for updating a mobile phone. Unlike mobile phone cases,, the focus of a skin is not on the protection of the phone itself but is more designed to improve the overall look and feel of the handset itself. For this reason, a mobile phone skin cover is usually less costly than a protective case, but this means it can be changed more often and provide that personal quality to the traditional handset. A mobile phone skin cover usually attaches to the shell of the phone itself creating a cosmetic improvement to the phone. There are a massive range of skins available for mobile phones in varying materials, colours, shapes, and designs. This means that it is easy to find a suitable design for almost any mobile phone user or any occasion. Furthermore, skins of this type also make ideal gifts for mobile phone users and are a great way to make a cheap but effective fashion statement.
The Benefits of Using a Mobile Phone Skin Cover
| | |
| --- | --- |
| Individuality | The main purpose of a mobile phone skin cover is to provide a unique image to the phone and the person using it. Choosing the appropriate skin cover will enable an individual to identify their phone quicker and will ensure that, even when there are many phones in the same home, each one will continue to look unique. This will avoid any accidental mix ups and ensure that each phone is personal to the user. |
| Protection | Though the primary function of a mobile phone skin cover is not to provide protection against knocks and scratches, many of them do. Furthermore, a skin cover will also disguise scratches and dents on the surface of the phone, making the entire handset look a lot newer than it actually is. The right skin can also provide some protection from the elements and make the phone a lot easier to handle in extreme situations. |
| Cost | The best thing about mobile phone skins is their cost. As prices start at very little it is possible to change skins frequently so that a phone always has an up to date look. Skins can be changed as fashions vary and the low prices make it possible to buy more than one skin at a time so the cover can be interchanged for different situations and moods. Changing the skin to a mobile phone is far cheaper than making other, more permanent, cosmetic changes and therefore appeals most to the young. It provides a further level of versatility to the image of the phone and enables users to keep up to date with styles and fashions without breaking the bank. |
| Ease of Use | Most skins will fit on a mobile phone very easily which makes it simple to put on for even the most technically challenged mobile phone user. And with such ease of use, it is possible to change skins quickly and with no hassle so that even a child can take responsibility for the visual improvements of a phone. |
| Flexibility | Because skin covers are so temporary, they also provide a unique opportunity to adapt a phone frequently with no impact on the underlying phone. This ensures that the phone can be customised to the user's preferences on a regular basis but does not change the phone itself or impact on any possible future resale value. |
Types of Mobile Skin Cover
The sheer volume of different types of mobile phone skin cover means that there is a style to suit every user.
| | |
| --- | --- |
| Material | Most traditionally mobile phone skin covers have been made of vinyl. This soft material not only provides the flexibility for the skin to grip to the phone when it is fitted into place, but the fabric also absorbs colour perfectly, enabling brilliant patterns and designs to be produced for the skins. However, in today's market all different materials are now being used to customise mobile phones and skins are available in all different textures and structures. For added protection, look out for mobile phone skins which are made with shock absorbent materials that will reduce the chances of physical damage to the phone. To give a phone easier grip, look for rubber or other easy to handle materials that will make the phone much more controllable. |
| Design | Skins can now be purchased in almost any design and featuring almost any element or symbol. From block colour designs through to personalised mobile phone skins, any combination of colours and patterns can be used to create an effective image. For a truly personal look, there are now specific mobile phone skin covers for birthdays, valentine's day, and even weddings so that the phone can be adapted to suit any occasion. |
| Style | Skin covers are now manufactured for almost all permutations of mobiles and smartphones.. This includes specifically designed skins for flip phones and sliding phones as well as the tablet style phone which is continuing to rise in popularity. |
Points to Consider When Choosing a Skin Cover for a Mobile Phone
| | |
| --- | --- |
| Size | A mobile phone skin cover must fit snugly to the phone in order for it to stay in place. It is therefore essential to choose a mobile phone skin designed for both the make and model of the phone in question. Not all skins will fit all phones, even if they are made by the same manufacturer, so take care when choosing. |
| Fit | For a skin to be effective, it not only has to be the correct size, but it must also fit properly onto the phone. Ensure that the cover chosen has been tailored so that it will not interfere with the features or the screen of the handset itself. This means all buttons should be clear of obstacles and all output sockets should be readily available even when the skin is being used. |
| Quality | As with many mobile phone accessories,, the price of the skin will heavily dictate the quality of the end product. However with such a cosmetic product, it is not always necessary to opt for the highest quality when a lower priced item can provide the required look. A higher quality product will usually offer a greater lifespan for the skin; however, for those who wish to change the look regularly, this is not necessarily seen as an advantage. |
| Screen Protection | Though the skin itself will not provide protection for the screen of the phone, many skins are now offered with screen protectors as an additional extra. If screen protection is important, then choosing a mobile phone skin which offers a free screen protector can provide an extremely economical method of purchasing both products. |
| Generic vs. Branded | In most cases branded mobile phone skins will provide the added security specifically for the phone in question. This assures a better fit to the phone and therefore less concerns over slippage. However, many designs are now created by generic manufacturers at a much lower cost. These products are designed to fit a range of handsets and can be considerably cheaper. It is therefore essential to balance the need for a specific design or price with the desire to have a more specific fit to the skin itself. |
Find Mobile Phone Skin Covers on eBay
To find mobile phone skin covers on eBay, select the Electronics & Technology category from the home screen. From here, select the Mobile Phones & Communication section which offers a full range of Mobile Phone Accessories. From here it is possible to select from a variety of different accessories for a mobile phone including the Cases & Covers heading which includes Fitted Cases/Skins as a sub heading. Alternatively, when looking for a specific colour, model, or design of mobile phone skin, use the search engine on the home page for a more detailed query.
Conclusion
Mobile phone skin covers are a useful and fun way to brighten up a mobile phone. Though the level of protection they offer is minimal, then can create a whole new identity for a phone in just a few seconds. Mobile phone skins are easy to use and simple to put on the phone but can make all the difference. They can make an old scratched phone look pristine and can make even help the most antiquated makes and models of handset look up-to-date and fresh.