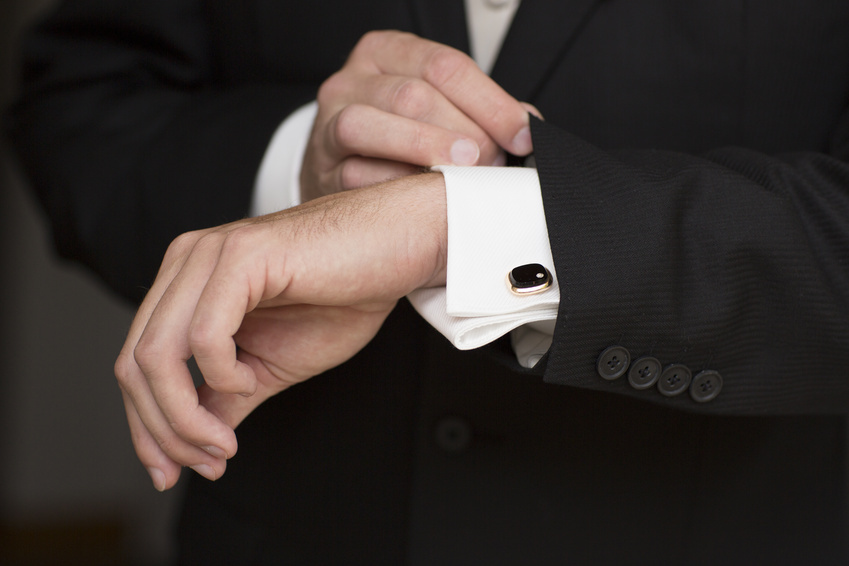 The main function of cufflinks is to keep the cuffs of one's dress shirt from being loose. However, with the passing of time, they have become fashionable accessories in their own right and today they are a must in the wardrobe of any well-dressed man. Learning more about how to choose cufflinks and how to wear them can help you accessorise any outfit.
Consider the Outfit and the Occasion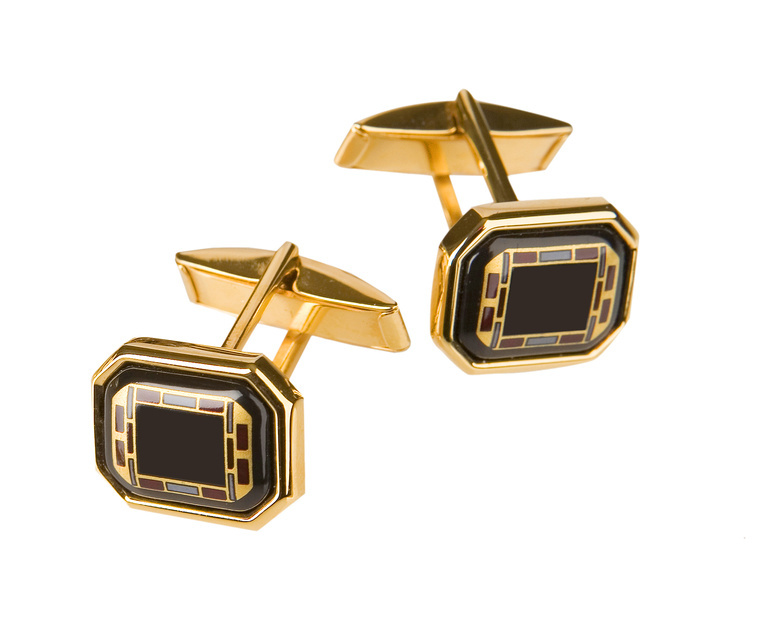 When you think about cufflinks, the first thing that comes to your mind is business or formal attire. However, numerous types of cufflinks work well with casual outfits. When choosing cufflinks, it is important to consider the dress code of the office you work in. Consider the type of dress shirts you have in your wardrobe before choosing cufflinks, as these should complement the shirts. The rule of thumb when choosing cufflinks that go with any outfit is to steer clear of anything that looks too flashy and elegant. For example, rhodium-plated cufflinks or gold plated cufflinks may not work so well with casual trousers paired with a laid-back blazer. Versatile cufflinks are accessories you can wear on a daily basis and pair with numerous items in your wardrobe. Go for classic shapes such as square or round and look for simple styles with minimal detailing.
Choose the Type of Cufflinks

When it comes to cufflinks, you need not worry about sizes, as all these accessories fit a standard size button. Cufflinks come in a wide range of styles, materials, shapes, and colours. There are four main categories of cufflinks: torpedo cufflinks, bar cufflinks, chain link cufflinks, and silk knots. If versatility is what you are looking for in a pair of cufflinks, opt for torpedo, bar, and silk knots cufflinks. The most casual of them all are silk knots, which are a great choice for day-to-day wear. They do not work well for dressier occasions though, so opt for torpedo and bar cufflinks instead if you are planning to have a single pair that goes with everything.
Tips for Wearing Cufflinks
If you want to wear cufflinks and a tie, make sure they go well together. Only wear themed cufflinks such as Union Jack or football ones at casual occasions. When it comes to colours, you cannot go wrong with cufflinks in neutral tones such as silver, blues, or greens.