Colour printers offer home and office users a wide variety of printing options, including printing glossy photographs and formal business letters as well as labels and card stock. Several types of colour printers exist, including inkjet, laser, and all-in-one printers, and they serve different needs, so it is important to assess your own needs when deciding which colour printer to choose.
Inkjet Printers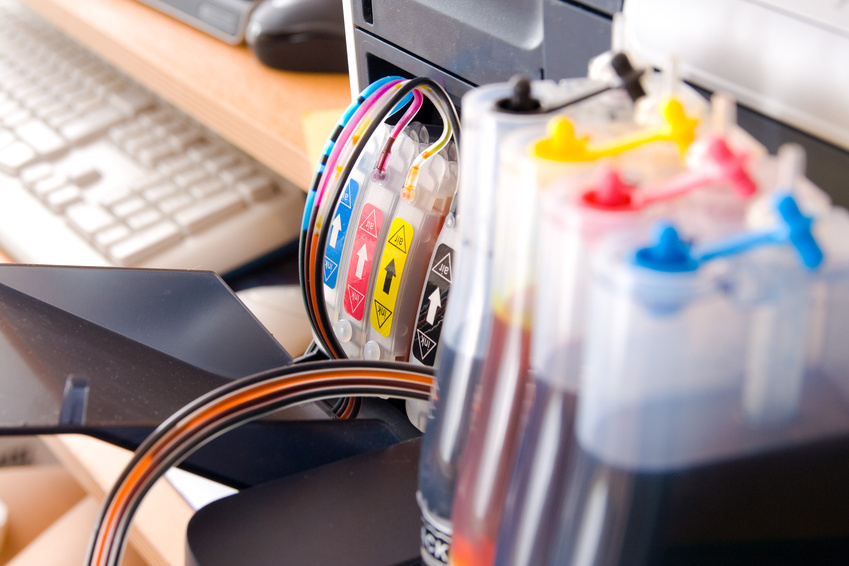 If you plan to print many graphics, inkjet printers are usually the best choice. They print glossy photos, pie charts, and other images. However, inkjet printers do not always print the clearest text. If you want a printer for writing a variety of papers for school, reports for work, or even just typed letters rather than handwritten ones, consider another printer. If you only do a small amount of text printing, these printers have long lasting black ink cartridges. In addition, if you are not concerned about sharp text, sticking with versatile and inexpensive inkjet printers is a good choice. For home use, most people select inkjet printers.
Laser Printers
For office use, most people select laser printers. These speedy printers produce large print jobs quickly, connect to a network easily, and create crisp, clear images. However, laser printers do not usually suit home purposes because of their initial and maintenance costs. While you may want the clarity and sharpness of laser printing at home, consider the cost of replacing toners on a regular basis. They cost much more than ink cartridges and require replacement more often when producing high volume printing. However, many people prefer the quality toners offer to ink, and since home use does not usually mean high volume, a laser printer may work for you.
All-in-One Printers

When you need more than just a printed page, an all-in-one printer does the trick. You usually get a variety of features in addition to printing, including scanning and copying. All-in-one printers work well for home use, as you can scan photos to upload to social media or make copies of important documents for school and other legal needs. Most businesses that do high volume copying have their own large copy machines and do not need these all-in-one models. However, they work quite well for home users as all-in-one printers are compact, often come with wireless capabilities, and use simple ink cartridges rather than toner.