Collar blouses are typically famous for workwear and formalwear, but many women also wear collar blouses for casual purposes. Whether for formal use or casual use, a collar blouse that's suitable for your figure accentuates all the right areas and tone down the ones you want others not to notice.
Women's Collar Types
The main component that sets a collar blouse apart is the collar, so it helps to know the different kinds of collars there are. Common collars on formal blouses include the straight collar, which is similar to the kind found on men's shirts, and the mandarin collar. The Peter Pan, Johnny, turtleneck and sailor collar are often found on more casual blouses.
Consider Your Neck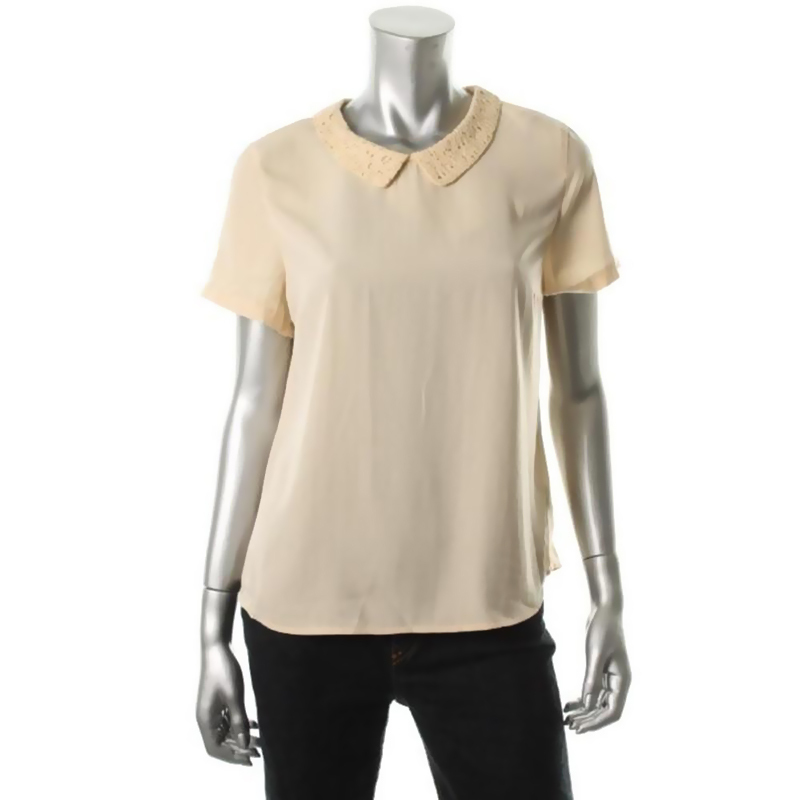 The collar of a blouse draws attention to one's neck, and your choice of collar depends on what effect you want. To make your neck appear longer or more voluminous, wear a straight collar blouse with a collar that stands up at the back of the neck and opens low or flattens on the front of the blouse. A sailor or Peter Pan collar blouse can also help the neck look longer, since they do not cover the neck to shorten it. Women with long necks who would like to minimise that feature can opt for turtlenecks and mandarin collar blouses, which shorten the neckline and help the neck look thinner.
Consider Your Shoulders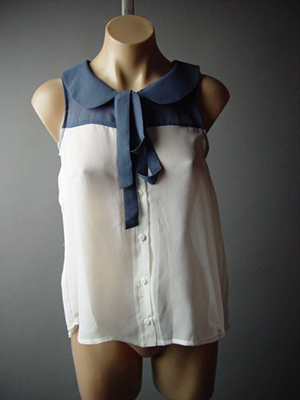 Collars can also either make your shoulders seem broader or narrower, so be sure to pick the right type. Those with broad shoulders can opt for collars that stay closer to the neck, such as mandarin collars, Peter Pan collars, high collars, and straight collars that stay upright from the back to the front. These women benefit from picking simple blouses without many embellishments to avoid attracting too much attention to their top half, but also blouses with a deeper neckline to draw the eye away from the shoulder and towards the neck. Women with narrower shoulders who want to seem broader should wear longer collars that flatten out to make the shoulder line appear longer. A sailor collar blouse would be great for women with narrow shoulders, as it adds bulk. Other features in a blouse for a narrow-shouldered woman should be shoulders pads, a shorter neckline, and preferably puffy sleeves.
Other Collar Types
For a blouse with more embellishments on its collar, buyers can look at a sequin or studded collar blouse. Sequins and studs add some detail to a blouse and make it look livelier. Besides the common collar types, vintage-styled collar blouses offer variety in both the collar and blouse appearance. Therefore, it is definitely worth for wearers to check them out. These blouses can have ruffles with a Victorian style collar, or even have a retro look with bold prints.