A shoulder bag is a stylish, chic way to carry your wallet, keys, and other necessities while leaving your hands free for convenience. Though shoulder bags are functional, they are also fashionable, and there is a wide variety of sizes, styles, and designs to choose from. Find the right shoulder bag for you on eBay, and enjoy the freedom of having your hands free at all times.
Styles

Shoulder bag styles are seemingly endless. If you need an oversized bag, opt for a hobo bag, which offers plenty of room to tote your items. A good medium-sized option would be a barrel bag, which is an eye-catching way to carry your things. Cross-body bags are versatile options for times when you only need to carry the essentials, and the long straps make it easy to slide the bag across your body for the most portable purse around. Messenger bags easily fit onto your shoulder, but the bag part is larger and designed to carry documents, folders, or even a laptop computer along with other items. Shoulder bags with two handles offer you the option to wear the bag on your shoulder, or carry it by the handles. Tote bags offer the most room, and have a spacious design with long handles.
Materials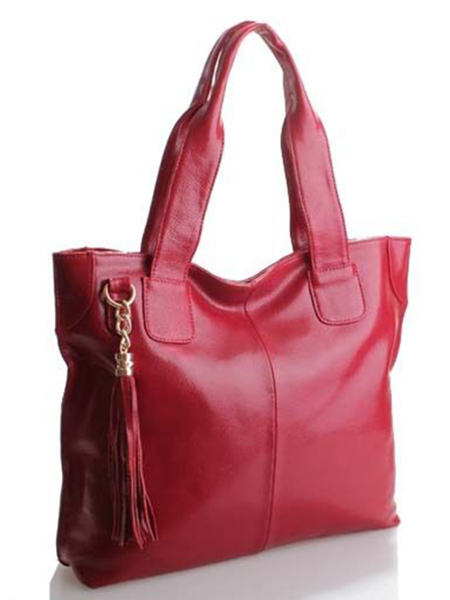 Choose a shoulder bag material to complement your existing wardrobe or daily style. A leather shoulder bag goes with everything and adds polish to your look, while a more casual canvas or cotton shoulder bag works for everyday use. A faux leather bag is a more affordable option, and a satin shoulder bag is perfect for cocktail hour or a special occasion. A tote bag does not have to be unappealing; a leather tote looks lovely for work purposes. A suede bag is beautiful, especially in cold weather, and lasts for years if properly cared for. A soft velour bag adds a sweet look to your wardrobe, and man-made materials like nylon and acrylic are easy to care for and affordable.
Brands and Designs
Selecting the right bag depends largely on your personal aesthetics. You may desire an understated but elegant black leather shoulder bag that works with every item in your closet, or a funkier Juicy Couture bag that is bright and bold. Bag designs range from heart-shaped, cross-body bags to colour block totes and shoulder bags in every colour of the rainbow. It is a matter of personal choice whether you choose a polka-dot bag or a buttery soft brown leather hobo. A shiny patent leather bag is a pretty pick, and brands like Kenneth Cole make designer bags in all types, while Fossil and Kipling make sturdy cotton and canvas bags which work for carrying your items in a fashionable but functional way.