Fans of Chelsea football love to show their fandom by collecting Chelsea memorabilia. Readily recognisable by other fans, a Chelsea shirt shows passion for the sport and the team, whether actually worn or just collected. Choosing the right Chelsea football shirt for a woman means having a piece of flair ideal for wearing to the next match or just lounging at home to show your pride.
Vintage Chelsea Shirt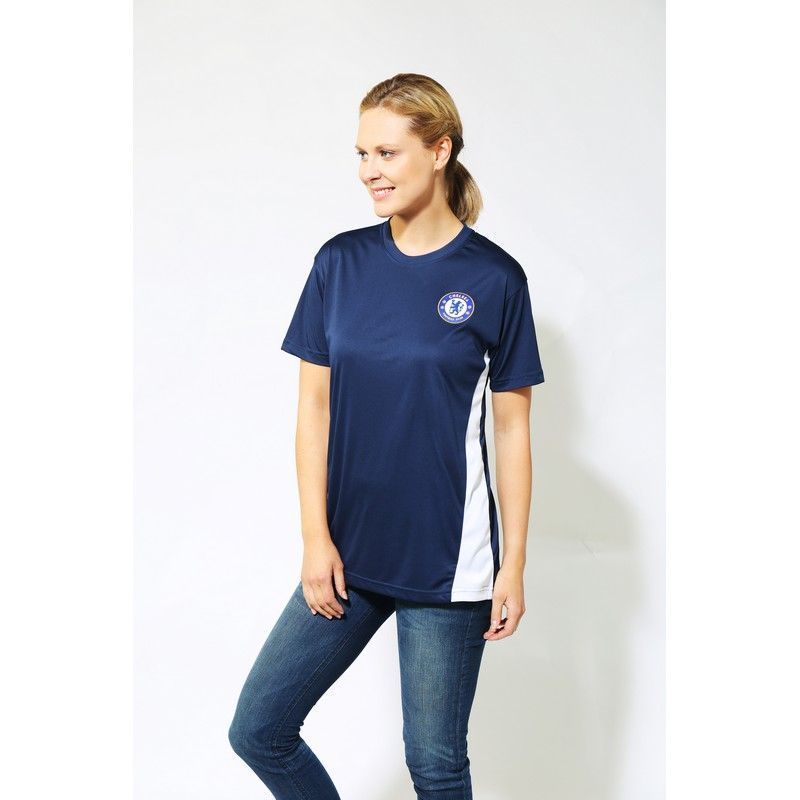 Long-time fans of CFC appreciate vintage Chelsea shirts. These shirts trace not only the kit styling of the team, but also the various companies and affiliations that provided support and sponsorship throughout the years. Rare shirts featuring less-common sponsors, such as a Coors shirt, adds a unique touch to a collection. When looking for a retro option for a woman, check for fading, tearing, stains, or other signs of damage that diminish both the look and value of the shirt.
Chelsea Home Shirt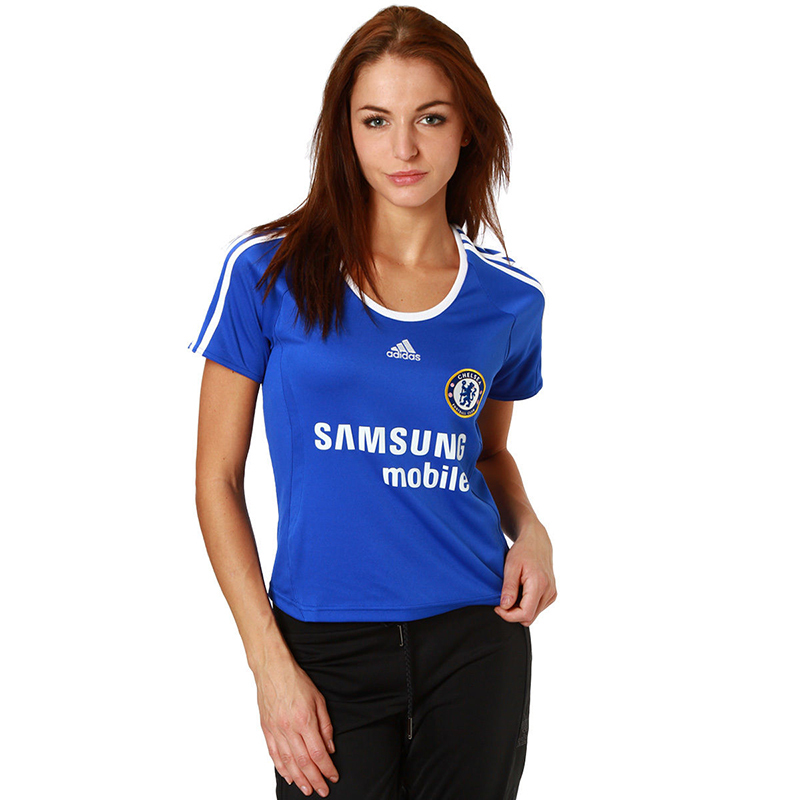 Showing off team pride in true Chelsea blue, a Chelsea home shirt has a place by the pitch or on the wall as decoration. The use of the easily recognisable blue has changed since the team's debut in 1905, with slight variations in the hue as well as the patterning of blue and white throughout the player kits. Bright, contrasting colours, such as vibrant yellow and red, differentiate the goalkeeper from the other players.
Chelsea Away Shirt
Whether travelling with the team or showing pride at a tournament not in the home pitch, a Chelsea away shirt shows solidarity and differentiates fans in the stands. Unlike home kits, which have always featured blue and white, away kits have come in a wide variety of colours and patterns over the years. Choose a colour that suits your personal aesthetic or corresponds with a favourite season or a game with special significance.
Signed Chelsea Shirt
A tangible piece of the history of the team, a match worn shirt holds special value to fans. Even more desirable is a signed Chelsea shirt. Choose a jersey from a significant player, such as a signed Torres shirt, or a jersey that features the signatures of all players who participated in the game to own a meaningful piece of the action. Look for a signed shirt with a COA for the greatest confidence in your purchase. This Certificate of Authenticity provides important information, such as when and who wore it, the significance of the match, and information about the player whose signature the certificate verifies.