Christmas cards are a December tradition that fills the holiday time with both joy and stress. From making sure the cards get out on time to arrive before the actual holiday to choosing the right one for a particular person or group of people, card-buying time can add tension to this busy time of year. Learn how to find the right Christmas card for anybody on your list so you bring a smile to each recipient's face.
Select Generic Cards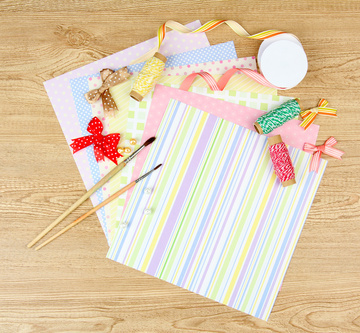 Sometimes your Christmas includes many people who are more acquaintances than friends and you may not know if these people are religious at all or what religion they observe. Generic cards work best for a long list of business associates and people you have come in contact with throughout the years. Rather than having a specific religious message, choose a box of cards that celebrate goodwill and happiness. If your recipient is Jewish, a card with a Christmas tree will not do. Instead, send a card that says "Happy Holidays" with winter scenes like snowmen and snowflakes. This avoids offending people and is all-inclusive for Christmas, as well as the other holidays that take place at this time of year.
Choose Two Different Sets of Cards
If your list is extensive and many people on it who you are both close to and not so close to, split one list into two and buy two different card sets. For people you know are religious, choose cards with religious sentiment. For people you know are not religious, choose generic cards. You also may want more personalised cards for family and close friends, so that you can include a warm message or family photo with it. Give these cards out with Christmas gifts to make them even more special. Make your own family photo card with a digital camera and printer or have a professional take a photo. For your second list, buy a pack of cards and now you have Christmas cards for everyone on your list.
Use Blank Cards

You can also find blank cards with a holiday or winter scene on the cover and then customise them. The cover picture choices are endless, including images of snowmen, stars, snowflakes, reindeer, Father Christmas, trees, and people sledding. Inside, write a personalised note to each recipient without having to buy a host of different cards. Choose from gold or silver embossed cards or cards with traditional Christmas colours of red and green. Blank cards work for both acquaintances and those you are especially close to, like family and lifelong friends. People appreciate the sentiment of the handwritten note, even if some of the notes are a bit generic and others have a more personal feel.