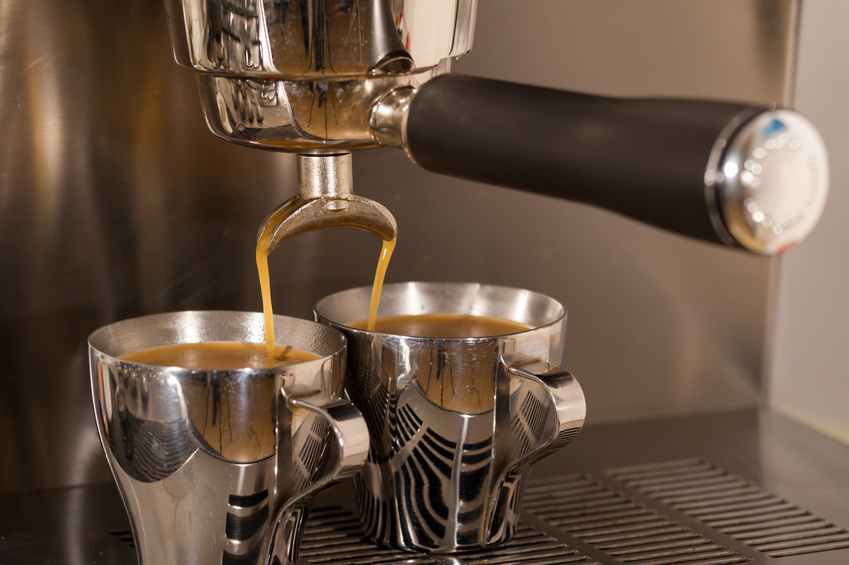 If you like the taste of the espresso they serve in your favourite coffee shop, buying an espresso machine for your kitchen is an easy way to get the same flavour at home. With so many types of espresso machines out there, it may be difficult to choose the right one for your needs. Armed with the proper research about espresso machines, you can be certain you make an investment that will return countless cups of perfectly brewed coffee.
Types of Espresso Machines

When choosing the type of espresso machine, you should think about your preferred coffee routine. The main types of espresso makers you can choose from are:
manual espresso machines
automatic espresso machines
semi-automatic espresso machines
super-automatic espresso machines
pod espresso machines
Each of these types comes with a range of features. For example, if you want to have total control over the functions of the machine, a manual espresso machine would be the right option for you. On the other hand, if you do not want to deal with the hassle of getting some basic barista skills, opt for an automatic espresso machine that will do all the work for you. If a wide range of features is what you are after, a super-automatic espresso machine is the thing you need. Some of the programmable elements of such an espresso coffee maker include grinding fresh coffee beans, control brewing temperature, warming the cups, and more.
Things to Consider When Shopping for Espresso Machines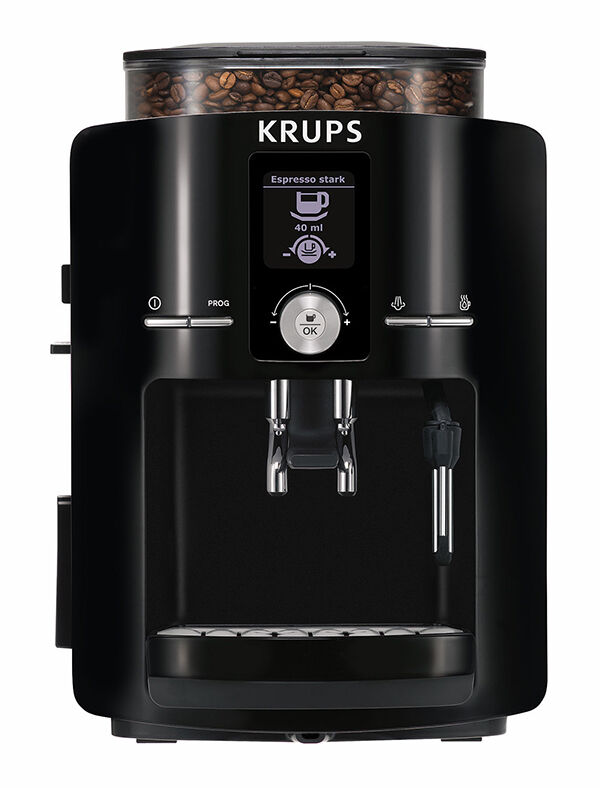 One of the most important things to consider when shopping for an espresso machine is the price you are willing to pay. Go for a model that has all of the desired function without breaking the bank. You should also consider how much time you are willing to spend in the morning operating the bean to cup coffee machine. Making the perfect cup can take more or less time depending on the machine, so if you are always in a hurry, opt for a model that delivers a brew at a high speed. Some of the popular brands of espresso machines you can choose from include DeLonghi, Krups, Morphy Richards, Gaggia, and Russell Hobbs.
Decide Which Features You Would Like in an Espresso Machine
Different espresso coffee machines come with various features that can make a difference when it comes to the brewing process. For example, if you would like to enjoy a latte or a cappuccino, purchase a machine that comes with a steam wand. Tea lovers may look for a machine that features a hot water dispenser that allows them access to heated water directly. An integrated bean grinder would be an excellent choice if you love your brew to be as fresh as possible.