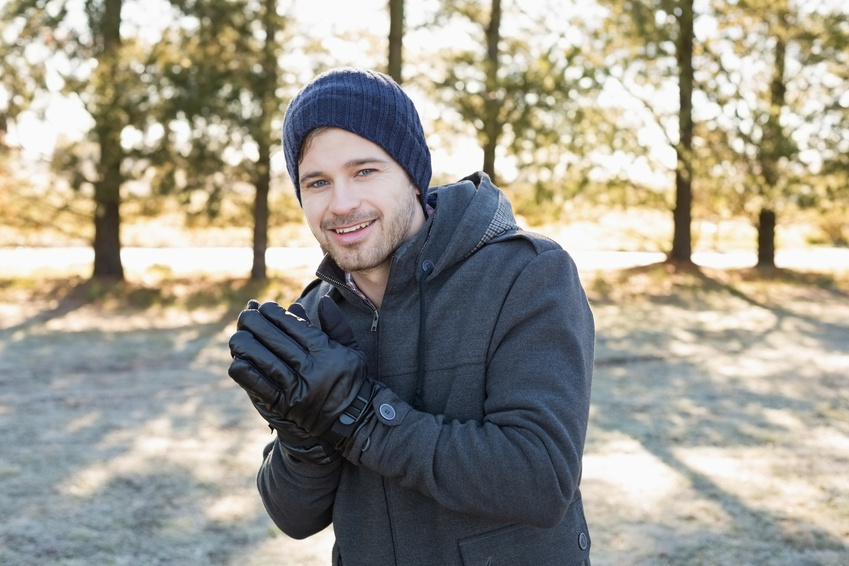 Evisu is a pivotal name in the jeans industry and beyond. This Japanese jeans company has broadened their clothing repertoire, allowing you to find the iconic seagull Evisu insignia on jackets and coats, along with many other items and accessories. The much-loved label demonstrates a commitment to quality fashion through its hand-made ethos. If you want to spoil your partner with a truly memorable gift, an Evisu jacket or coat may be the answer. eBay can be your first stop for so many fashion items. It should be the same with Evisu.
Evisu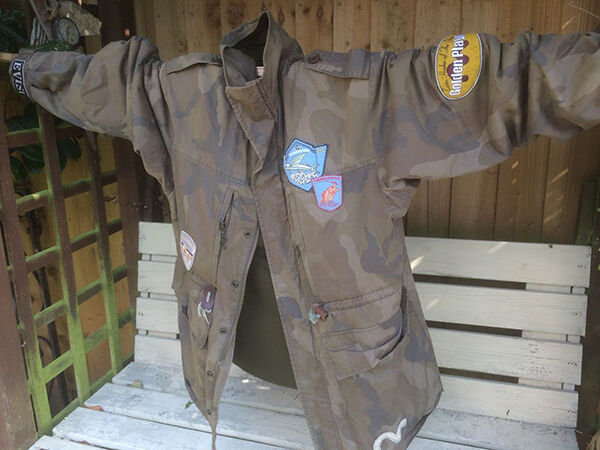 Despite a focus on men's denims, Evisu make clothing for everyone. Covering everything from jeans and trainers to skirts, swimwear, T-shirts, and sunglasses for adults and children, the label produces their garments with complete authenticity. With fine attention to detail in every part of the manufacturing process, Evisu delivers well-crafted apparel for all seasons. They also appear under various guises. Despite its Japanese ownership, the company produces their garments with universal appeal, such as the widely available European and Italian editions of Evisu jeans.
Know Your Guy
Of paramount importance when clothes shopping for your partner is to understand their personal style. Having this firmly in place puts you at an immediate advantage for gift giving. Ask yourself how well Evisu and its image as a label reflects your partner's style image and dress sense. Look for a common thread in his style that you can match with an Evisu jacket or coat.
Know His Size
Buying clothing as a surprise gift is a gamble. Although you can normally return poorly fitting items, size is something you need to get right before you buy. However, as sizing varies somewhat between companies, you should ideally know his Evisu size. If your partner does not own any Evisu clothing, this may not be possible. In this case, you may need to purchase according to his size in another jacket or choose one size larger.
Choose a Style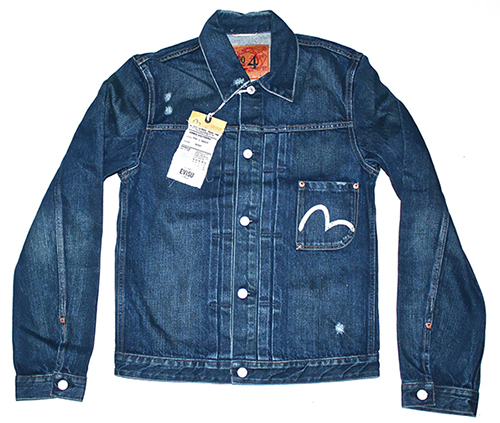 Despite its denim-centric focus, Evisu also offer a range of jackets and coats that can keep your guy warm but look cool at the same time. You can find sharp looking winter-weight garments in the streetwear collection or consider the various denim jackets that may complement your partner's existing wardrobe. Either way, your garment choice should say something about your partner and enhance his appearance rather than detract from it.
Price
Evisu are not cheap. Their garments fall under tight quality control and so a higher than average retail price follows. If you shop online for Evisu, however, you can find their wares with highly varied price tags. eBay features Evisu coats and jackets for substantially less than you would pay in a retail shop.