Expect the unexpected. Whether you are embarking on your first ever camping trip or are an experienced outdoor enthusiast, it is important to prepare for a camping emergency. Proper preparedness makes for an enjoyable experience and ensures the safety of all campers.
First-aid Kit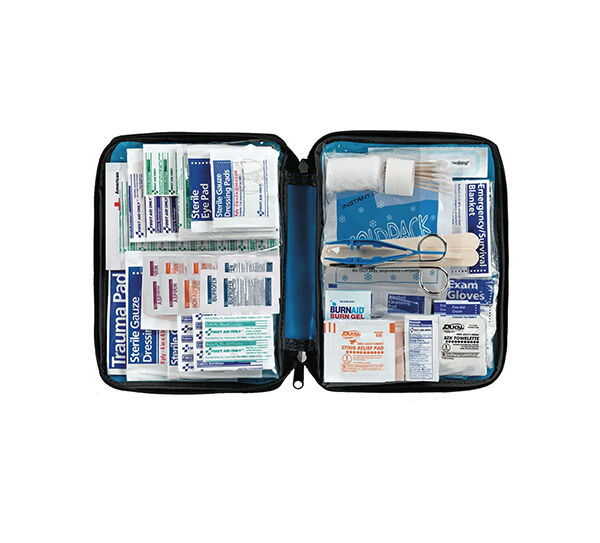 Having a first-aid kit on hand is crucial in the event of an accident, injury, or medical emergency. Portable first aid kits are ideal for hiking trips, while more stationary, large first-aid kits are ideal for campground placement. Moreover, take into account your personal needs, as some first aid kits are better equipped than others are. Still, make sure that the first-aid bag is both durable and waterproof. You can make your own first aid kit, or purchase pre-assembled ones; look for those that include several types and sizes of bandages, adhesive tape, sterile gauze rolls, scissors, disposable alcohol wipes, antiseptic lotion, creams, and ointments, instant-activated hot or ice packs, and rubber gloves. Be sure take emergency telephone numbers as well as a first-aid kit booklet of basic emergency protocol and procedures. Over the counter drugs, such as aspirin, ibuprofen, and Tylenol, also prove advantageous as do epinephrine kits. After properly assembling one, make sure that all campers know where it is and can easily access it. Lastly, discard all expired items, especially medications, and replace as needed.
Water
Many individuals try to prevent overpacking; however, when it comes to water, it is better to overstock. Take into account the length of your camping trip, then make sure that you have enough water to last you a few extra days in case of an emergency. While the weight of bottle water may prove burdensome, it is a critical component of emergency preparedness. A lack of water is dangerous, as it can quickly lead to dehydration. In lieu of bottled water, consider purchasing iodine tablets. Designed to dissolve in water, these tablets purify it.
Phone Chargers and Whistles
Make sure that your mobile phone is fully charged in the event of a camping emergency. Because power sockets are virtually non-existent in the great outdoors, consider investing in a mobile phone solar charger. These chargers harness power from the sun's energy. Still, it is a good idea to purchase a whistle, in the event that your cell phone does not receive reception. Whistles carry further than the human voice; keep in mind that three loud whistle blows signify distress.
Compass, Torch, and Swiss Army Knife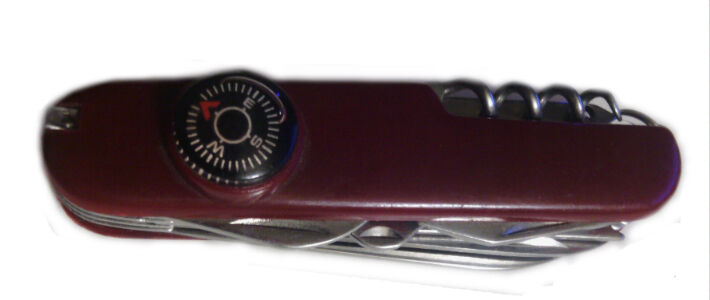 In addition to a first-aid kit, water, and whistle, pack a compass watch, torch with spare batteries, and a Swiss Army Knife to be prepared for camping emergencies. Waterproof matches also prove advantageous, offering campers not only light but also warmth in the event of a camping emergency.