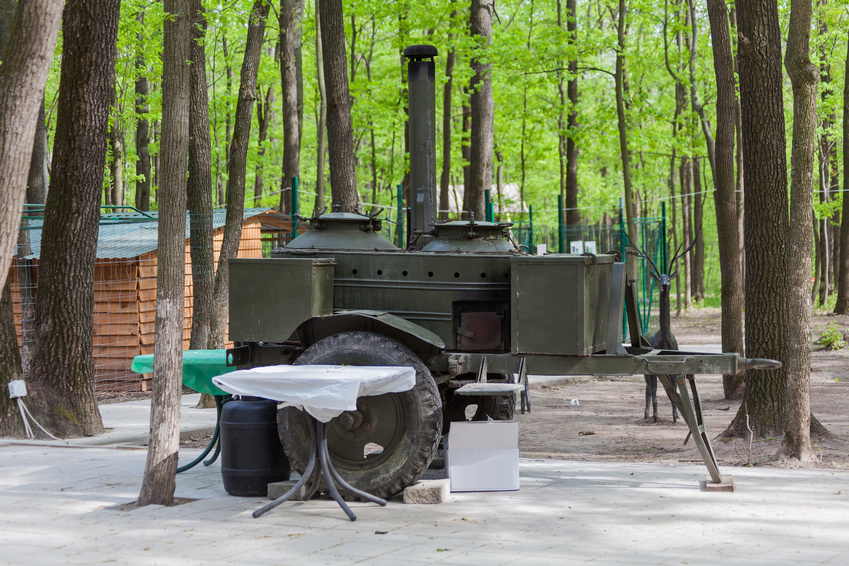 Food preservation has a long history, starting with salting and smoking and moving forward to refrigeration, freezing, and long-term storage options. Meals Ready to Eat, or MREs, are rations developed for service members for use in the field when a food service unit is not nearby. Available as individual ration pack servings or larger portions to suit entire units, these MRE meals can last several months or even years with the right storage and preservation conditions.
MRE Individual Ration Packaging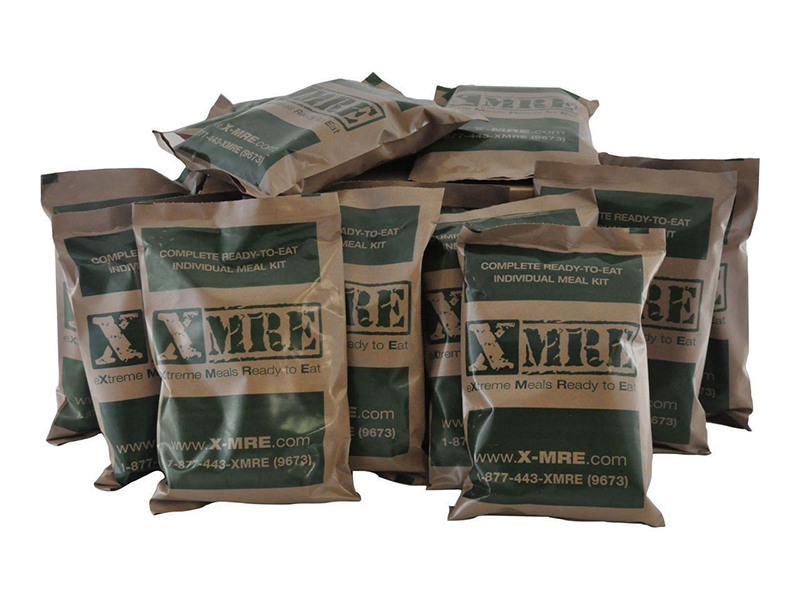 The typical MRE package is a tri-laminate retort pouch. Fabricated of aluminium, the pouch is essentially a flexible can constructed of thick aluminium foil with plastic layers. During manufacturing, the company boils the food in the bag to preserve its bacteria free integrity before sealing. Most food ration packs contain an outer pouch with several additional pouches inside, including a main entree, side dish, cracker or bread product, biscuits, spreads and a spoon, matches, drink mix, and toilet paper for each meal. Packing can also include boxes with 24- or 48-hour supplies of food with three to six meals. Many contain two breakfast meals, and four lunch or dinner meals as well as snacks. Kilojoules in most daily meals average about 5,200.
Storage and Shelf Life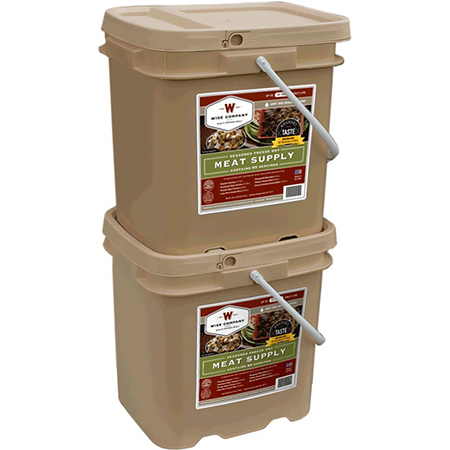 Each supplier of MRE style meals or Army ration packs lists expiration dates on the cases. Most have a manufacturer's shelf life of five to 15 years. However, adverse storage conditions, such as wet, damp, hot, or humid weather, can affect the life of the meals. Prior to purchase, be sure to select MREs with the longest storage life possible. In other words, meals manufactured in the current year give the longest storage life in future. Boil-in-the-bag and freeze dried foods also have marking indicating their storage lives.
Storing MREs
Optimal storage for MREs is in a dark, dry location with the lowest temperature possible that does not include freezing. Meals stored at 5 degrees centigrade should last for many years, while meals in hot desert conditions of 38 degrees centigrade or higher may last only a few months. Moisture is another element that can greatly influence the shelf life of survival and camping food. A well ventilated basement, cool attic, or room with any windows covered tightly are all ideal locations for storage. Garages and storage sheds work well as long as the area stays dry and are not subject to freezing. Rotate the boxes often and check for signs of damage by pests, water, or humidity. Do not leave the meals where there is heat, direct sunlight, or furnaces.