People have collected coins as long as they have traded coins or bits of metal for goods. Likewise, numismatists who collect paper banknotes can trace the history of collecting these pieces of paper to the first instances of paper notes. Collecting banknotes is a fun hobby shared by people all over the world and knowing how to preserve the one pound notes in your collection is important.
Understanding English Banknotes

Since the beginning of the Bank of England in 1694, people have collected English banknotes, especially uncirculated banknotes, often because they are interested in the history and the art of money. Unlike gold sovereigns, which you need to protect from nicks, dings, bangs, and patinas, old banknotes are paper and thus subject to aging and deterioration. Whether you have English white banknotes, issued and made out to the bearer, or the more artistic Elizabeth II notes, preserving and displaying English banknotes properly is the best way to protect and store your collection.
Handling Banknotes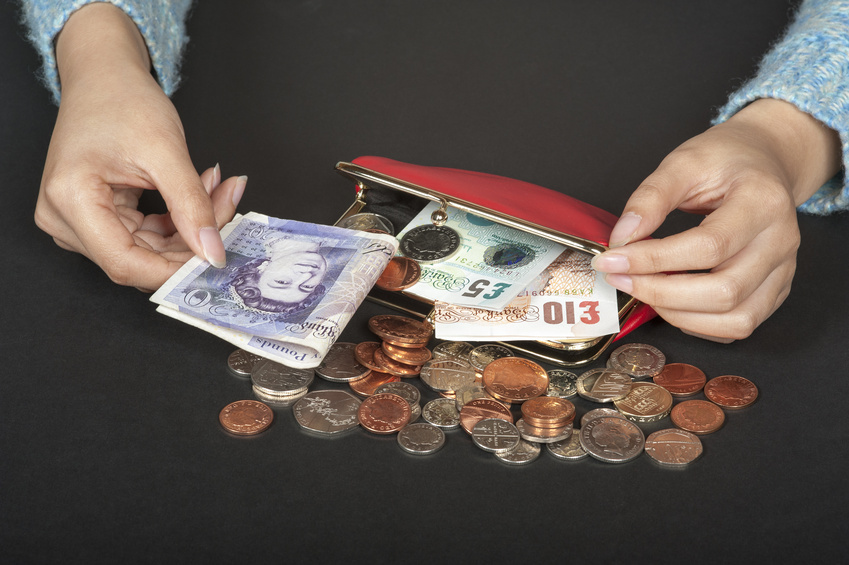 Banknotes pick up dirt, skin oils, odours, and stains while in circulation. It would be nearly impossible to find an old pound note in near perfect condition if it was in circulation for very long. Experienced numismatists make it a practice to avoid touching their established collection and new additions by wearing white cotton gloves or using specially developed tweezers with softer and wider pinchers to protect the surface of the banknotes. When sharing your collection, be sure to offer cotton gloves to anyone who may handle the banknotes.
Protecting and Displaying Banknotes
Banknotes need protection from dirt and debris as well as from direct sunlight, which can cause ageing of the paper and fading of the artwork. When examining banknotes, experts recommend using halogen lights to reduce the drying and damage that traditional lighting sources can cause. You can display an especially favoured note in a photo frame as long as all the paper in the frame is acid free. Mounted, an exceptional representative note can be a good focal point on a wall or in a display case.
Storage Solutions for Banknotes
Storing individual banknotes in boxes or drawers is popular as is using Mylar sheets with slots to hold each note in place. Mylar or similar plastic sheets that can hold up to six notes per page are a common method for preservation and storage. You can place the sheets in an album with rings or straight binding. Be sure all paper parts of the album are acid free paper, even the outside covering, to avoid transfer from handling. When purchasing plastic display pages, it is important to avoid those made with PVC, which can damage paper over time. Professional storage managers such as librarians and banks use Mylar and similar plastics.