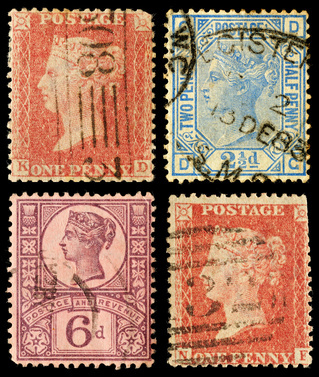 Philatelic investment refers to an investment in stamps to enhance the stamp value to the point of realising a healthy profit. Investment in both postage and commemorative government-issued stamps reached its apex in popularity during the 1970s, when other types of tangible investments, such as gold and silver, began to lose money. A speculative bubble burst the financial fortunes of rare stamp collectors and it took over two decades for the market to recover. The comeback in the rare stamp market has attracted countless stamp collector novices who not only do not know the intricacies of stamp investment, they also do not know how to preserve rare stamps.
According to historians, Queen Victoria stamps were the first government-issued stamp to become a hit with British citizens. They are the most portable of tangible investments, and better yet, require little space for storage. However, they demand that collectors pay close attention to preservation, as rare stamp condition goes a long way in determining stamp value. While collectors may want to know where to find Queen Victoria stamps, such as online at the leading auction site, eBay, they should first learn how to preserve their stamp collections. This means learning about the Queen Victoria stamp, how stamps become damaged, and the measures that stamp collectors should take to ensure stamp preservation.
Queen Victoria Stamps
The Queen Victoria stamp era spanned between 1840 and 1901. As the first stamp era in British stamp production history, Queen Victoria stamps are in high demand not only in the UK, but also throughout the world. The combination of high demand and collectors who are unwilling to part with this rare stamp has caused an increase in stamp value. Issued as the first stamp ever documented, the popular Penny Black became the first stamp issued during the Queen Victoria era.. The Penny Black Queen Victoria stamp was a black one penny stamp that featured the head of Queen Victoria. After undergoing several die changes, Queen Victoria gave her approval of the stamp in 1840. To prevent counterfeiting and illegal usage, Penny Black stamps were printed in red-brown dies. Because of its history, collectors from all experience levels seek out the Penny Black Queen Victoria era stamp. For the next 120 years, the head of the reigning king or queen was prominently featured on British stamps.
How Stamps Become Damaged
Experienced stamp collectors understand that stamps are vulnerable pieces of paper. Even newly issued stamps are susceptible to damage. As stamps age, the likelihood of incurring some type of damage increases. Therefore, it is imperative to avoid certain scenarios that can render perfectly preserved Queen Victoria stamps worthless due to damage.
Avoid Touching Stamps
Human hands possess copious amounts of oils that can damage rare stamps. The most immaculate hands still possess enough oil to cause rare stamps to fray and lose resolution. Combined with dust particles, handling stamps by hand is a recipe for disaster. Instead of using hands to pick up and set down rare stamps, utilise sterile stamp tongs to ensure the stamps retain their physical integrity.
Adhesives
A common mistake made by novice stamp collectors is to apply some form of adhesive before setting stamps on a display surface. Since they are unfamiliar with safer display surfaces, such as mounts or hinges, they apply glue, tape, or another adhesive to secure the stamps. Adhesives contain chemicals that eat through delicate stamp paper, sometimes in a matter of days.
Storage
Collectors who fall behind in their stamp sorting, filing, and organisation often turn to shoeboxes or other types of small boxes to store their Royalty stamps.. This is a dangerous practice, since stamps that move around in a loose-fitting box can become bent or curled, and thus, incur perforation damage. Some boxes are made with preservation dyes and acids, which can destroy stamp ink. Collectors who have fallen behind in providing proper displays for their Queen Victoria stamps should consider glassine envelopes for temporary stamp storage.
Incorrect Mount Size
Many experienced rare stamp collectors concur that stamp mounts represent the best platform for safely displaying their stamps. However, as with stamps, stamp mounts come in a variety of shapes and sizes. While some collectors understand the protective value of stamp mounts, they do not understand that trying to fit a stamp into a smaller sized mount can lead to surface creases, or worse, cracked perforations. Place a rare stamp on a mount to ensure a perfect fit.
Ultraviolet (UV) light typically enhances the features of most objects that receive UV ray exposure. However, as with visible light, UV rays can cause cumulative damage because of overexposure. UV rays can create the phenomenon known as "light bucket", which causes stamp ink, paper, gum, and pigment decomposition. Stamps that appear faded, oxidised, or discoloured most likely succumbed to UV rays. While most objects benefit from UV ray exposure, UV rays do not enhance stamp features, and instead, cause irrevocable damage.
How to Preserve Stamps
Most stamp collectors begin collecting stamps at a young age. They typically purchase stamp collecting kits that provide several ways to ensure long-term stamp integrity. However, many stamp collectors never learn how to store and preserve stamps to ensure future value. There are many reasons to preserve stamps, but none as important as protecting stamps as a financial asset. Commemorative stamp preservation begins with a few basics before delving into more intricate stamp preservation methods.
No Food or Drink
As a culture constantly on the go, there is the temptation to bring food and drink into the same area where stamps are stored and preserved. Keep food, drinks, or other potentially threatening substances away from a stamp collection. Devote an area, preferably a basement, to stamps where there is not a temptation to set a stamp with one hand and take a bite of a sandwich using the other hand. Even a small beverage spill can ruin an entire Queen Victoria stamp collection..
Tongs
The importance of using tongs to handle stamps cannot be overstated, yet some stamp collectors utilise conventional kitchen tongs to secure their stamp collection. Never use tweezers to handle stamps, as tweezers can cause tears around the stamp edges. Invest in special, flat-bladed stamp collector tongs that many hobby shops sell to stamp collectors.
Stamp Album
Find peel-easy stamp hinges to mount rare stamps into a stamp album. Manufacturers design peel-easy hinges with an adhesive that allow stamp collectors to easily remove their stamps from album surfaces during album cleanings. Always leave at least 6 cm apart on the album surface and place stamps only on one album side. Closely placed stamps stored on both album sides can come into contact with each other and cause frayed edges or lengthy creases. Make sure to store stamp albums in low humidity and moderately heated environments.
How to Mount Stamps
While some stamp collectors prefer to display stamps on hinges, most expert collectors prefer stamp mounts, which are protective, split-back sleeves that collectors attach individually to album pages. Stamp mounts do a better job of protecting stamp faces and adhering to the backs of albums. Stamp collecting has morphed from a hobby into an investment because collectors have learned how to preserve their stamps in secure stamp mounts. Because of increasing rare stamp value, such as the value of Queen Victoria stamps, collectors must exercise meticulous care during the stamp mounting process
First, hold the stamp in one hand, with the cleat side down, and lift the flap on the back of the stamp mount with the free hand. Using stamp tongs, insert the stamp face down beneath the stamp mount cover. Lift the second stamp mount cover and insert the stamp flat inside the mount. With a thumb or finger, spread both flaps to enclose the stamp. Stamp mounts have adhesive on the upper edge of the top flap that collectors moisten with a cloth or sponge. Turn the stamp mount toward the stamp face, and then gently press the mount into the album page. Working with stamp mounts requires steady hands, which is why some collectors choose to use stamp hinges.
How to Buy Queen Victoria Stamps on eBay
Stamp collectors can find a vast number of Queen Victoria sellers on eBay. The question is how can collectors validate that the stamps available for sale have benefited from diligent preservation measures. Online profesional rare stamp sellers make it a point to highlight the steps they have taken to preserve their stamp inventories. On their sales pages, these sellers mention preservation methods such as mounting, stamp albums, and using tongs for removing stamps from their secure locations. eBay sellers go one step further by presenting photographs of the Queen Victoria stamps for sale. Preservation information, coupled with considering eBay's Top-Rated Sellers, help collectors find sellers who match their buying needs.
eBay provides a powerful search engine for stamp collectors to find the right Queen Victoria stamp. You can type "Great Britain stamps" into the search engine, but you can expect to receive an overwhelming number of search results. To refine your search and find the right buyer, type specific keywords into eBay's search engine. Type "red Queen Victoria stamps&" or "1d Queen Victoria stamp&" to reduce the amount of time you spend on an eBay search. You can even specify if you want to search for a "Queen Victoria stamp auction&" or Queen Victoria direct seller. Just remember to utilise seller Queen Victoria stamp photographs as an integral tool for analysing stamp quality.
Conclusion
Since the first stamp was issued, stamp collecting has been one of the more popular hobbies, especially among history buffs. As other tangible investments went sour, stamp collectors began to garner the financial rewards of their investments. After a few topsy turvy decades, rare stamps, such as Queen Victoria stamps, have made a strong comeback on the financial trail. To ensure stamp collectors receive maximum value for their Queen Victoria stamp investments, they must take measures to preserve their stamps.
The rule of thumb is never to handle stamps with either hand. Stamps are delicate pieces of paper that can easily tear or assume unsightly creases. Instead, remove and replace stamps with stamp tongs. These are specialised tongs sold by hobby and antique shops. Then, learn how to store stamps by using hinges or mounts. British stamp collectors who possess steady hands prefer stamp mounts for the capability of securely holding stamps in place, without causing any damage. Moreover, keep Queen Victoria stamps away from harmful UV rays and store the stamps in an environment that is dry and contains a moderate temperature. By following time-tested stamp preservation methods, the Queen Victoria stamp in the album today may be worth two, three, or even four times its value within 10 years.